CUEB & Beijing Taxation Museum Jointly Build an Internship & Fieldwork Base
Author:Translated by Meng SH,Proofread by Li Bing
Editor:Wan Chenfang
Publish:2018-05-03
Size:TTT
On April 18th, a CUEB internship & fieldwork base was officially unveiled in Beijing Taxation Museum. Wang Chuansheng, Vice President of CUEB, Lv Xingwei, Deputy Director of Beijing Local Taxation Bureau and Deng Ronghua, Curator of Beijing Taxation Museum participated in the ceremony.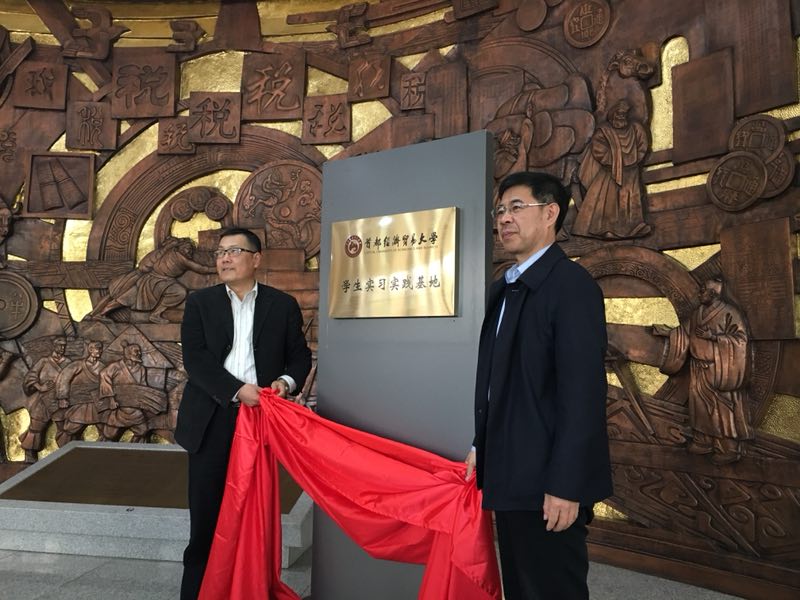 Before the ceremony, Wang and Lv and others had a discussion. The two sides summarized the cooperation achievements in recent years, and reached a cooperation intention in students'fieldwork going forward and the development of a public finance and taxation museum.
Wang Chuansheng extended his gratitude to Beijing Local Taxation Bureau and Beijing Taxation Museum for their great support to the teaching and research of the CUEB School of Public Finance and Taxation. He pointed out that as a leading brand of taxation museum, the Beijing Taxation Museum has rich collections, informative exhibitions and clear development lines, and has provided full support to the university's education of taxation students with solid theoretical foundation, employable skills and professional capacity. The two sides should strengthen cooperation and jointly develop the internship & fieldwork base to cultivate more high-caliber professionals who meet the needs of industry development and society.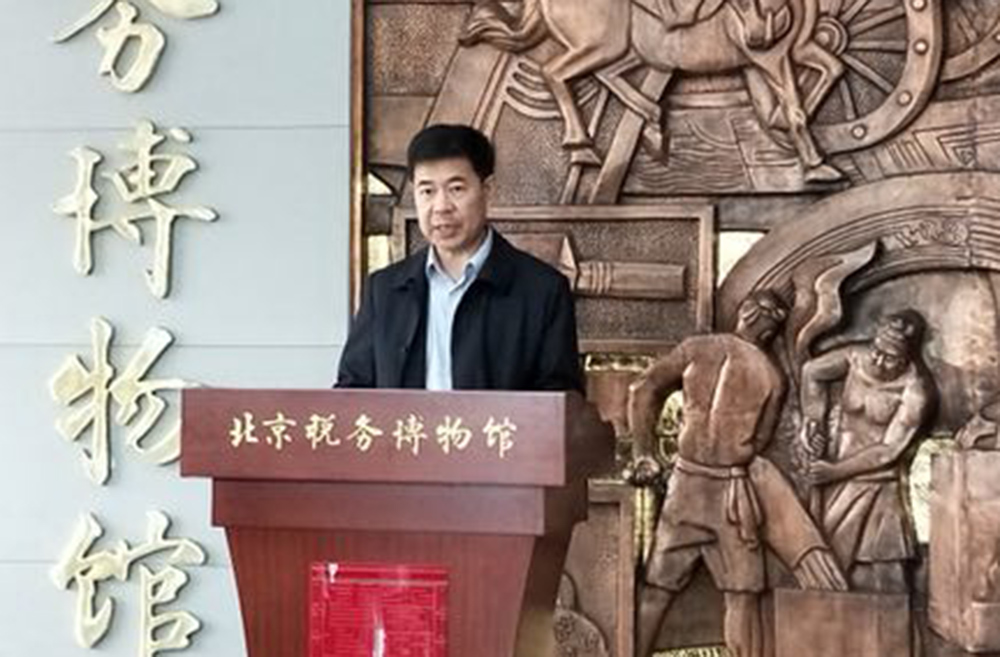 Lv Xingwei expressed his gratitude to CUEB for its support to the development of Beijing Taxation Museum. He pointed out that the inauguration of the base symbolized a historic inheritance of public finance and taxation, contributing to research resources integration and finance and taxation culture development. He hoped to further strengthen the exchanges and cooperation with the teachers and students of CUEB, in order to conduct in-depth studies on the history of finance and taxation, promote tax culture, and popularize tax law knowledge.