North China "First EVC Competition" Held at CUEB
Author:Translated by Zhang Juan,Proofread by Li Bing
Editor:Wan Chenfang
Publish:2018-05-14
Size:TTT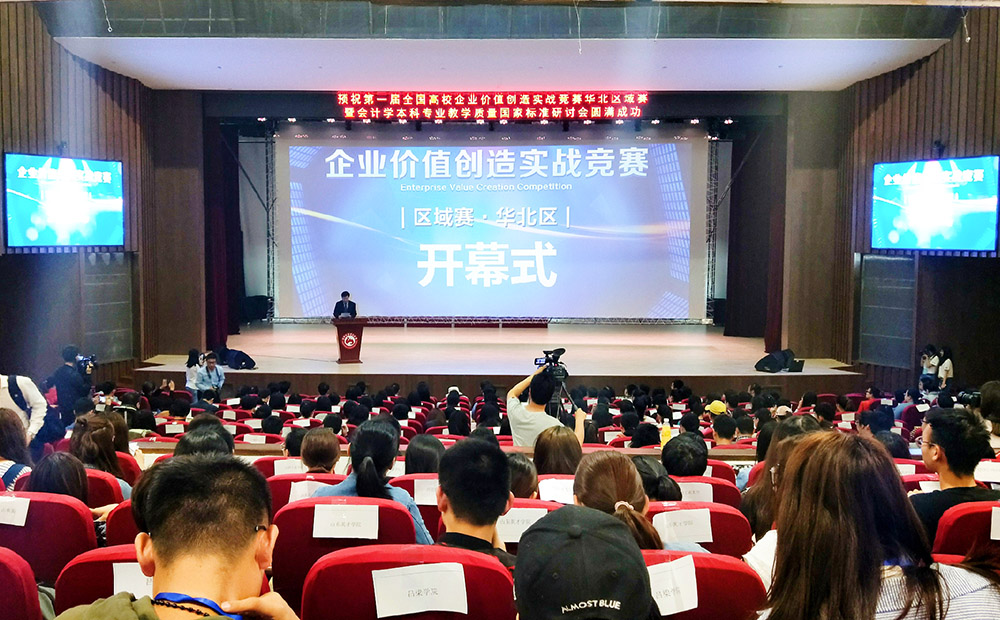 On May 6th, the "First Enterprise Value Creation Competition" North China regional competition, sponsored by Accounting Teaching Steering Sub-Committee, co-organized by the secretariat of China National MPAcc Education Steering Committee and the accounting education committee of Accounting Society of China(ASC), and organized by CUEB, was held in CUEB. The CUEB team won the group second prize. Prof. Sun Zheng, Vice Chairman of ASC, Director of Accounting Education Steering Sub-Committee and PhD supervisor of Shanghai University of Finance and Economics, and Prof. Fu Zhifeng, President of CUEB, attended the opening ceremony. Prof. Cui Yeguang, Assistant President and Dean of the School of Accounting, chaired the ceremony.
Prof. Fu Zhifeng introduced CUEB in his address and extended sincere welcome to the participating students as well as encouraged them to pursue graduate study at CUEB. He also expressed thanks to the Accounting Education Steering Sub-Committee for its support for the accounting major of CUEB in these years. Meanwhile, he wished all the teams could achieve good results in their competition and further enhance their learning ability while applying what they had learned in the competition.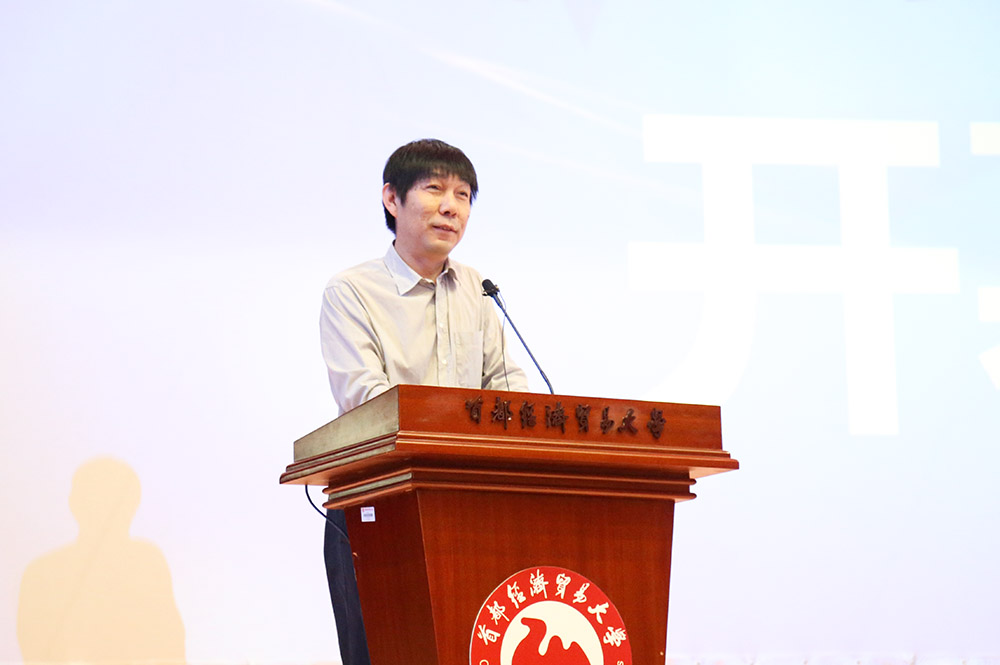 Prof. Sun Zheng briefly introduced the information of EVC competition at all levels. More than 30,000 participants from 260 universities joined the competition, and 48 universities took part in the North China regional competition, making it the biggest among all regions.
At 9:30, "2018 National Standard Symposium on Undergraduate Accounting Major Teaching Quality" was held in the academic hall of Boxue Building, with more than 100 leading teachers and teachers from the School of Accounting attending the symposium. In the meantime, intense competition was underway among 200 participants from 48 universities in North China, and CUEB delegation won the group second prize.