Deakin University Delegation Led by Deputy Vice-Chancellor Gary Smith Visits CUEB
Author:Translated by Yan Chunxue Proofread by Li Bing
Editor:Zhong Peipei
Publish:2016-04-18
Size:TTT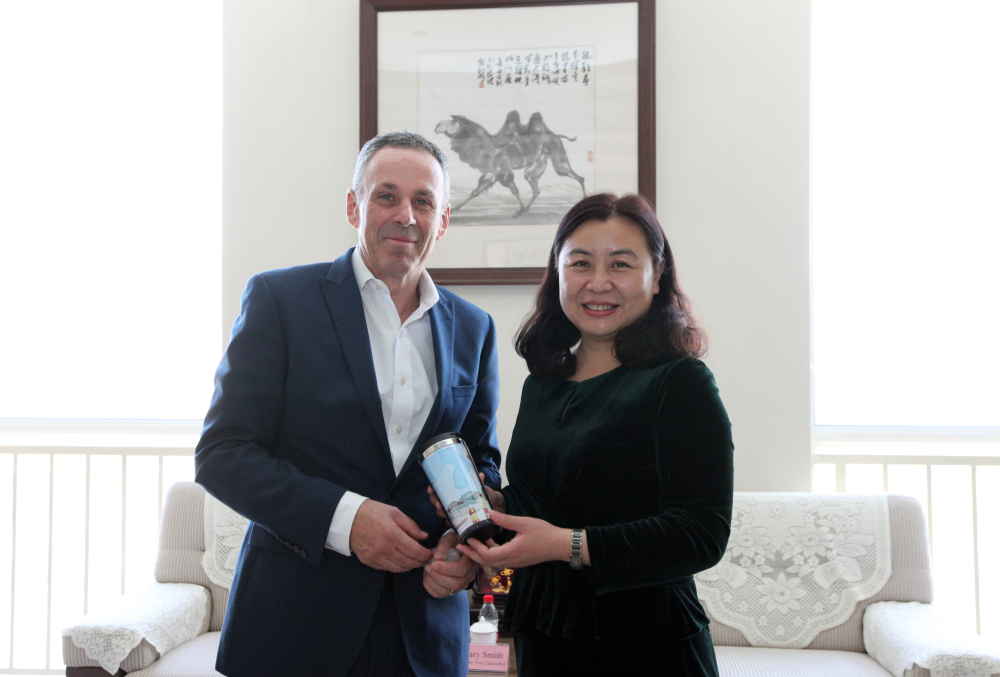 On April 8th, CUEB Vice President Xu Fang met with the Australian Deakin University delegation led by deputy vice-chancellor Gary Smith, at which the two sides reached consensus on in-depth cooperation regarding student joint-education programs, faculty exchanges as well as academic research and so forth.
Vice President Xu remarked that the cooperation between the two universities has gone from strength to strength ever since 1996 when the two universities first joint hands, particularly on the master program of accountancy with CUEB School of Accounting. She hoped the two sides can bring their collaboration to a new height with extended cooperation as well as collaborative innovation and research.
Gary Smith extended sincere gratitude to the warm reception and detailed Deakin's disciplinary reform, Deakin Business School's accreditation by ACCSB, the newly-built Center for China's Economy and so forth. He held that the ever-tightening China-Australia trade relations will serve as a catalyst for further cooperation with extended collaboration areas, more student and faculty exchanges as well as joint efforts in research.
Sun Jin, visitor of Deakin International on Campus Marketing, said that CUEB is a major long-term partner of Deakin University and after detailed discussion during the visit, he is looking forward to student exchange programs with CUEB School of Economics.
Lang Lihua, director of CUEB School of Economics, and Huang Liwei, deputy director of CUEB Division of International Education and Exchange were also present at the meeting.