CUEB School of Economics and University of Toronto Hold Exchange Activity
Author:Translated by Yan Chunxue Proofread by Li Bing
Editor:Zhong Peipei
Publish:2016-06-07
Size:TTT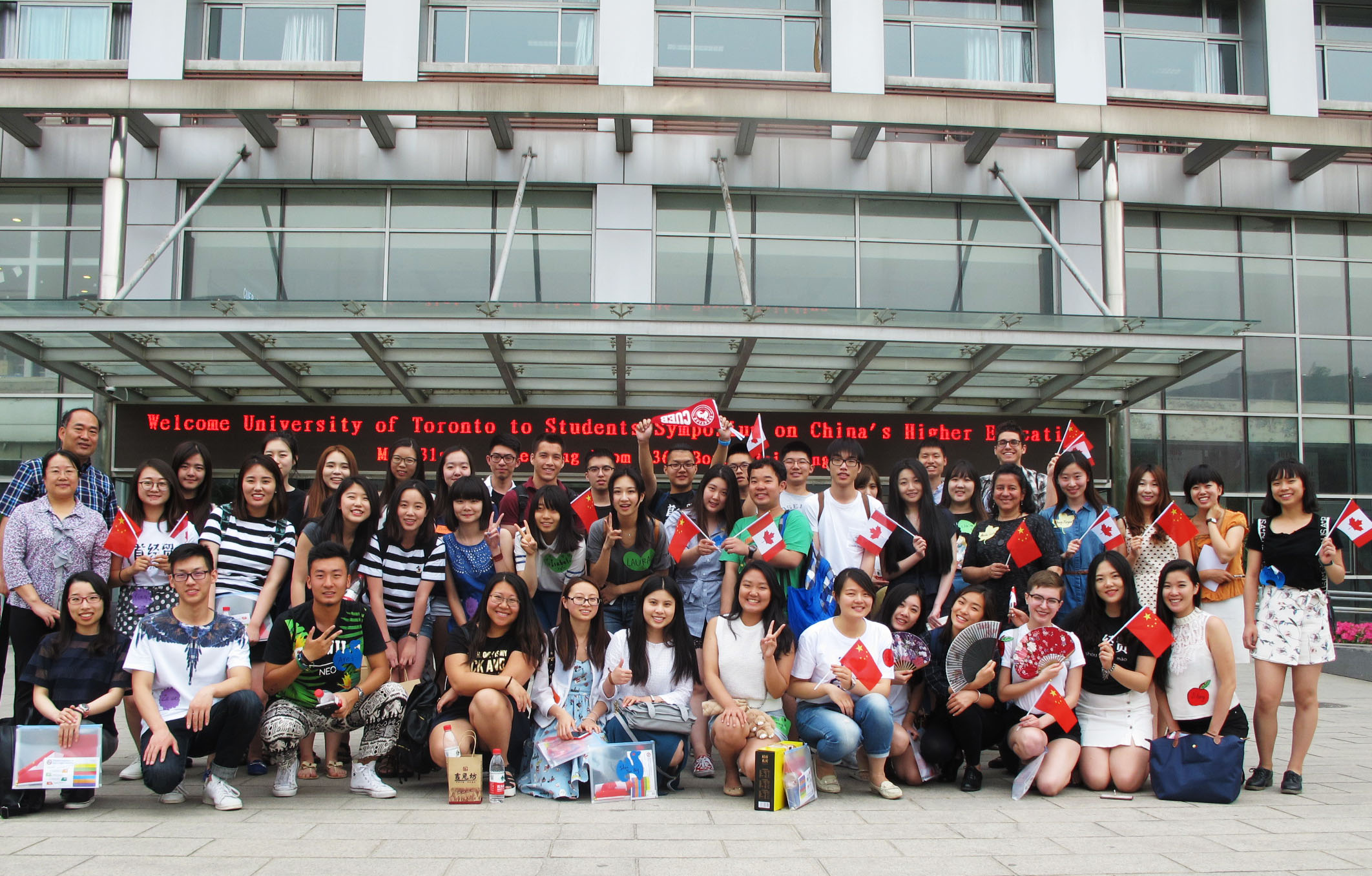 On May 31st, CUEB School of Economics held an exchange activity with 30 students and teachers from University of Toronto (U of T) at Room 736, CUEB Boxue Building. As a novel way of international exchanges, this activity included mutual self-introduction, making friends in groups, campus visit and other sessions, aiming to further mutual communication, understanding and broaden students' horizon.
In the introduction session, Professor Zhang Weiguo with U of T expressed that, as a part of U of T's sociology curriculum, this activity was expected to define the relationship between social factors and education together with CUEB. Zhao Lingfei, who is in charge of international exchange programs of School of Economics, extended warm welcome to the delegation and introduced the current landscape of Chinese higher education in data, diagrams and other forms. The English publicity film of CUEB was also shown.
Liu Ying, student representative of School of Economics, introduced the plan for campus visit. Next, accompanied by Liu, students and teachers from U of T visited Camel Cafe run by students, the air-structure library, western restaurant in the First Dining Hall, Sai Ou student apartment and Xichi Lake on campus, during which the students exchanged ideas in groups on their topics respectively.
Both Zhang Weiguo and Dora, teachers of U of T, spoke highly of the innovativeness and creativity of CUEB students and expressed their hope for further cooperation between the two sides.
In the end, School of Economics students gave Chinese fans and CUEB T-shirts to the U of T delegation as presents.