Student Delegation from University of Toronto Visits CUEB
Author:Translated by Yan Run Proofread by Li Bing
Editor:Zhong Peipei
Publish:2016-06-22
Size:TTT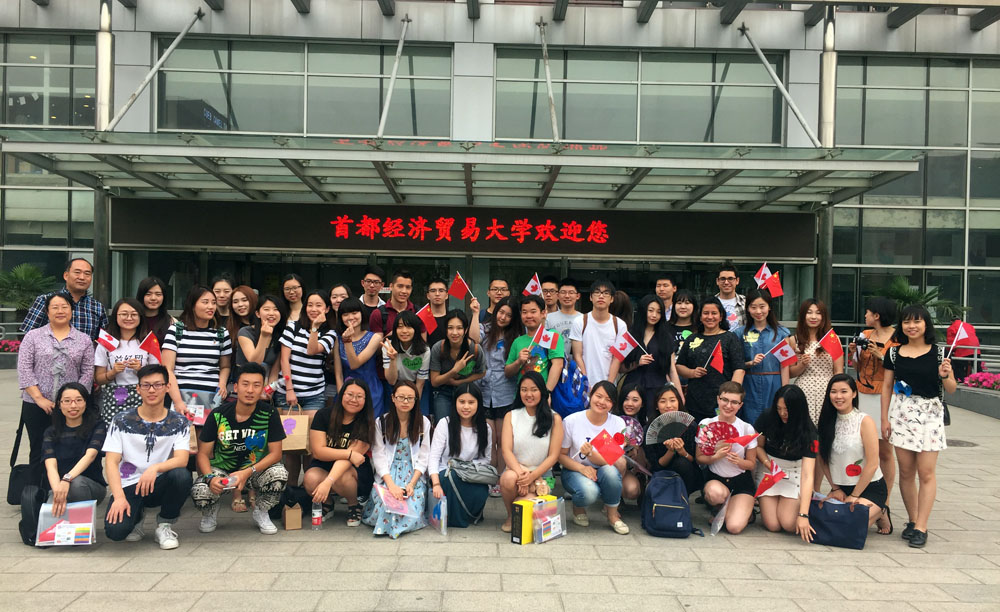 In June, 33 student delegates from University of Toronto (U of T) visited CUEB on an 18-day short-term exchange program between the two universities called "study abroad". With arrangement by CUEB School of International Education, U of T undergraduates had credit courses in CUEB featuring China's economic development.
In addition to courses lectured by professors from U of T in the morning, the delegates also attended lectures delivered by CUEB teachers and exchanged ideas with students from CUEB School of Economics, School of Labor Economics and School of Foreign Studies. Further more, the delegates, paired with CUEB students, had a tour on CUEB campus, during which the students talked about their own universities and programs, asked questions they are curious about and played games together. Meanwhile, CUEB students gave detailed answers to questions put forward by the delegates.
The delegates also visited some Chinese enterprises, universities and academic research institutes, as well as ancient architectures and cultural relics in Beijing, tried local snacks, thus gaining a better understanding of Beijing culture. During the 18 days, the delegation was deeply impressed by the profound Chinese culture and the rapid development of modern China.