CUEB Hosts 8th Hub PhD Academic Forum on Economics and Management
Author:Translated by Wang Qi,Translated by Li Bing
Editor:Yang Jun
Publish:2017-11-27
Size:TTT
November 16th witnessed the opening of the 8th Hub PhD Academic Forum on Economics and Management at CUEB. Over 50 experts and scholars from domestic universities and research institutions, 160-or-so doctoral candidates and some 200 postgraduates attended the forum.

On the morning of Nov. 16th, the opening ceremony of the forum kicked off in the academic hall of Boxue Building. Cui Yeguang, CUEB president assistant, Zhou Mingsheng, Dean of Post Graduate School of CUEB, Yao Yang, Dean of National School of Development at Peking University and other CUEB leaders attended the ceremony. The ceremony was presided over by Zhou Mingsheng.
Yao Yang and Wang Yonggui, Dean of UIBE Business School attended the forum and delivered speeches entitled "How to Do Economic Research" and "The Science and Art of Customization" respectively.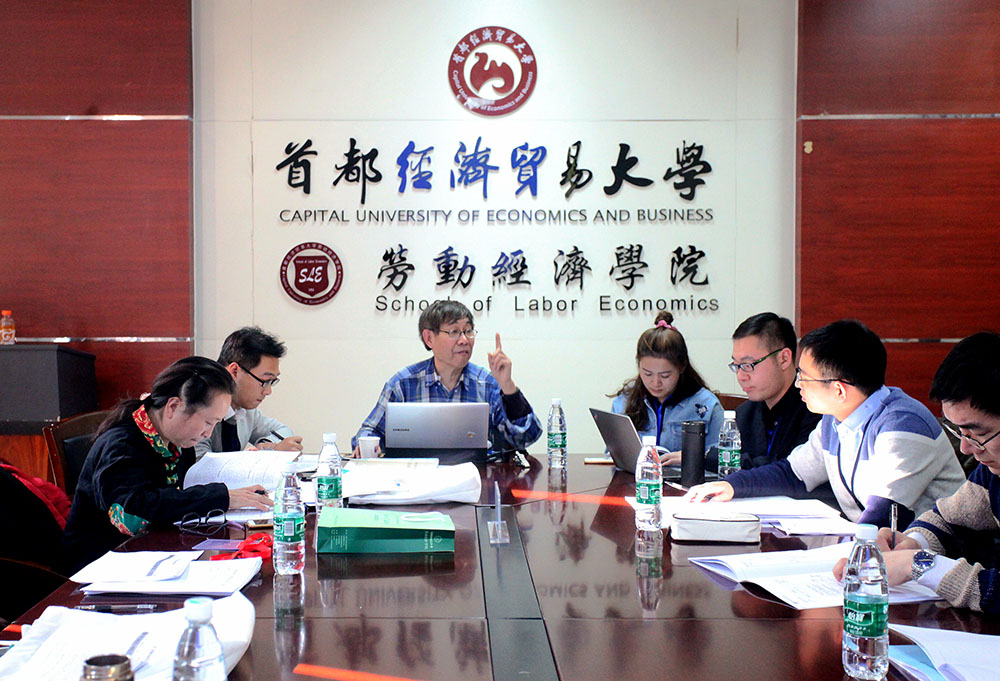 On the afternoon of 16th, more than 70 doctoral students from 30 universities nationwide presented their papers in 12 sub-forums, including Regional Economics, Business Management, Industrial Economics, International Economics, National Economy, Accountancy, Labor Economics, Finance and Taxation, Finance, Statistics and Quantitative Economics, Management on Science and Engineering and Law & Economics. Well-known experts and scholars in academia were invited to every sub-forum and delivered speeches on academic research methods, social hot issues and latest development in respective fields. Doctoral students discussed and exchanged ideas with the experts and other students on the existing problems in their researches.
On the morning of 17th, the closing ceremony of the 8th Hub Forum & Job Fair was held in the academic hall of Boxue Building. Yang Yiping, Deputy Director of CUEB Academic Committee, reviewed the history of the forum. He encouraged doctoral students to grow into high-end innovative talents for China's development and to devote their intelligence to Chinese Dream in the new journey of building a modern socialist country in an all-round way. The closing ceremony was presided over by Meng Yifang, Vice Minister of CUEB Division of Postgraduate Affairs.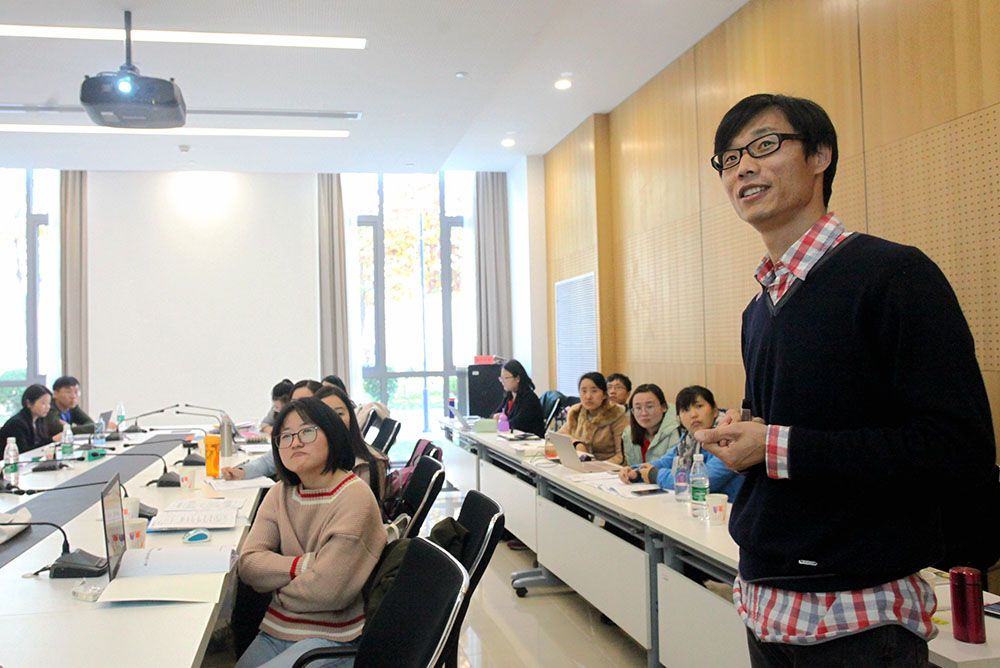 Ma Yanru, Vice Director of Division of Personnel, introduced CUEB's polices on personnel recruitment. Afterwards, doctoral students had a live exchange with relevant Schools of CUEB.
The Hub PhD Academic Forum on Economics and Management is sponsored by CUEB with the support of Beijing Municipal Education Commission. Co-organized by CUEB Division of Postgraduate Affairs and Association of PhD Students, the symposium aims to establish an interscholastic academic exchange platform for doctoral students majoring in economics and management. Exchanging ideas, broadening horizons and improving academic strength through approaches such as experts' thematic reports, academic achievement lectures, experts' reviews and comments, hot issues discussions, our doctoral candidates are more motivated for academic research thanks to the forum. After years of efforts, the symposium now has established its reputation among domestic universities.