CUEB Holds 6th Harbaugh • (Economics & Management) Ph.D Forum
Author:Translated by Zhang Qiaoyan Proofread by Li Bing
Editor:Zhang Qiaoyan
Publish:2015-12-21
Size:TTT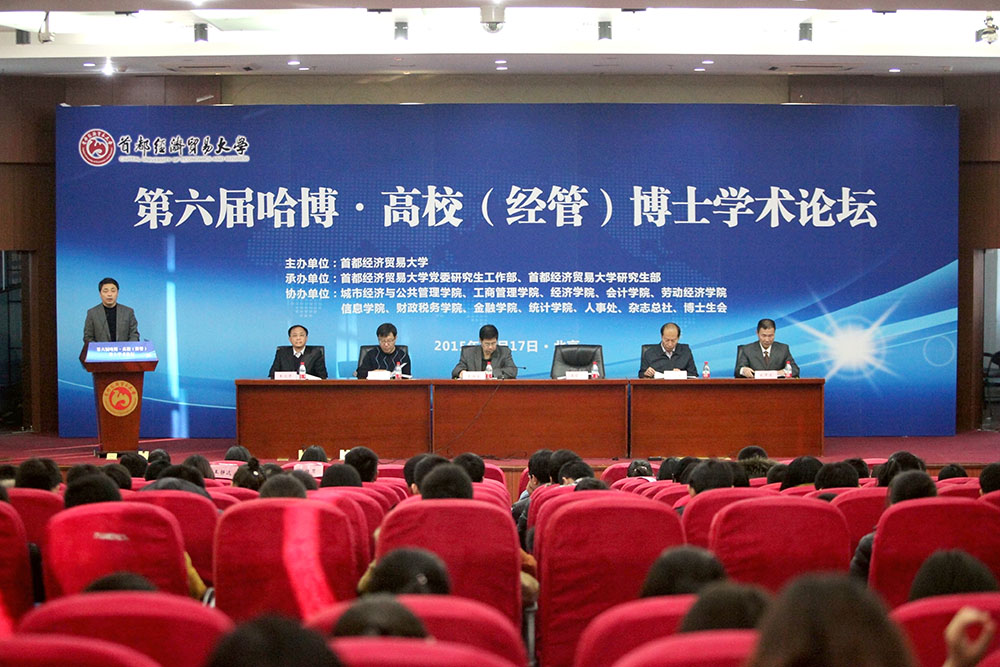 On December 17th, the 6th Harbaugh • (Economics & Management) Ph.D Forum was held at CUEB. More than 40 experts and 160 Ph.D candidates from different universities and academic institutes nationwide attended the forum. The forum kicked off in Lecture Hall, Bona building in the morning.
In the afternoon, over 100 Ph.D candidates from over 55 universities presented their papers in 11 sub-forums, including Regional Economics, Labor Economics, International Economy, Accounting, Finance, and Enterprise Management. Experts in each sub-forum delivered keynote speeches on academic research methods, social hot-spot issues and latest development in fields of study. Ph.D candidates also shared their research findings and exchanged ideas with experts and fellow students.
In the main forum, Jia Kang, dean of School of Public Finance and Taxation, and Qi Yudong, professor from School of Business Administration, delivered keynote speeches respectively ----Improving Supply-side Environment and Mechanism, Incentivizing Economic Players and Creating New Engines for Development, and Objectives and Path of Deepening SOEs Reforms.