Delegation of Beasley School of Law, Temple University Visits CUEB
Author:Translated by Zhong Peipei Proofread by Li Bing
Editor:Zhong Peipei
Publish:2016-03-10
Size:TTT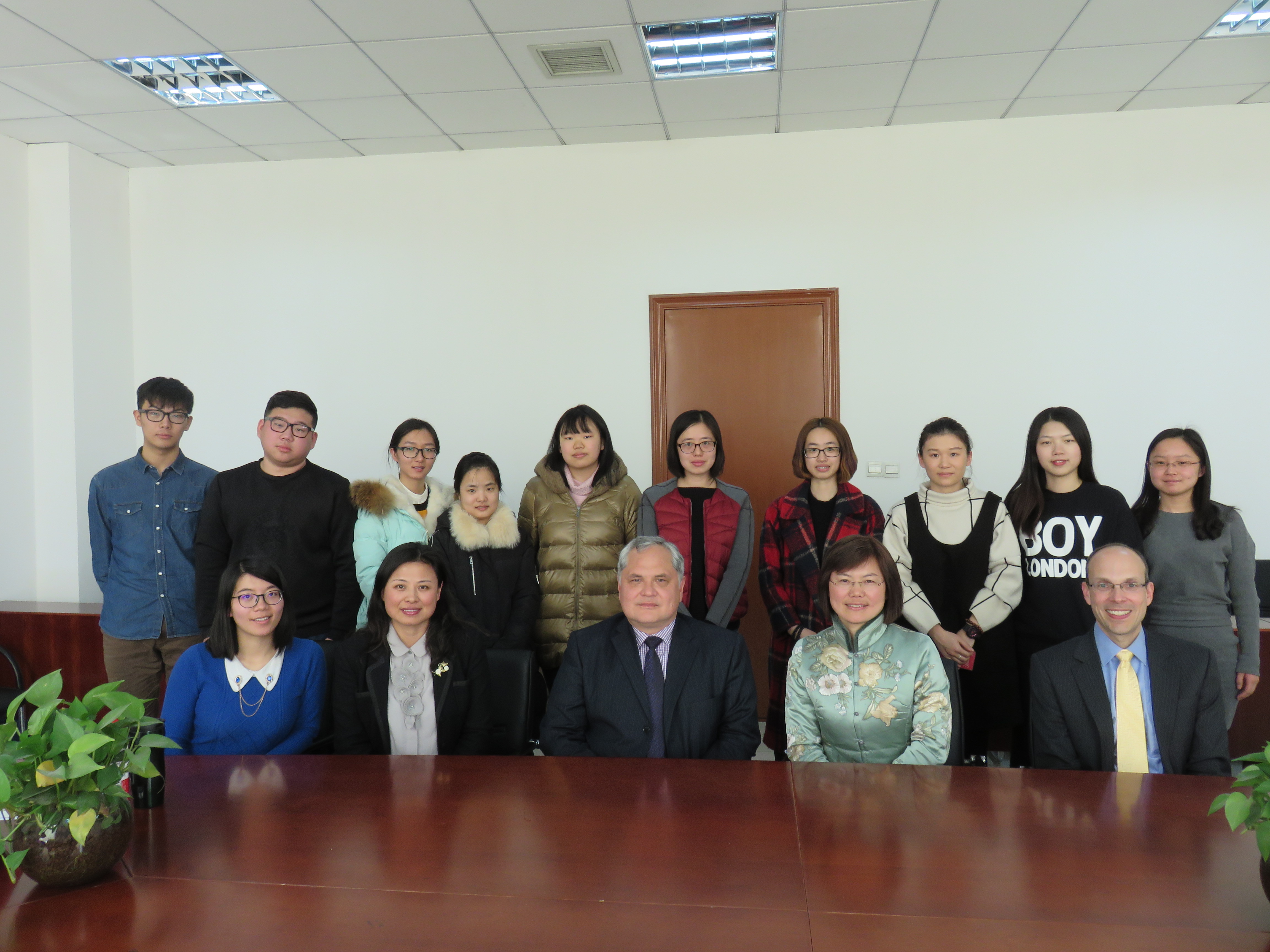 On February 26th , a TempleUniversity delegation led by Louis Thompson, assistant dean of Beasley School of Law, John Smagula, executive director of greater China office and Wang Wei, executive director of Temple-Tsinghua Master of Laws Program, visited CUEB School of Law. The two parties reviewed cooperative fruits achieved and exchanged ideas on future cooperation.
At the beginning of the meeting, Dean Yu Zhong warmly welcomed the delegation on behalf of the School of Law and noted that the school thought highly of its cooperative ties with Beasley School of Law. Mi Xinli, deputy dean of CUEB School of Law, introduced the current situation of the 16 law school students in CUEB-Temple Student Exchange Program (short as TempleProgram hereinafter). Three of the students continued their studies in LLM program in Temple University after taking bachelor's degree in CUEB, thus finishing the CUEB-Temple "4.5 program" for undergraduates. For the rest, some proceeded to JD degree, while others continued their studies in CUEB or got employed upon graduation.
Hou Xinyan and Mu Bingyun, on behalf of undergraduates and postgraduates in the TempleProgram respectively, reported in fluent English on their studies, daily lives, program application and other issues of great interest to teachers and students. The two said they have learnt a lot in Temple where they had to study with devotion, make full preparation for and engage themselves in each class but could also enjoy colorful after-class activities. They saw the experience as valuable and rare, because the study in different law systems deepened their understanding on laws, and studying abroad greatly improved their language, life and social skills.