CUEB Holds 4th International Culture Festival
Author:Translated by Zhang Juan,Proofread by Li Bing
Editor:Wan Chenfang
Publish:2018-11-05
Size:TTT
On October 31st, the 4th International Culture Festival was held at Camel Square of CUEB. Peng Wenbo and Vongsine SAYYAVONG, Counsellor and First Secretary of the Education and Culture Office of The Lao People's Democratic Republic Embassy to China, Rebecca Ramadup (transliteration), Education Officer of Botswana Embassy, Abras Ruslan, Third Secretary of Egypt Embassy, Feng Pei, Party Secretary of CUEB, Xu Fang, Deputy Party Secretary of CUEB, Ding Lihong, Wang Chuansheng and Yang Kaizhong, Vice Presidents of CUEB, Tang Xing'an, Secretary of Commission for Discipline Inspection, and Xing Qi, member of CUEB Party Standing Committee and Director of United Front Work Division, attended the opening ceremony.
The festival kicked off with the song One Night in Beijing by CUEB folk music orchestra. Feng Pei noted that the International Culture Festival has become an important platform to display CUEB's campus life. Under the guidance of the "Go Global" strategy, CUEB strives to build itself into a globally competitive brand for international student education and graduate students with global awareness. The university also hopes the stay of international students at CUEB will be a catalyst of their friendship with China.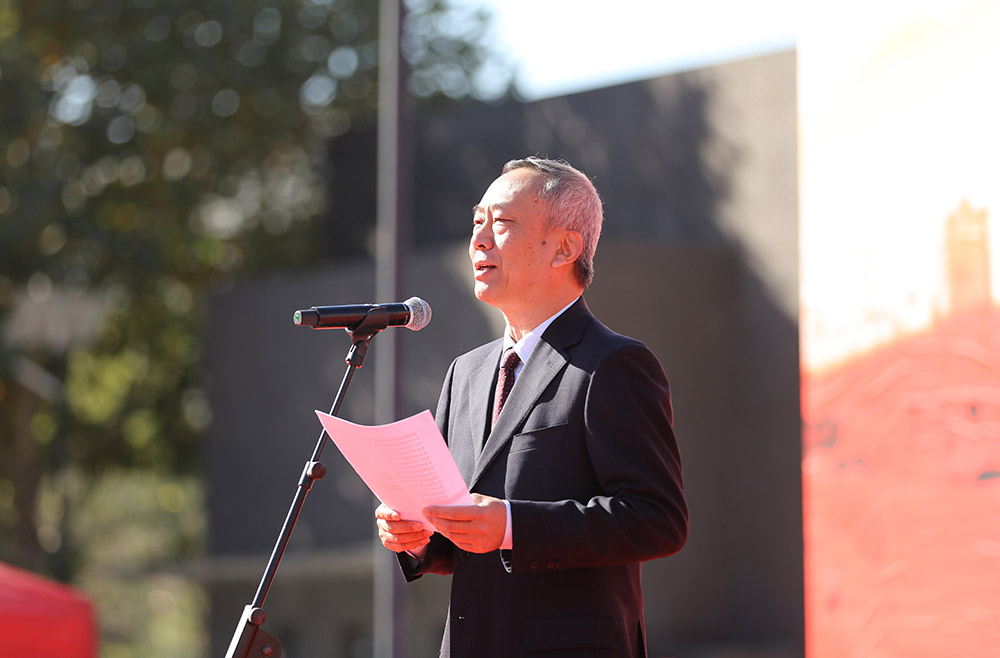 According to Peng Wenbo, 26 international students from Laos are studying in CUEB now. He hoped these students could bring Laos culture to China, and enhance cultural exchanges between China and Laos.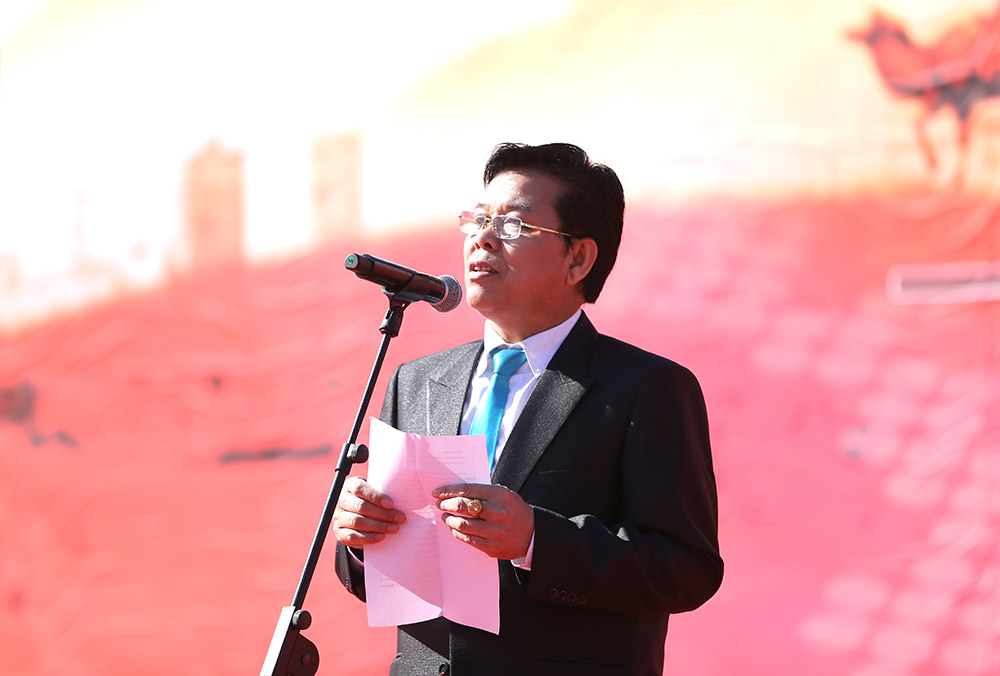 Xu Fang and Folegal (transliteration), Chairman of CUEB International Students Association, inaugurated Jintai Peking Opera House. Ding Lihong presented letters of appointment of Honorary Directors to Zhai Huisheng, former Party Secretary of China Journalist Association, and Ma Mingqun, former Deputy Dean of National Academy of Chinese Theater Arts. He also presented letters of appointment of counselors to Zhang Dong, former envoy of Chinese Embassy to Sudan, Xu Liren, Vice President of Literary and Art Circles of Xi Cheng District, and Shu Tong, Director of Peking Opera Department of National Academy of Chinese Theater Arts. Xu Liren gifted CUEB his art work Herons Resting on a Lotus Pond , and Wang Chuansheng and Tang Xing'an expressed sincere thanks on behalf of CUEB.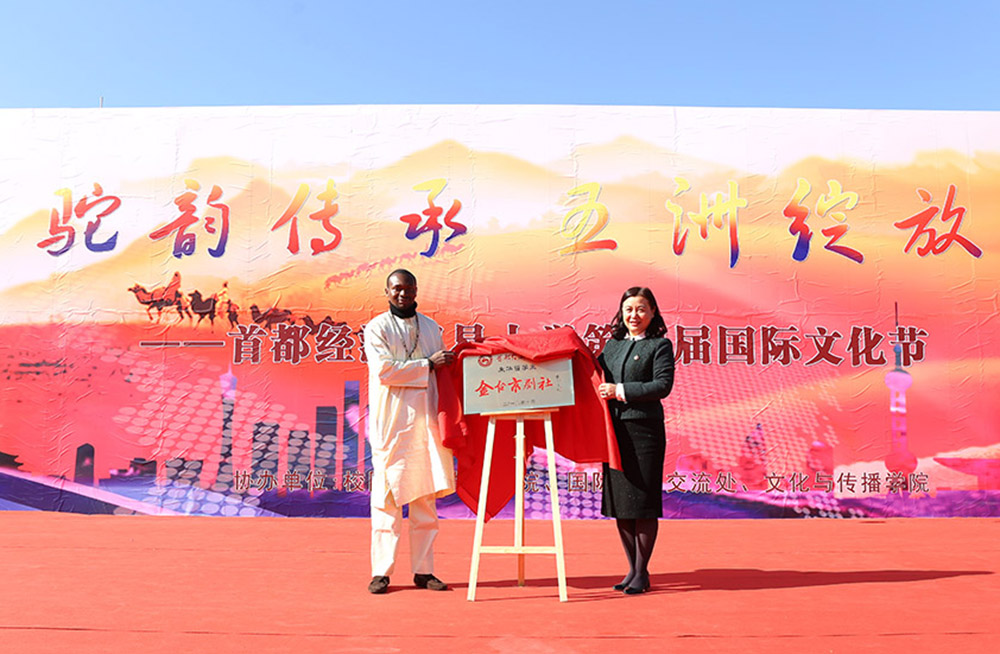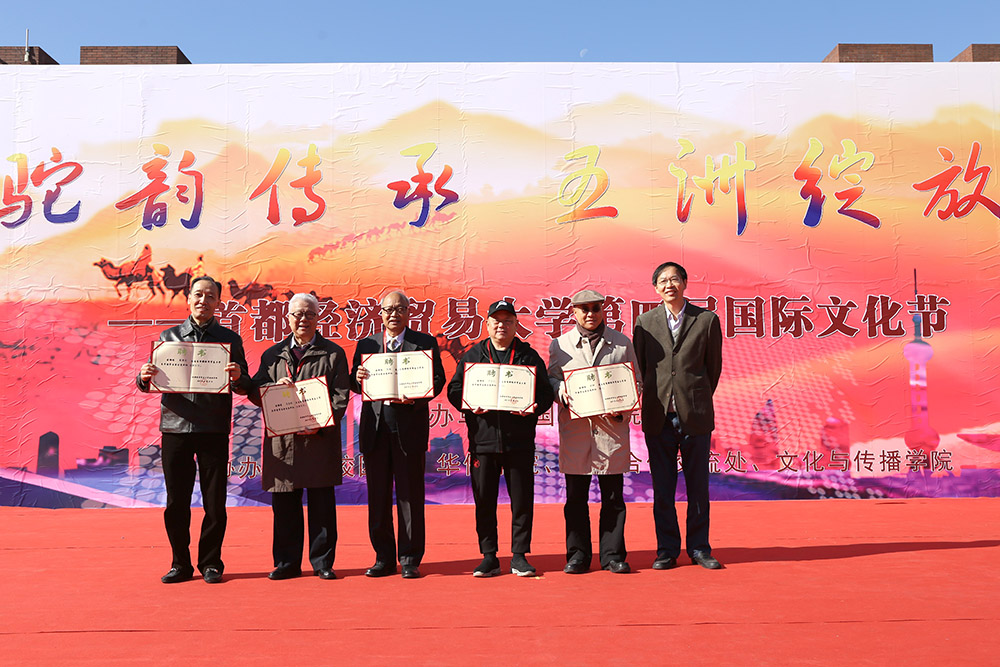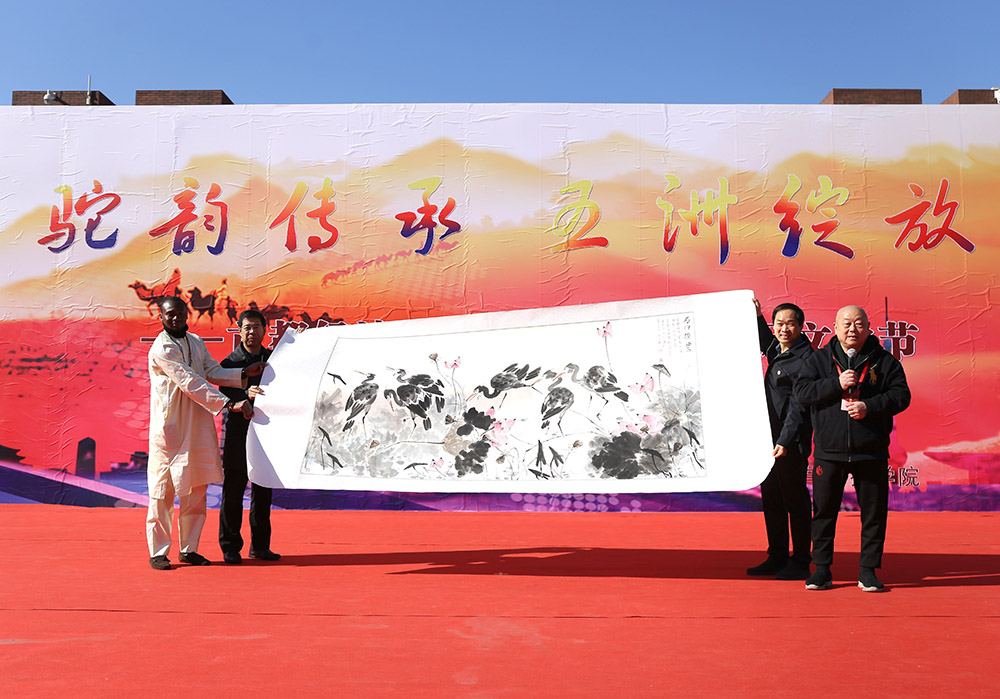 After more than two months' hard work, the international students' wonderful Peking Opera mash-up performance National Opera Fragrance brought the house down.
As the music went off, 58 international students from 29 countries started the fashion show in different folk costumes to display diversified culture attractions, after which the splendid songs and dances were performed by both Chinese students and international students.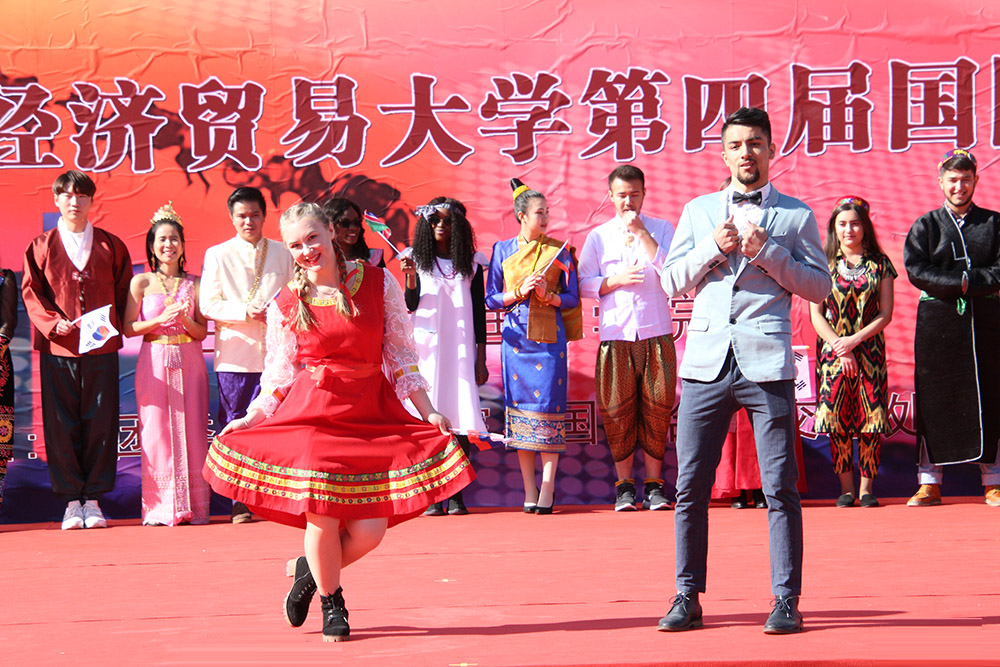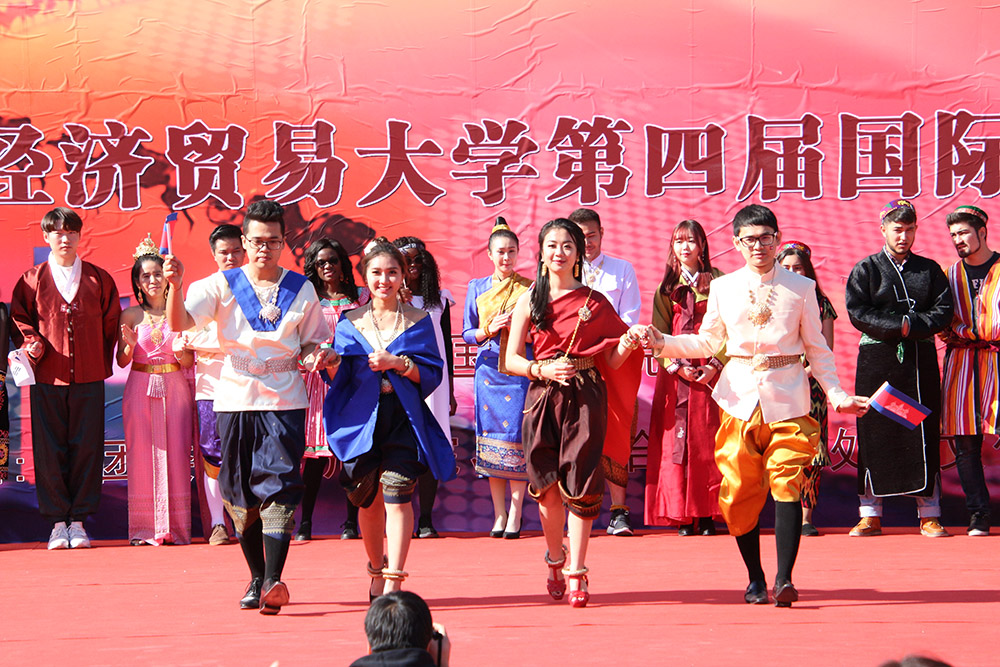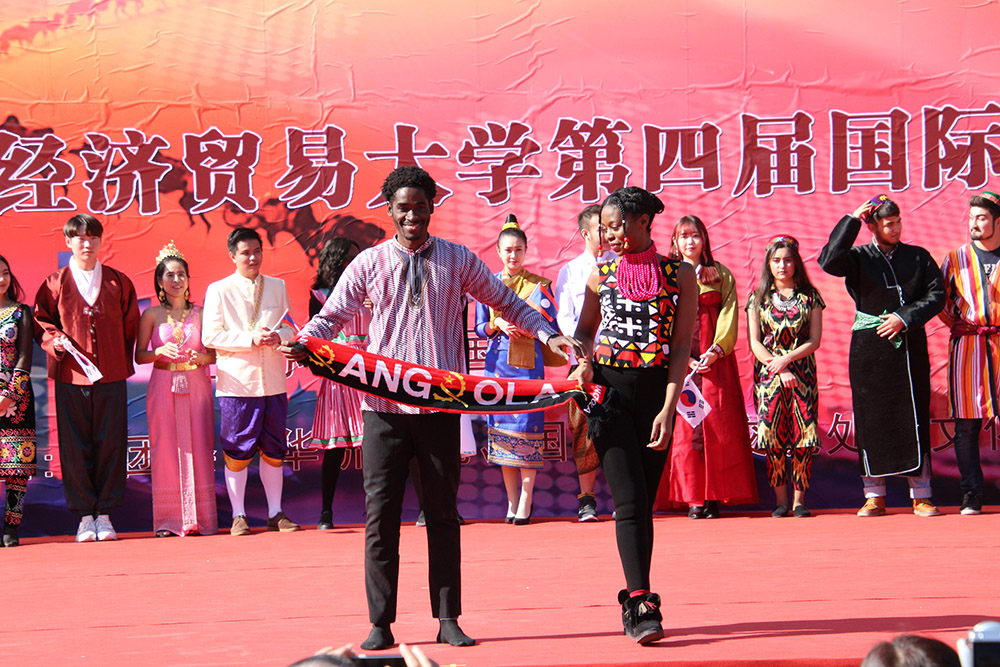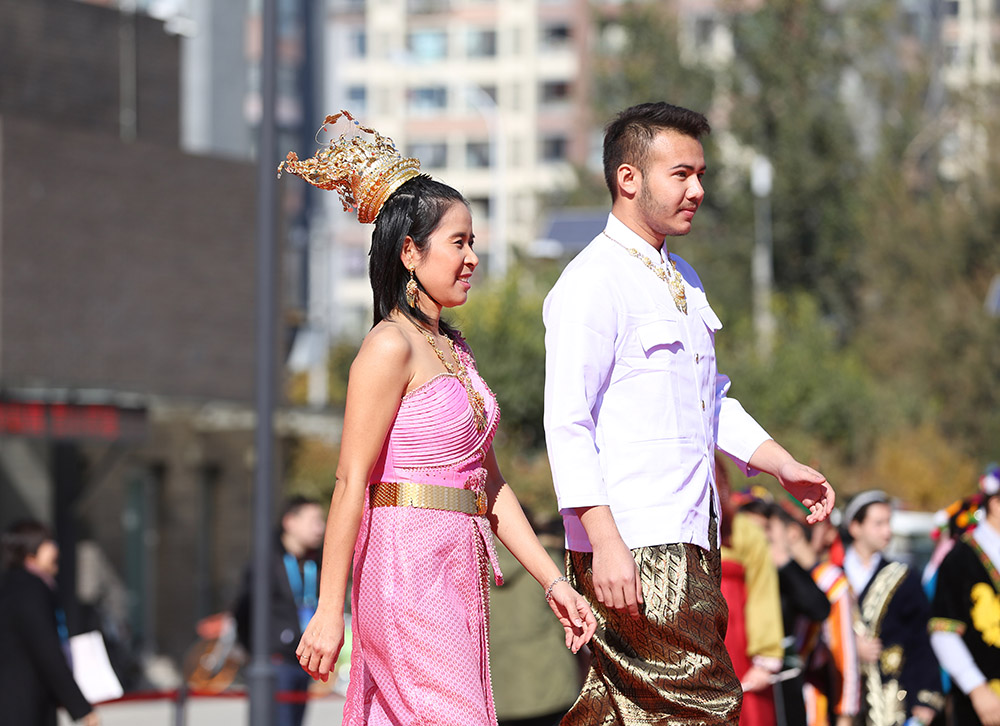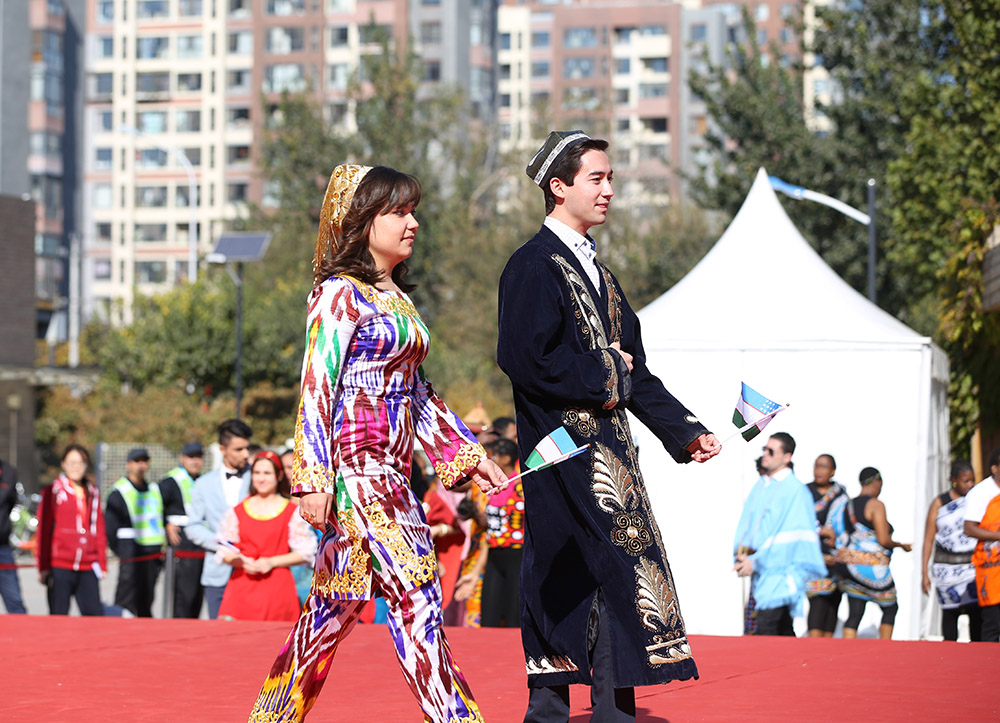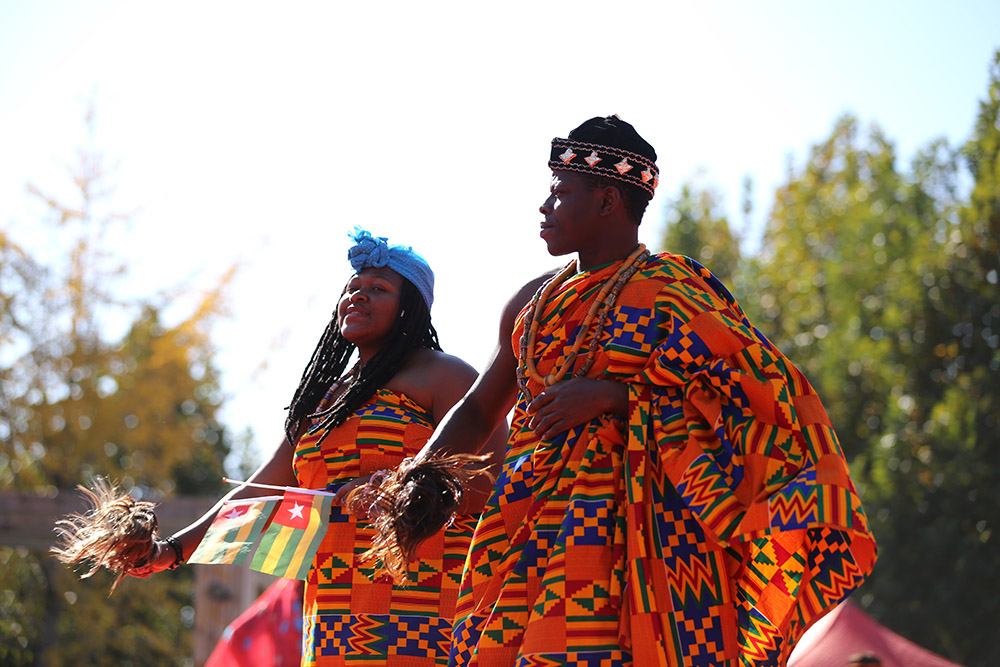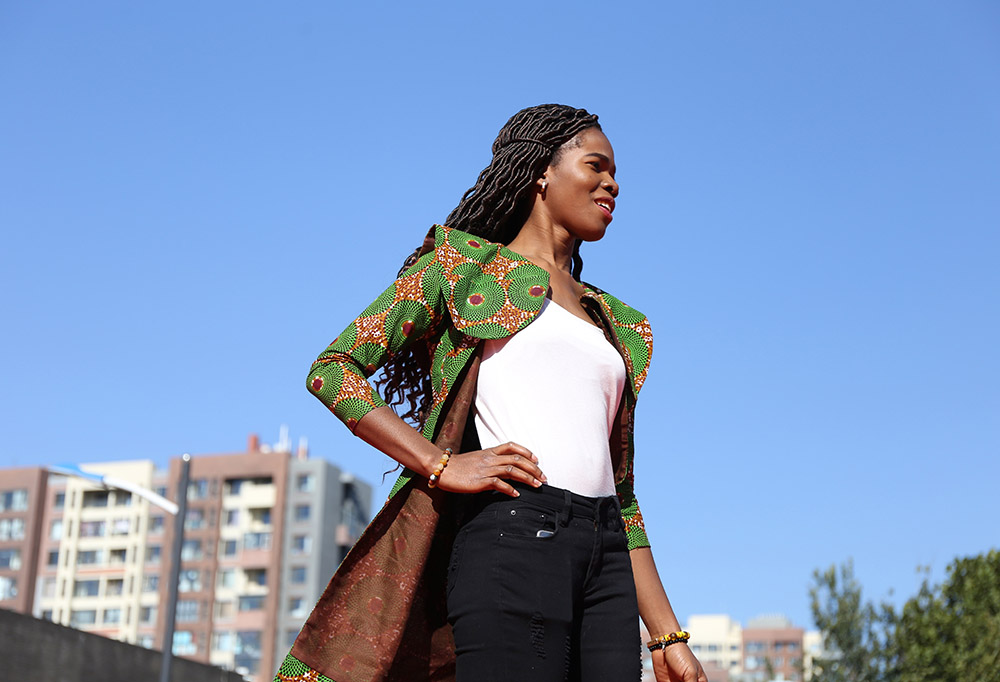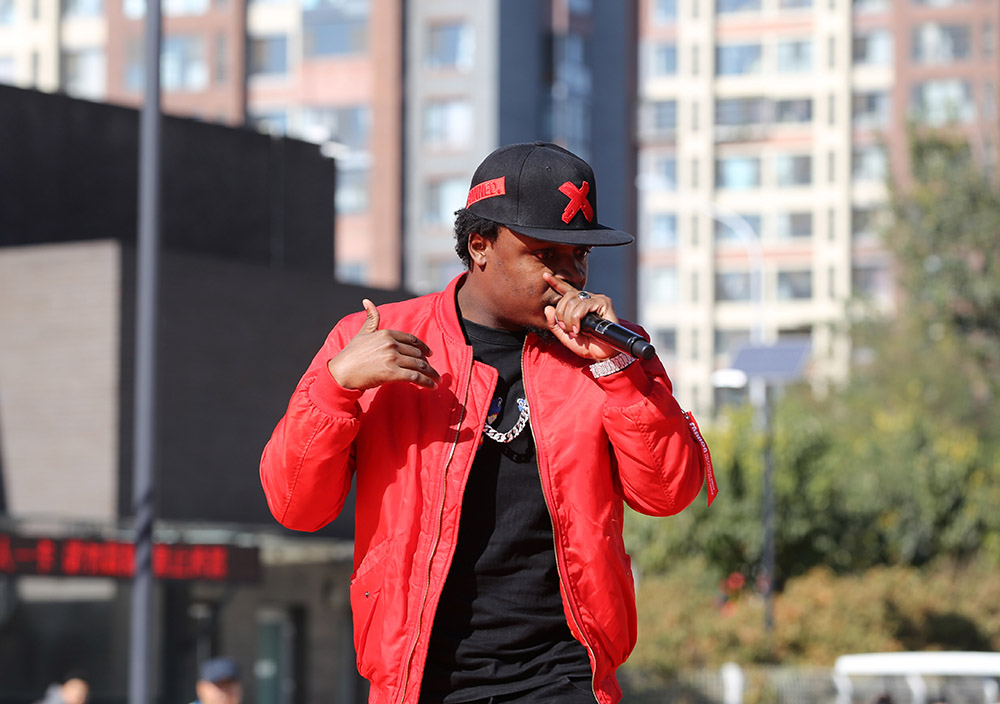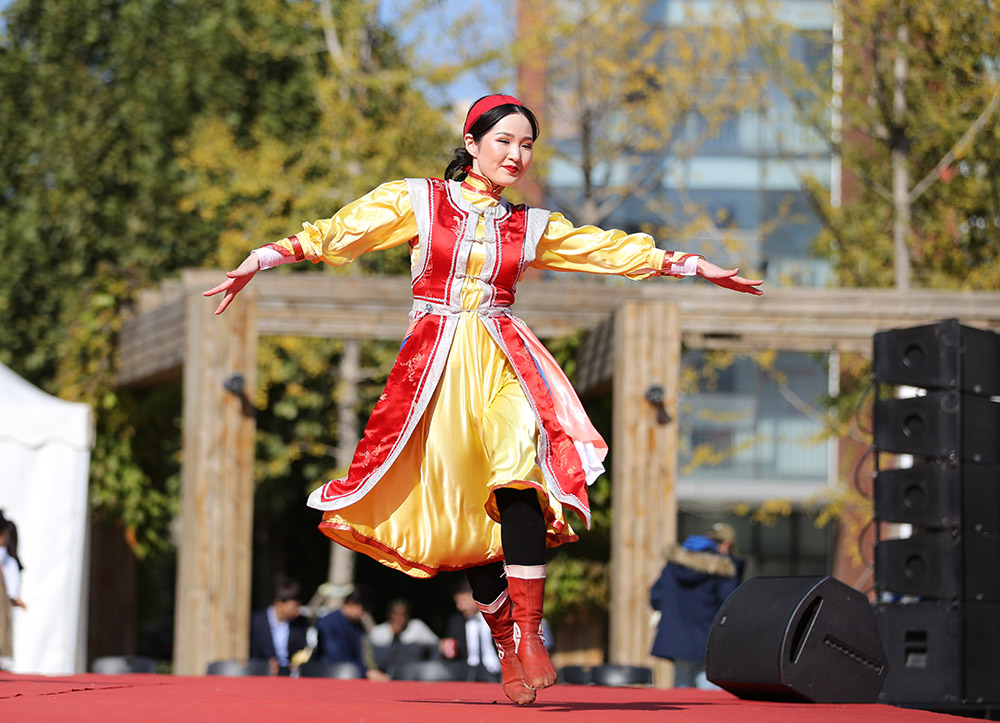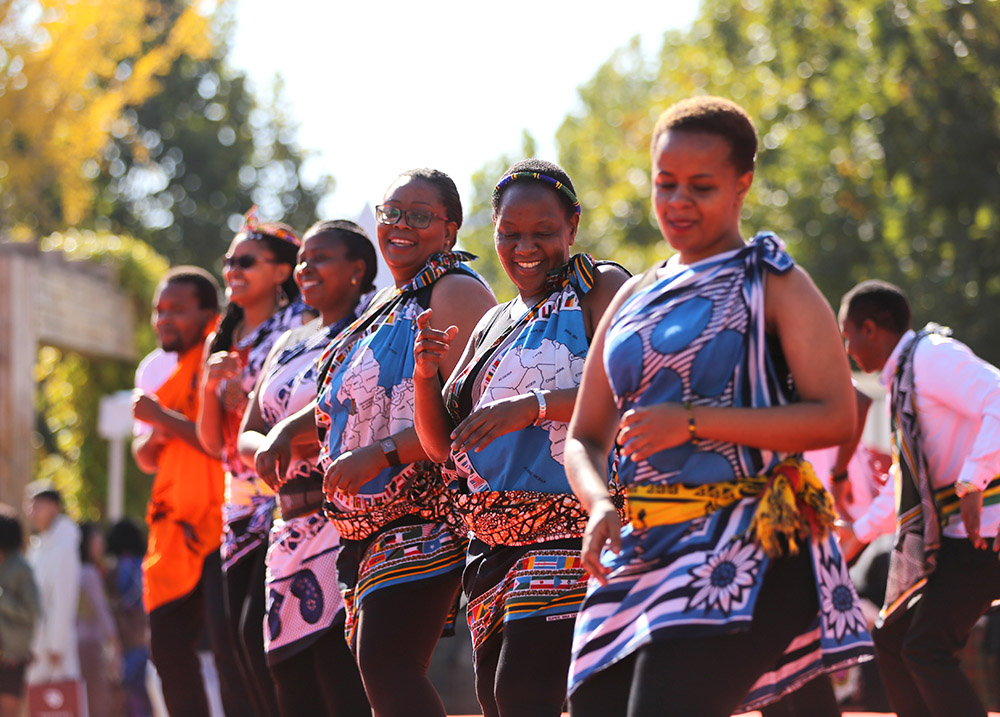 The orderly-laid 42 stands make the Camel Square a micro "House of Nations." Some inheritors of intangible Chinese cultural heritages were invited to the Chinese stand to show their exquisite handicraft and disseminate traditional Chinese culture.