President Fu Zhifeng Meets Delegation of UTS
Author:Translated by Xin Yue,Proofread by Li Bing
Editor:Wan Chenfang
Publish:2018-11-19
Size:TTT
On November 5th, Prof. Iain Watt, Deputy Vice-chancellor of University of Technology Sydney (UTS), John Dai, Director of TEI, Diana Dai, Board Chairwoman of TEI and other three delegation members visited CUEB. During the meeting, the two sides had a constructive discussion on inter-university cooperation.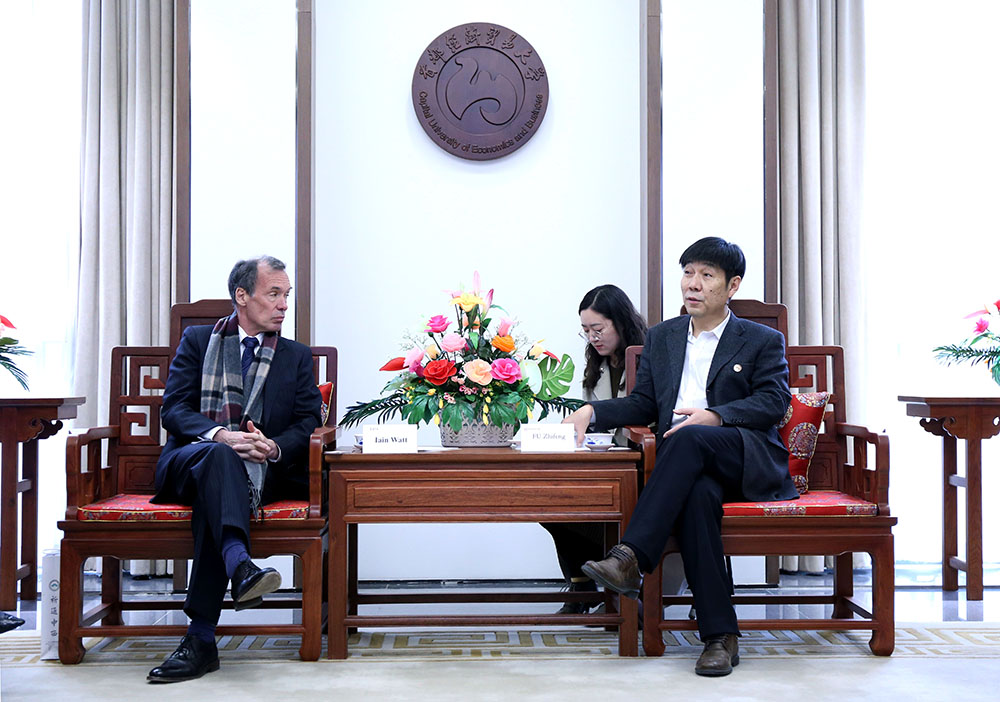 In the beginning, Fu Zhifeng introduced the basic information of CUEB. He pointed out that it is our desire to see more exchange programs and research cooperation between CUEB and UTS in disciplines including economics and trade, law and communication. Fu also invited students and teachers of UTS to visit CUEB.
Then, Iain Watt briefly introduced UTS. He noted that UTS remains committed to nurturing world citizens, promoting industry-university-research collaboration and graduating innovative students. He hoped that the inter-university cooperation could be established in the near future in a bid to encourage multilevel exchanges and joint research in different fields.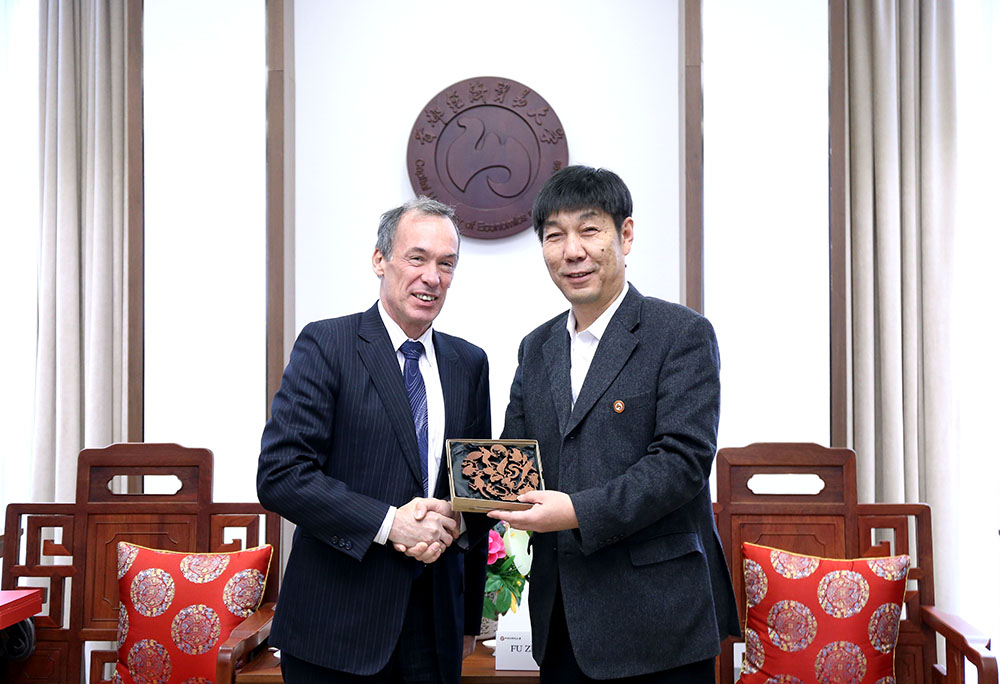 Afterwards, staff from Academic Affairs Office, International Cooperation and Exchanges Office and relevant schools met the delegation. During the talks, the two sides discussed joint training programs including double degree programs for undergraduates, combined bachelor-and-master's degree program and double-degree programs for postgraduates. Also present at the meeting were Zhu Yuhua, former Deputy Party Secretary of CUEB, Zhang Xueping, Director of Academic Affairs Office, Xie Haixia, Director of International Cooperation and Exchanges Office, Shi Gang, Dean of the School of Culture and Communication, Chen Honghai, Deputy Dean of the College of Overseas Chinese, Li Baixing, Deputy Dean of the School of Accounting, Zhang Yiming, Deputy Party Secretary of the School of Law, Wang Kai, Director of the Center of International Exchanges in the College of Business Administration.