CUEB Signs Agreement with Beijing Wuzi University on PhD Joint Education Program
Author:Translated by Gu Ying,Proofread by Li Bing
Editor:Wan Chenfang
Publish:2018-11-19
Size:TTT
On November 8th, the signing ceremony for the joint PhD education program between CUEB and Beijing Wuzi University was held in Room 407, Bona Building. Fu Zhifeng and Wang Chuansheng, president and vice-president of CUEB, Wang Wenju and He Mingke, president and vice-president of Beijing Wuzi University, attended the ceremony.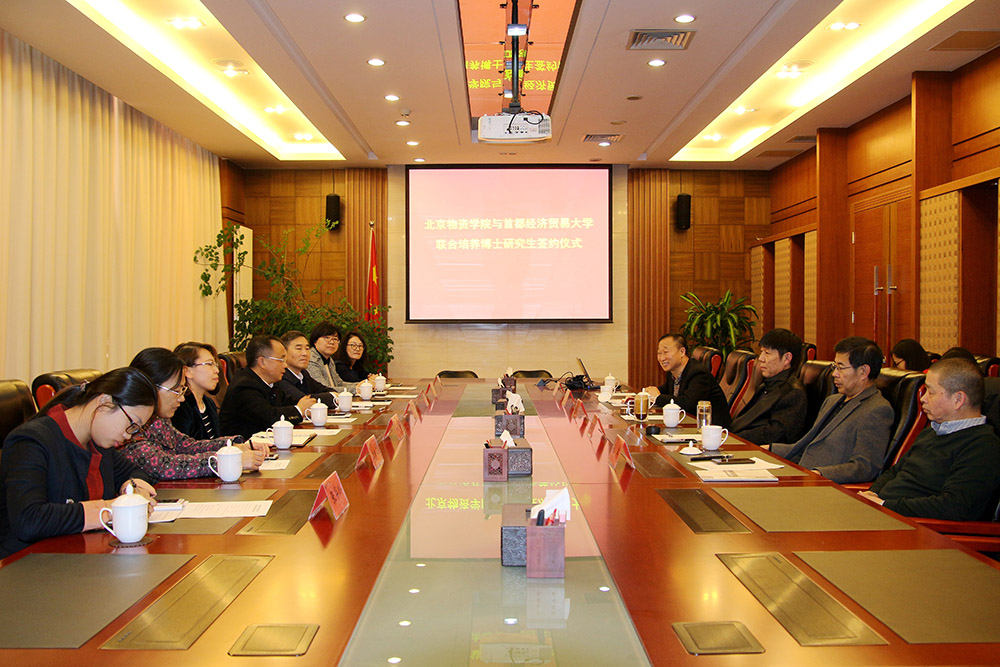 In line with the principle of related documents, the two sides forged an agreement on jointly cultivating doctoral students through friendly negotiations. As requested in CUEB's Work Regulations for Graduate and Doctoral Students Supervisors, Prof. He Mingke and three other professors from Beijing Wuzi University, selected as doctoral supervisors of CUEB, will work as part of the program.
Wang Wenju expressed his thanks to CUEB for its contribution to the joint program. He expected that the joint program would bring the two sides' disciplinary and education capacity to the next level.
Wang Chuansheng and He Mingke, on behalf of the two universities respectively, signed the agreement. Fu Zhifeng awarded letter of appointment to the three doctoral supervisors from the Wuzi University.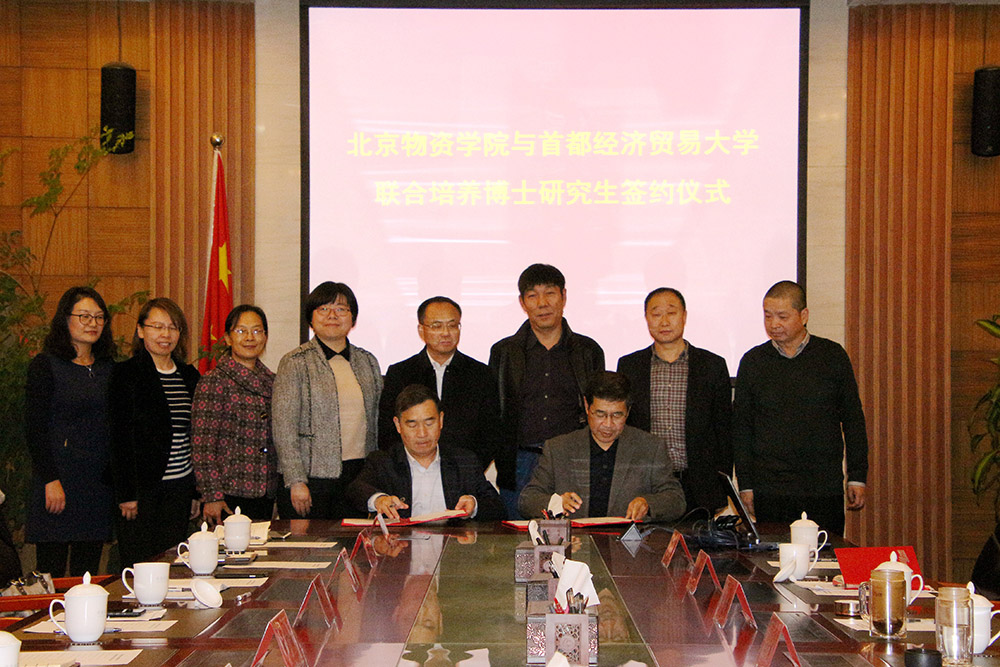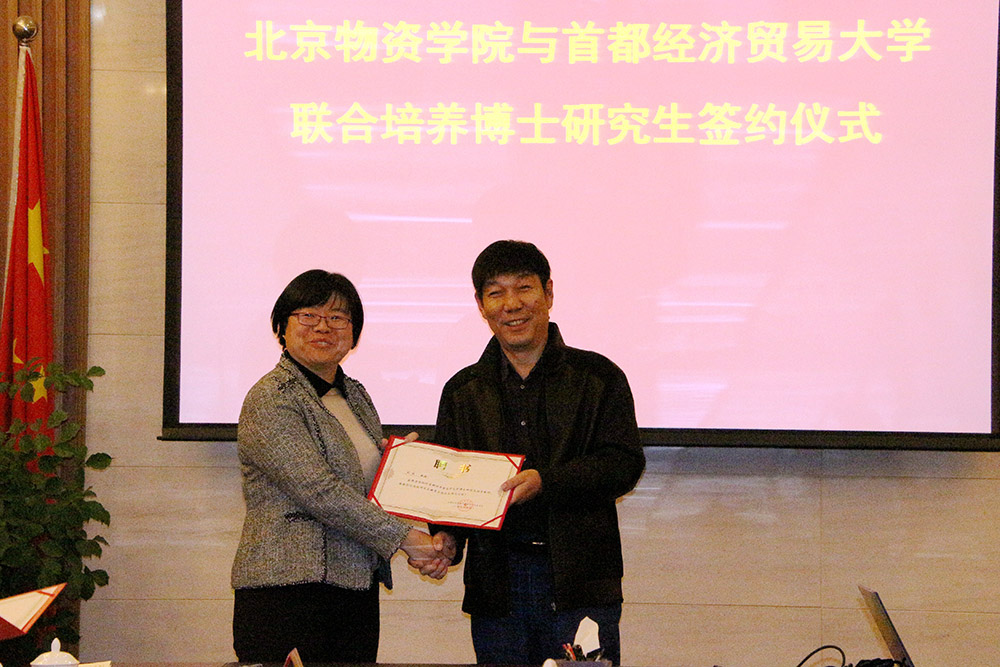 Afterwards, He Mingke, Zhang Jun, dean of the CUEB School of Information, and Zhou Mingsheng, dean of CUEB Post Graduate School exchanged on related issues about the program. Two doctoral students, as the first batch of students involved in the program, gave speeches on the ceremony.
Fu Zhifeng said in the concluding remarks that our university will give full support to the joint program. We will improve our doctoral education capacity through more exchanges with Beijing Wuzi University through the program.