President Fu Zhifeng Receives Guests from SCFEA & Temple University
Author:Translated by Wang TY,Proofread by Li Bing
Editor:Wan Chenfang
Publish:2018-11-19
Size:TTT
On November 12th, President Fu Zhifeng met Lei Fengyun, Deputy Director of State Administration of Foreign Experts Affairs (SCFEA), and Mr. John Smagula, Professor of Beasley School of Law of Temple University, in Boyuan Building.
After a brief introduction of the basic information of CUEB, President Fu exchanged with Lei on the recruitment & management of foreign experts and teachers. Then, he had a discussion with Prof. John on furthering cooperation between the two universities. He extended gratitude to Prof. John for his efforts in promoting joint training program between the Schools of Law in the two universities. He also hoped that both sides could make further efforts to extend the students' exchanges to other schools and disciplines, and strengthen teaching and research cooperation.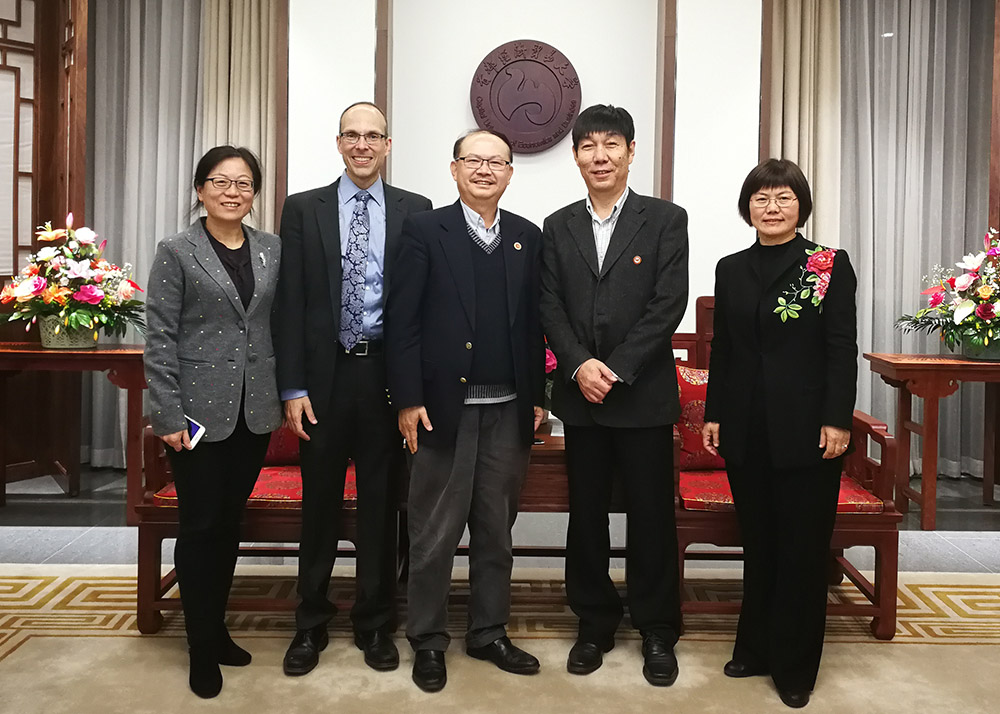 Xie Haixia, Director of International Cooperation and Exchanges Office, and Mi Xinli, Party Secretary of the School of Law, attended the meeting.
Next, Prof. John headed to the School of Law and made a presentation on the joint program between Temple and CUEB School of Law. He introduced LLM and its curriculum in details, analyzed the current employment situation, in a bid to put forward practical advice on career planning to the students. Later, he took question from the students and helped them have a better understanding of studying in the U.S.
As a representative of the first batch of exchange students to the Temple, Chen Xueliang shared his stories and gains.
It has been nearly ten years since the Schools of Law of the two universities cooperated. Thanks to close cooperation and vigorous promotion, nearly 20 students participated in the joint program, which is an epitome of academic exchange and collaboration between the two schools. By providing a high-quality study-abroad platform, this program promotes the international development of the School of Law.