School of Economics 2016 International Exchange Programs Sharing Season Kicked Off
Author:Translated by Yan Chunxue Proofread by Li Bing
Editor:Zhong Peipei
Publish:2016-03-21
Size:TTT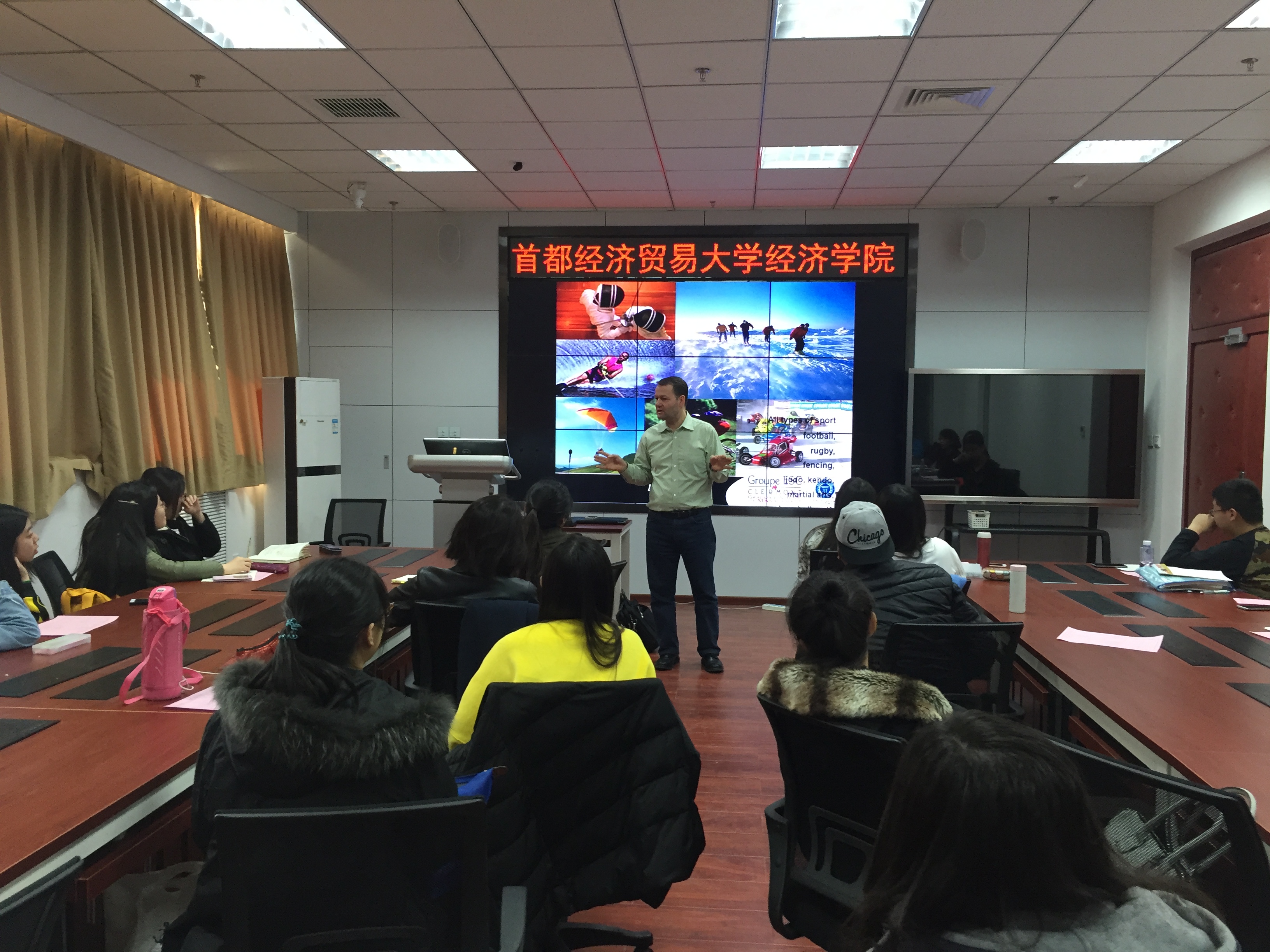 On March 14th, School of Economics organized its first introductory session and experience sharing in the 2016 International Exchange Program Season.
The introductory session expounded 2 semester exchange programs and 4 double degree programs of 4 French higher business institutes, at which Frederic Bonnet, director of French exchange programs, detailed the requirement for and selection of students to study in French to freshmen and sophomores.
In the evening, School of economics held a sharing conference through video call with students in Clermont and Dijon at Intersection Space, on the 7th floor of Boxue Building. At the conference, Zhang Ran, Wang Yuhan and Wei Na, CUEB students who are studying in France, shared their stories of living and studying abroad regarding climate, transportation and lifestyle in Clermont and Dijon.
March is also to witness more presentations and sharing hosted by School of Economics. Meanwhile, external institutes with expertise in international exchanges will also be engaged in non-profit tutoring events in a bid to boost students' overseas study planning with resources in and out of CUEB.