Report Meeting by 5 Teachers Sharing Training and Research Experience Abroad and in Taiwan
Author:Translated by Yan Run Proofread by Li Bing
Editor:Zhong Peipei
Publish:2016-03-21
Size:TTT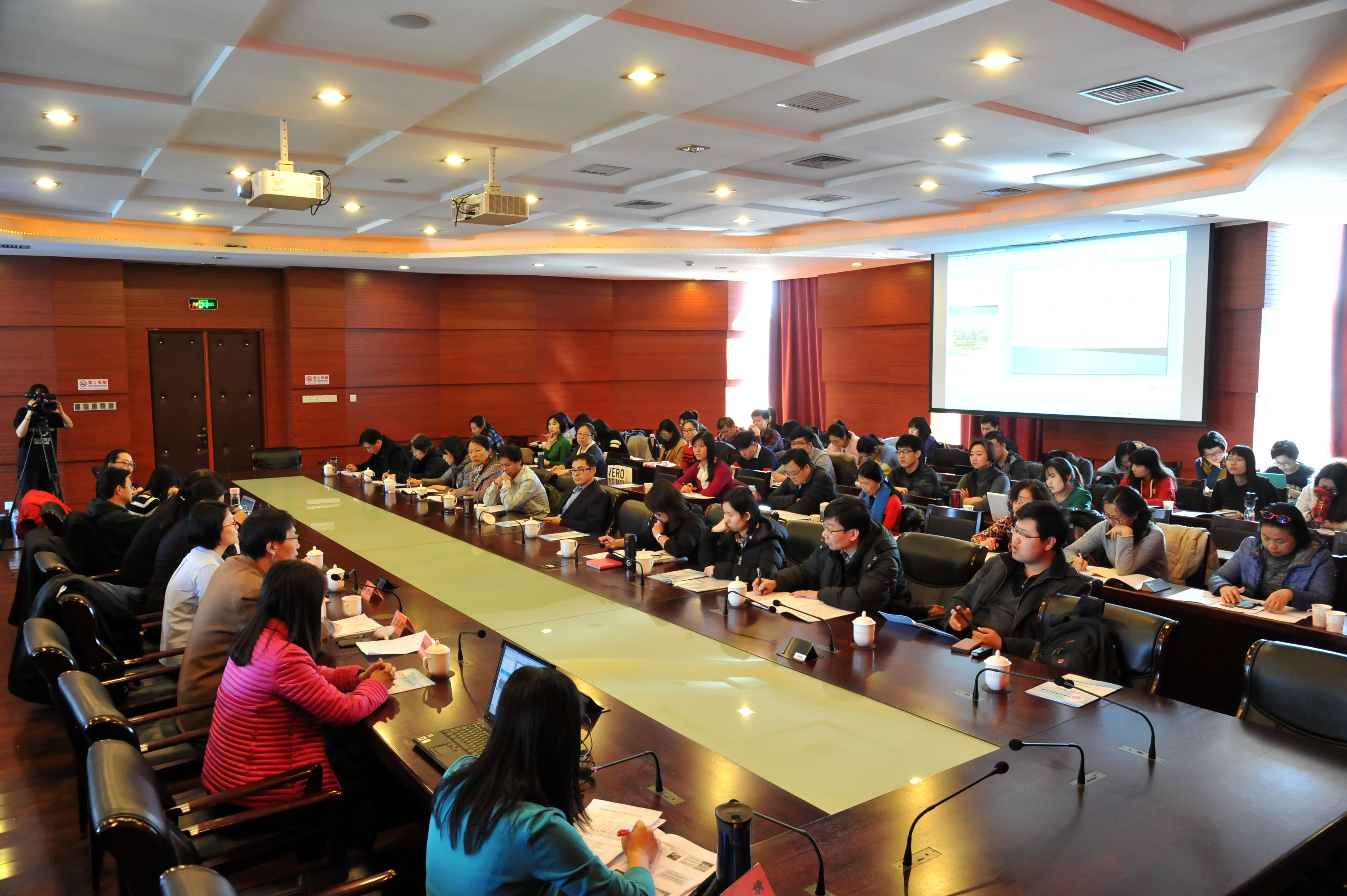 On March 10th, CUEB 2015 returned teacher report meeting was held in the 7th Conference Room, Bona Building. The meeting was co-organized by CUEB Division of Personnel, Youth Teachers Association and Office of Teachers Advancement.
Professor Li Jing with School of Economics mentioned that teaching and learning are the primary duties of American teachers. There, students can make appointments for one-on-one talks with teachers. As to colleagueship, Professor Li said American university teachers, who are truth followers with shared goals, manage to not only make academic progress, but also enhance their bonds through various kinds of cooperation. At the end of the talk, she said that the teacher-student ties are the closest on campus and teachers would try their best to give students a hand and learn from each other.
Professor Zhao Yao with School of Labor Economics saw the "slow culture" of Soochow University (Taiwan) as a peaceful mind, a proper pace, and a relaxed mood as if in meditation. He said that in Soochow University, researches are done in an extremely rigorous and innovative way for teachers and students there are highly self-motivated; teaching is well-designed, demonstrating teachers' professionalism, self-discipline and sense of duty; life is colorful since teachers and students manage to infuse their passion for life into their research, thus making more rewarding academic achievements.
Professor Shen Minrong with School of Law, Associate Professor Gao Jing with School of Information and Professor Zhu Junsheng with School of Labor Economics also shared their experience.