Three Pilot Schools Release Further Reform Plans
Author:Translated by Yan Chunxue Proofread by Li Bing
Editor:Zhong Peipei
Publish:2016-04-05
Size:TTT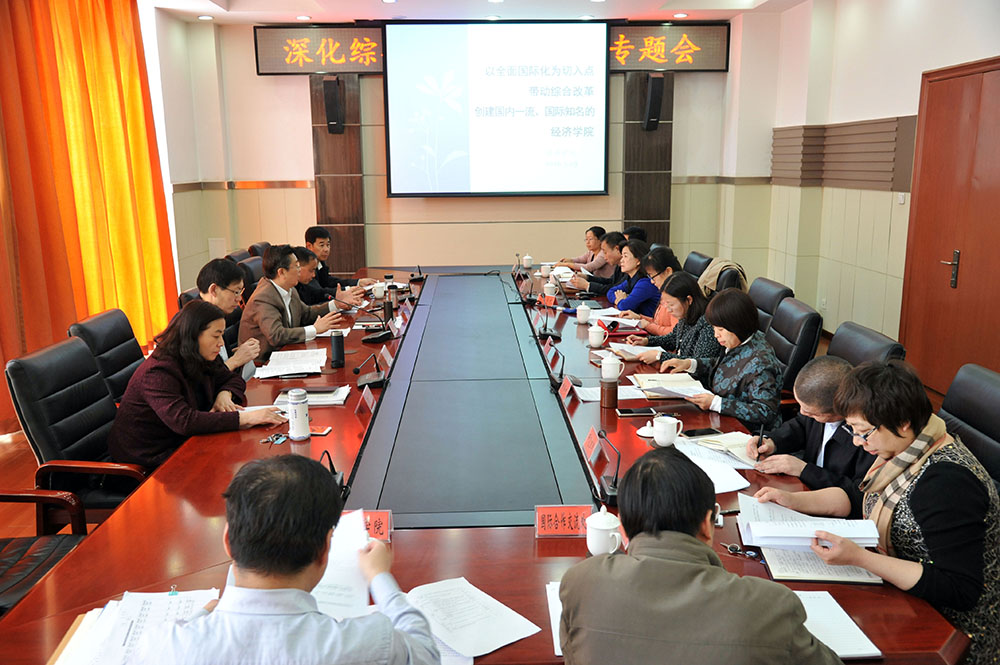 On March 29th, the conference on furthering comprehensive reform on pilot schools was held and Ke Wenjin, party secretary of University Party Committee played the host. Major leaders from 3 pilot schools—School of Economics, School of Business Administration and School of Law—reported on reform measures, requirements and budget for reform.
Lang Lihua, director of School of Economics, introduced the reform objectives, missions and supportive policies from respects of the internationalization of students, teaching, research, faculty, disciplinary development and international cooperation. With internationalization as the driving force of its reform, School of Economics is committed to building an economics school that is among the first-class in China and well-known abroad.
Liu Xuexin, director of School of Business Administration, expounded the school comprehensive reform plan based on the principle of "developing by pursuing international accreditation and building a first-class business school in China". In addition, he put forward key reform tasks, including MBA international accreditation, software and hardware environment building, management mechanism, internationalization of students, research advancement, undergraduate curriculum development, training of academic postgraduates and so forth. He also expressed the hope for support from related university divisions for international accreditation.
Yu Zhong, dean of School of Law, detailed the basic ideas and missions of the school reform plan on student education and disciplinary development. He also put forward reform moves and essential supportive policies from the respects of offering undergraduate students more freedom in choosing courses, setting up mentor-ship for undergraduates, individualized training plans for postgraduates, course-choosing regardless of schooling length, disciplinary platform building and so forth.
University heads of related divisions and leadership exchanged ideas on the reform plans as well as autonomy lists of the 3 schools respectively. All divisions pledged full support for the reform.