Delegation of MSU College of Law Visits CUEB
Author:Translated by Yan Chunxue Proofread by Li Bing
Editor:Zhong Peipei
Publish:2016-05-03
Size:TTT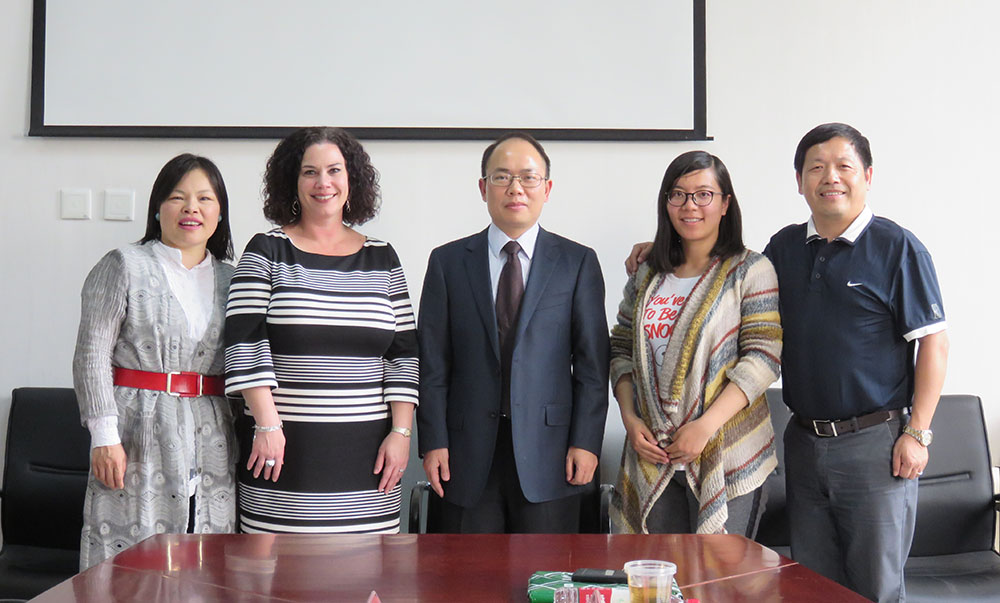 On April 26th, delegation of Michigan State University College of Law led by Associate Dean Melanie B. Jacobs visited CUEB School of Law, accompanied by Wang Qinghui, senior partner of Dentons law firm. Yu Zhong, director of CUEB School of Law, and Associate Professor Zhai Yehu held talks with the delegation.
Afterwards, the two sides made preliminary consultation on cooperative issues, including program models, duration, funding, student certifications and so froth. Drawing experience from the cooperation models between CUEB School of Law and other oversea universities as well as the ones between MSU College of Law and other Chinese universities, the two sides reached preliminary consensus on the following 5 cooperation models: short-term exchanges, undergraduate 3+1/postgraduate 2+1 dual degree programs, 2+2 dual degree program with domestic master degree and overseas doctor degree, teacher visiting exchanges as well as favorable programs for pre-masters.
Yu Zhong expressed the hope for further cooperation to provide a broader platform for the students and teachers of CUEB School of Law. Melanie B. Jacobs also expected that the two would jointly graduate more outstanding talents with international perspectives and achieve win-win cooperation.