2017 Forum on Urban Internationalization
Author:Translated by Sun Lei,Proofread by Li Bing
Editor:Yang Jun
Publish:2018-01-02
Size:TTT
The 2017 Forum on Urban Internationalization was held in Beijing on December 23. The event was sponsored by CUEB,
Beijing Federation of Social Science Circles,China Research Society of Urban Development, International Politics Research Association of
National Universities and Asia-Pacific Research Society of Urban Development, and was co-organized by CUEB Scientific Research Department (CUEB SRD), Megacity Economic and Social Development Institute (MESDI), Institute of International Studies and Huayu Oriental City Management Research Center. More than 100 scholars and experts from eight cities and provinces joined in the event.
Researcher Qiu Baoxing, who is also a State Department counselor, Director and Chief Expert of CUEB SRD and former Vice-Minister of Housing and Urban-Rural Development of the People's Republic of China (MOHURD), presented a keynote speech entitled "B&R-led Slum Upgrading Breeds Opportunities for China". As he said, slum-renewal projects in countries along the belt and road will not only set in motion the real-estate industry along with some 70 related sectors but also boost "bundling overseas investment" in high-speed trains, public transportation, electricity, water supply and drainage, energy, building materials and so on. To pull this off, intensive studies are called for on financial support, carbon trading mechanism, PPP model and security issues.

The discussion session was chaired by Researcher Chen Yao, Deputy Director of Western Development Research Center, CASS, Vice Director and Secretary-General of the Regional Economy Association of China. Researcher Wang Xianju with the Development Research Center of the State Council, Researcher Zhu Xiaozhong, Acting Director of Belt and Road Research Center, CASS, Researcher Ding Xiaoxing with China Institutes of Contemporary International Relations, and Professor Duan Xia, Executive Vice-President of MESDI, shared their insights respectively on the progress and problems in building Belt and Road in Eurasia, "16+1" as the pilot areas of the B&R Initiative, Central Asia and the Belt and Road, and integrating core economic zones with the B&R Initiative.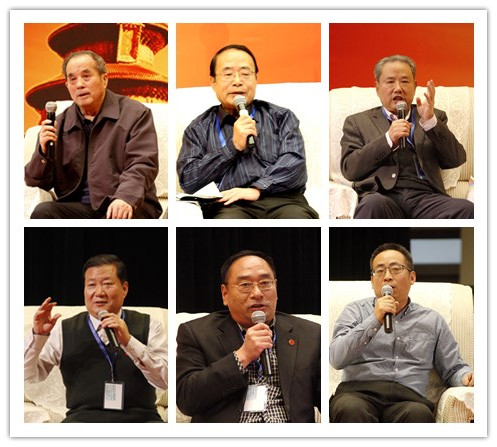 Researcher Yang Faxi, Director of the International Office of Qiushi Journal presided over the ensuing dialogue and exchanges session where topics such as the risks, challenges and opportunities in pushing forward the B&R Initiative were talked about. Several researchers shared their own perspectives, including Professor Liang Shou'de, former Dean of School of International Studies, Peking University, Professor Yang Chuang with China Foreign Affairs University, Peng Guangqian, President of Huayu Tank of Xinhua News Agency, Gao Dongguang from Institute of Strategic Studies of Academy of Military Sciences PLA China, Professor Sun Junjian, Vice President of Henan University, and Wang Changqing, COO of CICC-Dingtian.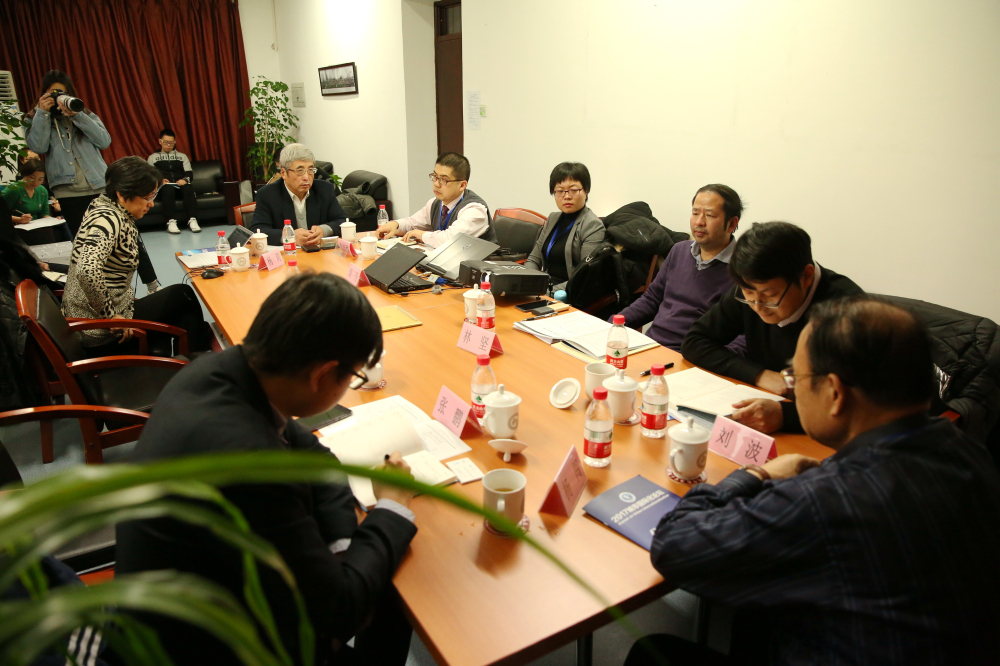 The group discussions in the afternoon gave an in-depth look at how the Belt and Road Initiative impacts international cooperation, regional development and nod cities with three parallel panels. The exchanges of the latest research findings and heated discussion enabled members of each group to know more about one another's field and inspired them to envision future collaboration. What's more, CUEB Professor Wen Kui oversaw a panel discussion on urban management and think-tank building which gave guidance to the research plans, priorities and directions in 2018.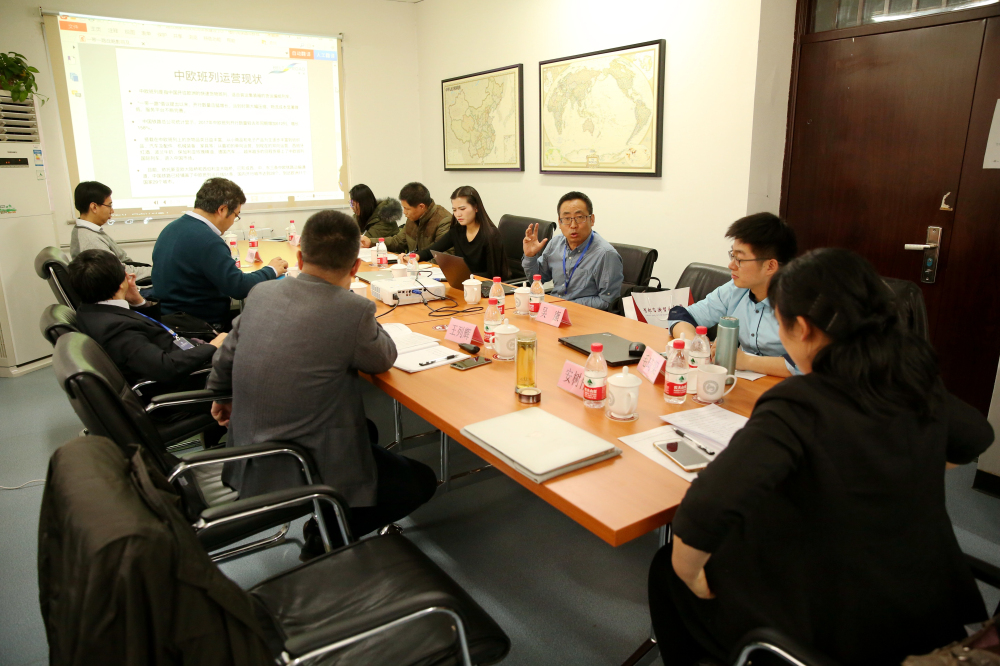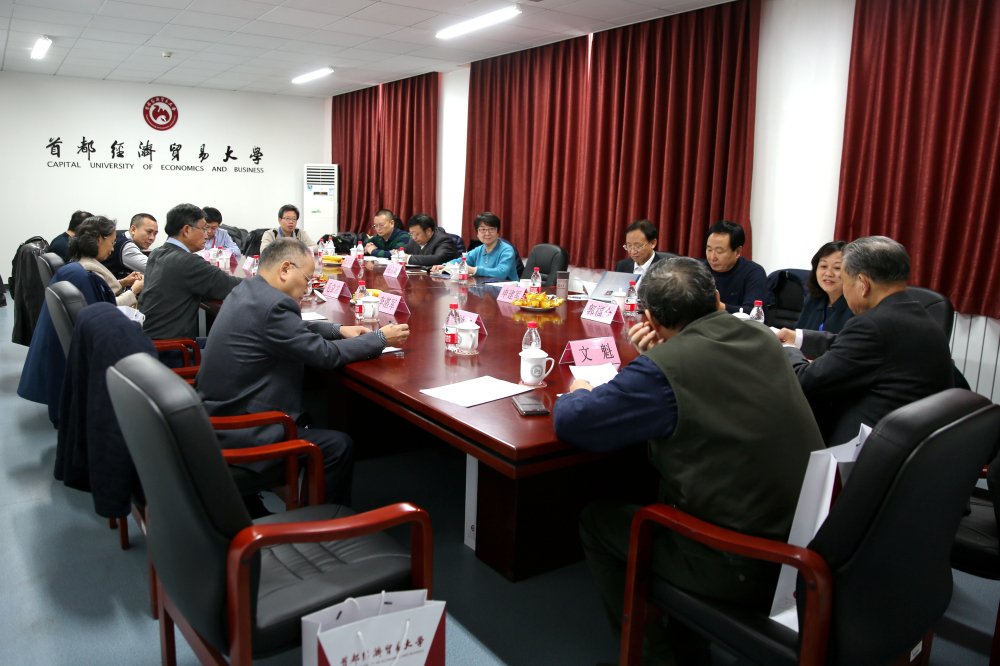 It is widely believed in the meeting that since cities are important stages for China's foreign strategies, urban studies have turned their focal point to foreign cooperation models, including exploring the diplomatic role of cities in implementing the B&R Initiative, determining the models, policies and responsibilities in city cooperation, and coordinating urban studies with national strategies as well as finding ways to connect domestic cities with alien ones. Urban internationalization, as the foundation for the B&R Initiative, offers space for the project to expand. While provinces and cities around China have rolled out their own plans to dock with the initiative, the indigenous researches and practices of urban international cooperation are still at an initial stage. With the advent of the 10thanniversary of the Forum on Urban Internationalization, CUEB should give full play to the traditional advantage and research expertise of MESDI and coordinate urban studies with the B&R Initiative based on the upcoming Blue Book of Eurasian Cooperation and Development in the Context of the B&R Initiative, which is an important step in serving the country's agendas.
The event attracted over 200 attendees, including scholars and experts from public organizations and corporations along with university teachers and students. At the same time, the conference continued to be live streamed on the internet and attracted nearly 10,000 netizens.
The forum has been held for ten years in a row during which dedicated attention was paid to China's urban development in the global system. By concentrating on the major concerns of China's urban internationalization, the forum aims to help domestic cities to overcome challenges and bottlenecks on the way forward. Through continuous innovation in organizing model and academic research orientation, the forum has made an array of outstanding accomplishments widely acclaimed by governments and the academic societies.