CUEB Student Art Troupe Stages 2018 New Year Gala
Author:Translated by Dong Li,Proofread by Li Bing
Editor:Yang Jun
Publish:2018-01-02
Size:TTT
On the evening of December21, the 2018 New Year Gala, presented by CUEB
Student Art Troupe
, took place in Zhuoyu Hall.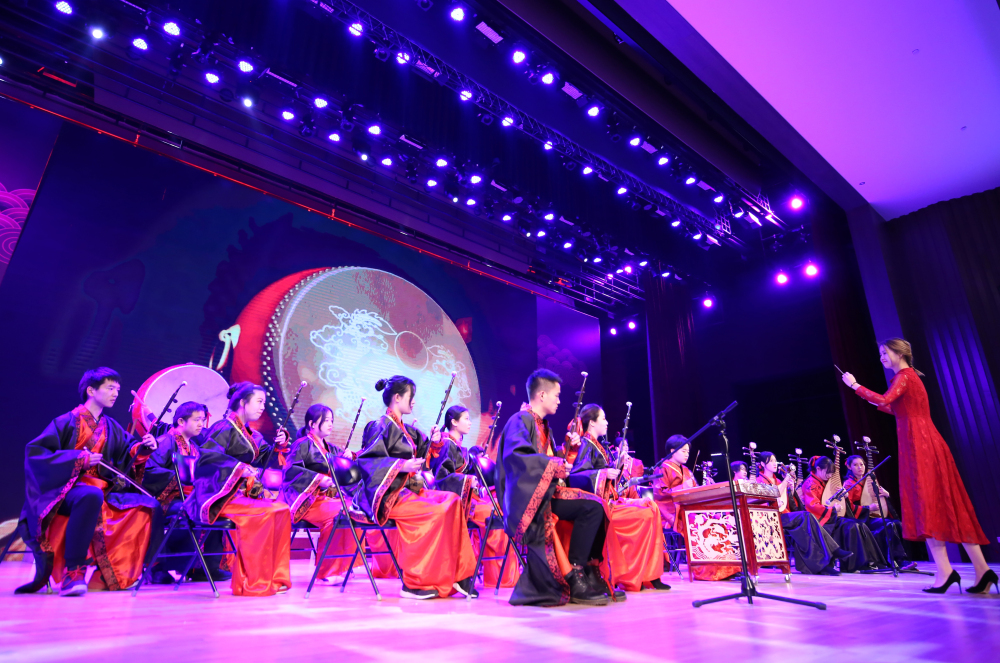 The show kicked off with the ensemble of folk music "Shengshitianxia",or A World In Its Heyday, by the CUEB Students Orchestra. These students, dressed in Hanfu (the historical dress of the Han people), played musical instruments of various nationalities, bringing to the ears rhythmical melodies of stream-gurgling smoothness at one time and sea-roaring passion at another, and to the eyes of the prime time of the Han Dynasty (206 BC–220 AD) .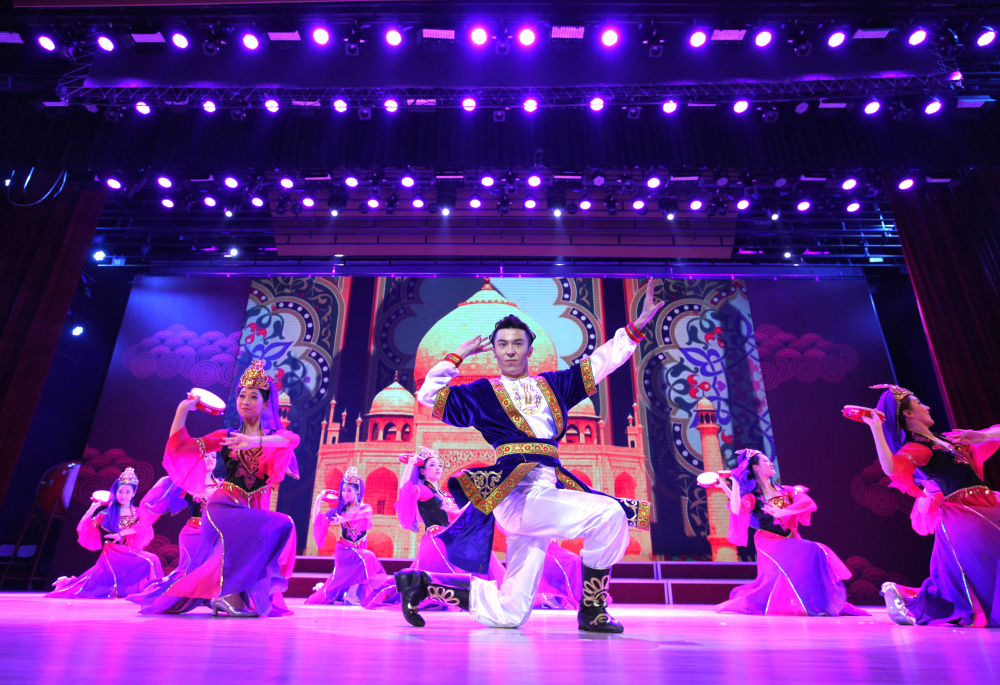 Student Dance Group staged "Tage", the classic dance from the Han and Tang (618 AD–907 AD) Dynasties. The graceful and elegant dancing recreated a beautiful scene of spring outing on the stage.
The choir students performed an Italian song "Ciao,Bella,Ciao" in the form of A Cappella, with which they pocketed the gold medal in the 14th China International Chorus Festival (CICF). Additionally, the drama "Midnight Taxi", brought by the Drama Club, conveyed the values of love and integrity through humorous performance.
The hip-hop dance "Hold That Pose" brought by FDF Dance Club ignited the audience, and the theme song of "Pirates of the Caribbean" by Orchestra students in sailor costumes put the whole audience on fire. In addition, "Blossom" from Dance Group and magic show "Illusion" from Magic Club also struck as stunning and incredible among the spectators.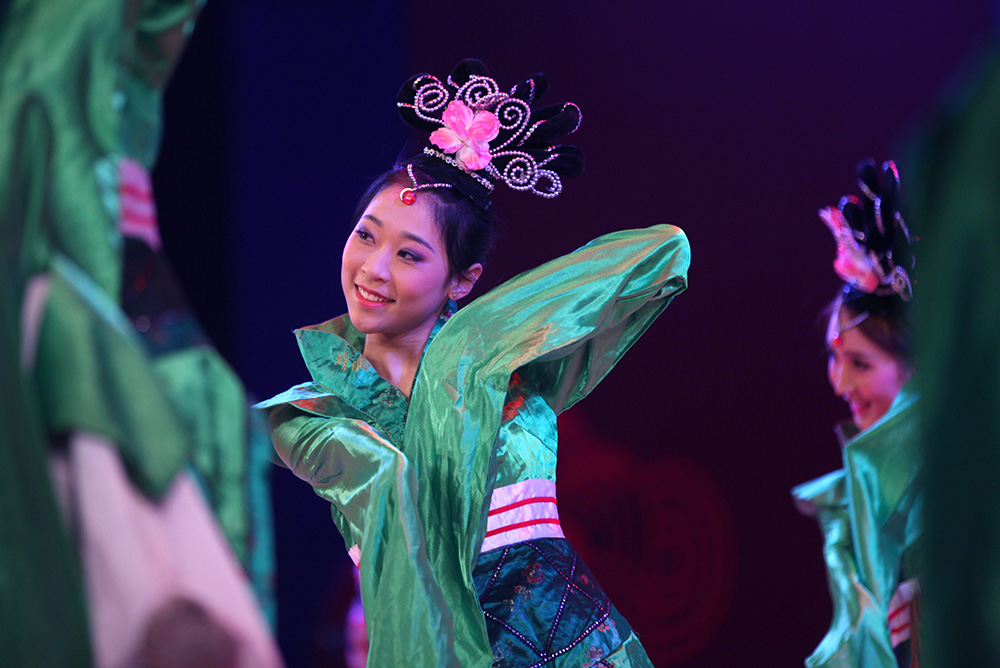 The centerpiece of the show "China My Love" was staged by all the full-time regimental cadres and the student choir. The affectionate recitation, coupled with graceful chorus, expressed CUEBers' deep attachment to the motherland.
The show concluded in the school anthem "Voyage" sung by all the cast members, wishing CUEB would forge ahead and harvest more achievements in 2018 .