CUEB Holds Model Competition
Author:Translated by Meng SH,Proofread by Li Bing
Editor:Wan Chenfang
Publish:2018-10-22
Size:TTT
On October 17th, with the theme of "40-year reform and opening up, 60-year bright future of trade and economy," the 2018 CUEB model competition on the faculty sports culture festival was held in Zhuoyu Lecture Hall of Boyuan Building. Feng Pei, Party Secretary of CUEB, Xu Fang, Deputy Party Secretary and Chairman of CUEB Labor Union, Wang Chuansheng, Vice President of CUEB and Tang Xing'an, Secretary of Discipline Inspection Committee, attended the event. CUEB invited teachers from universities including Beijing Institute of Fashion Technology and Communication University of China as the judges.
Among all the 13 teams, the School of Labor Economics won the championship; the School of Statistics was the runner-up, and the School of Finance took third place. The other 10 teams including the school infirmary won the honorable prizes in the fierce competition. Finally, the competition ended in the graceful dance The Water Lotus by the Dance Association.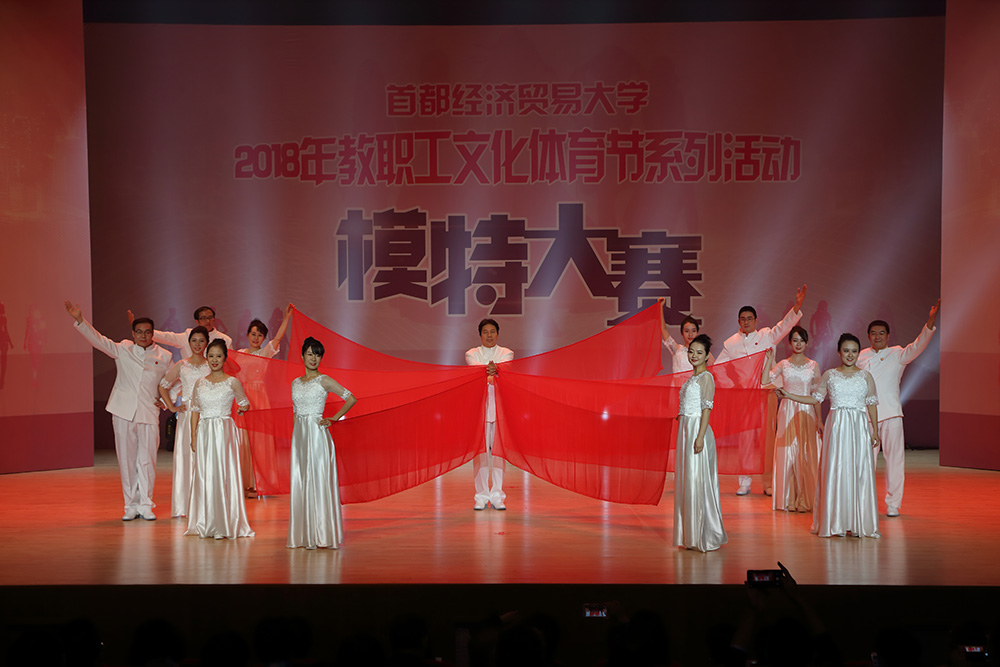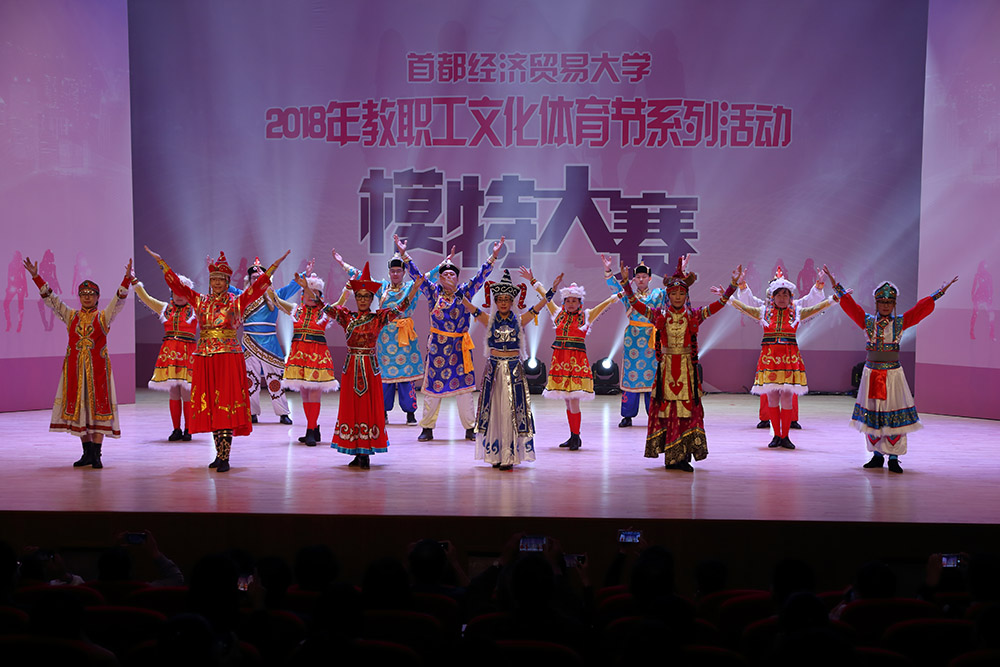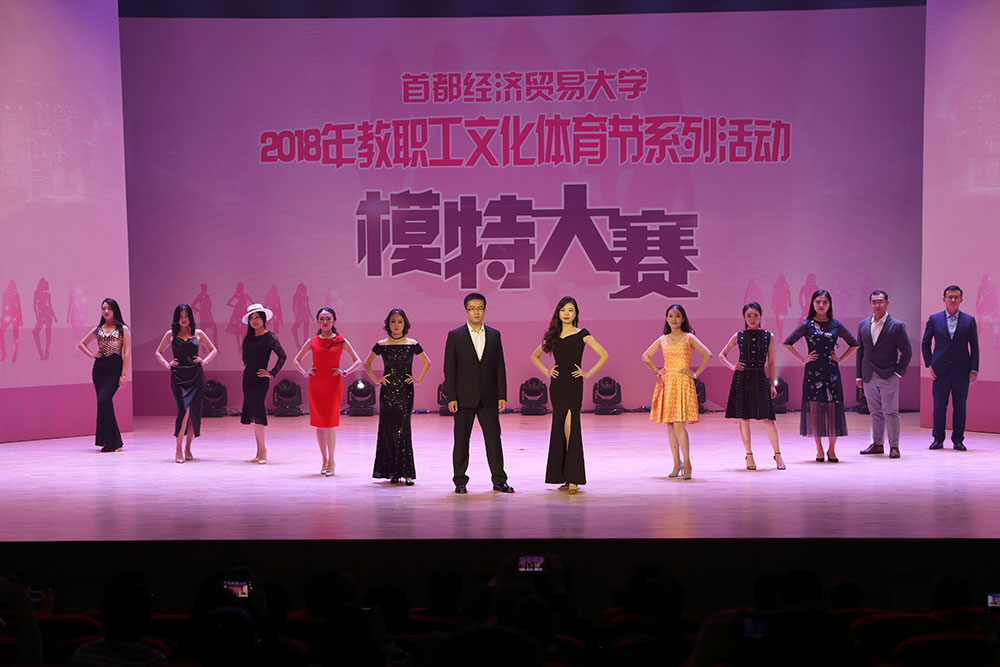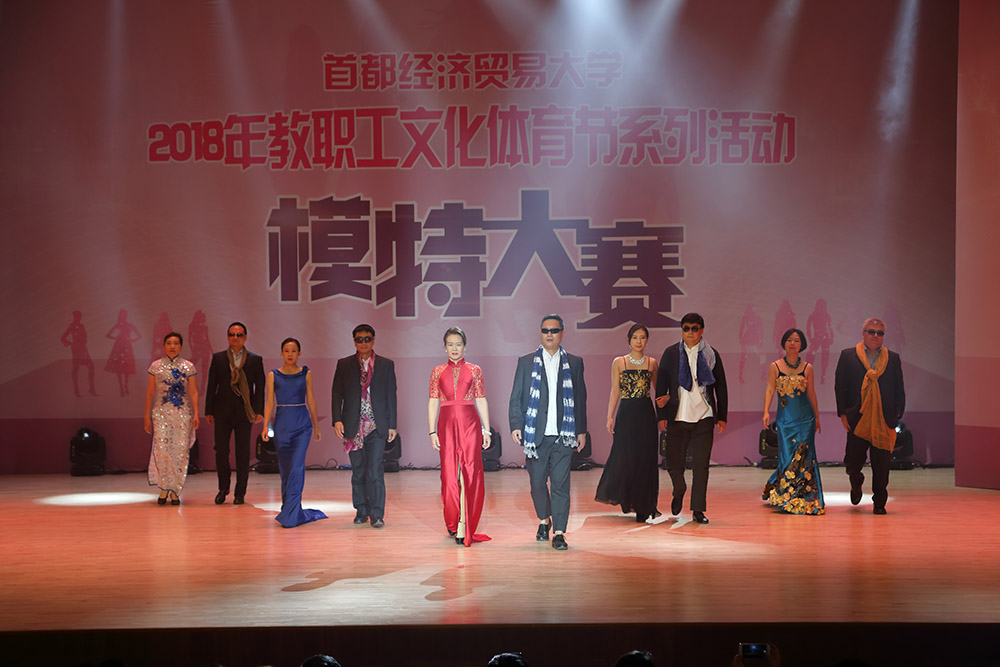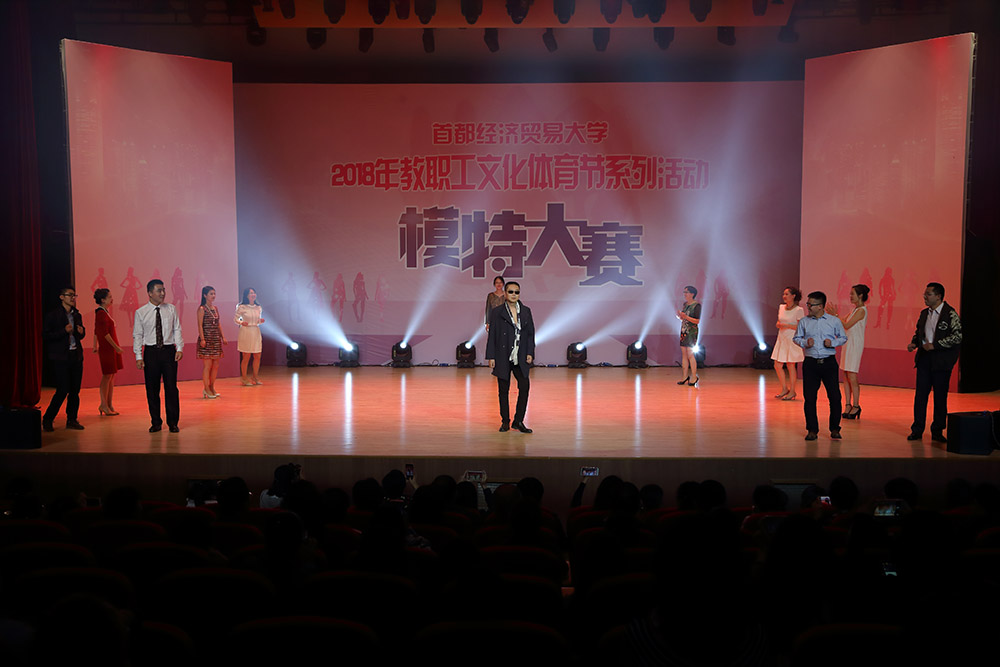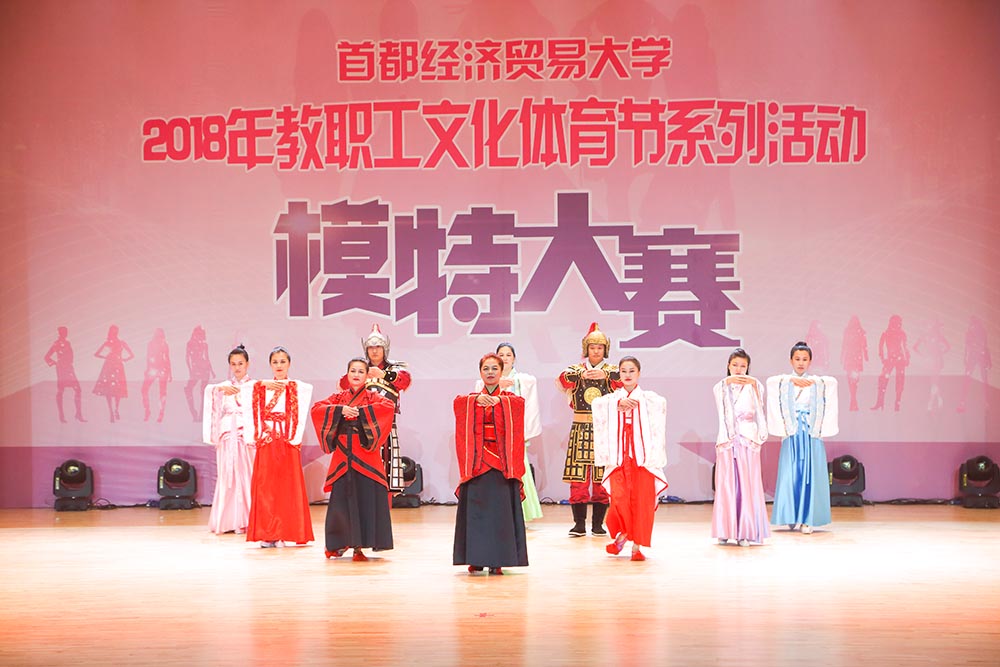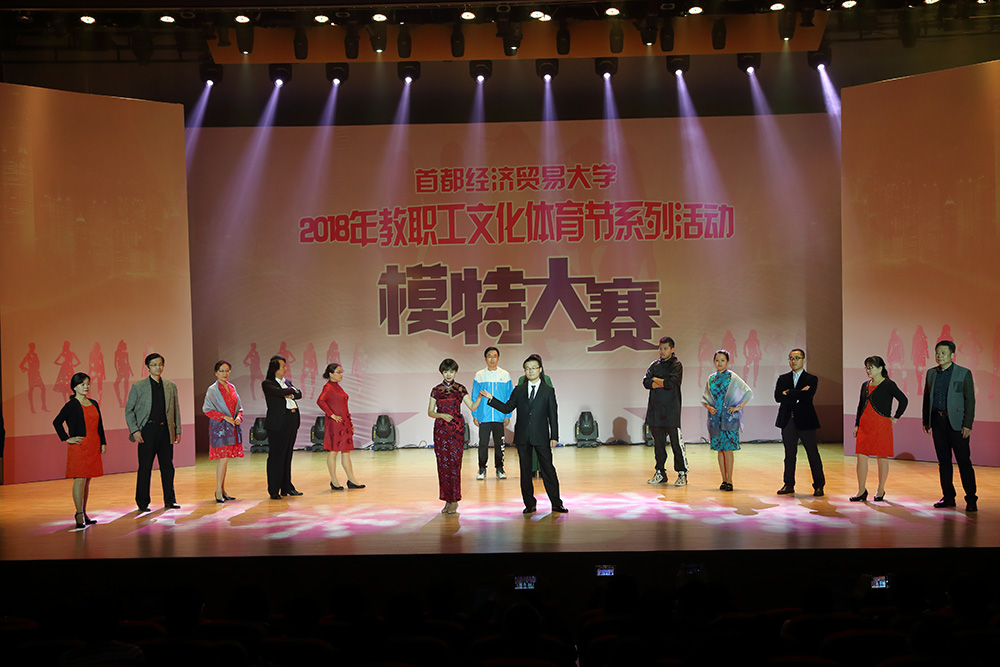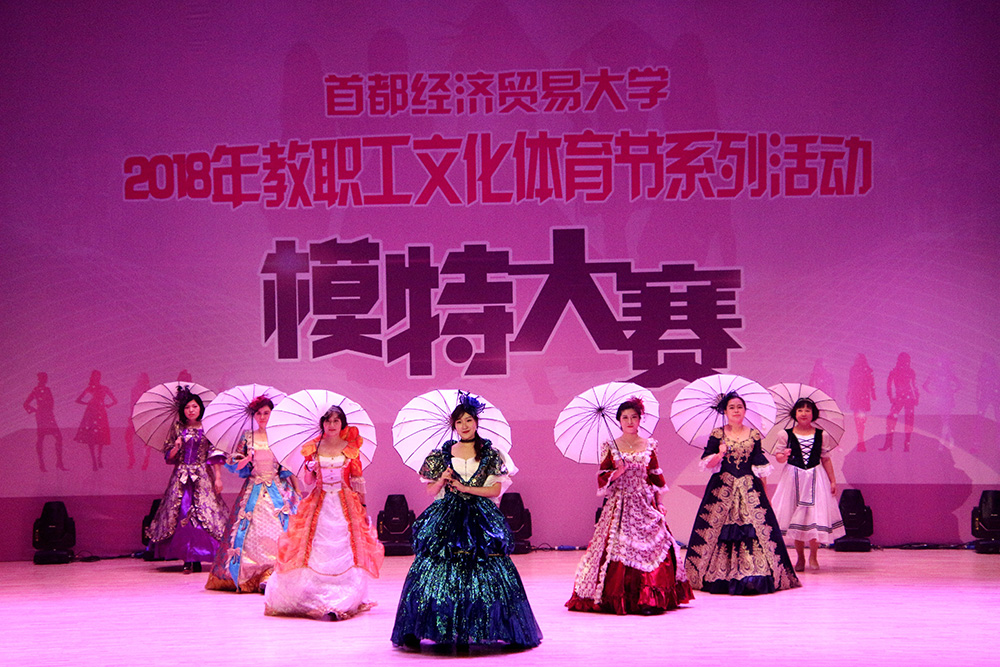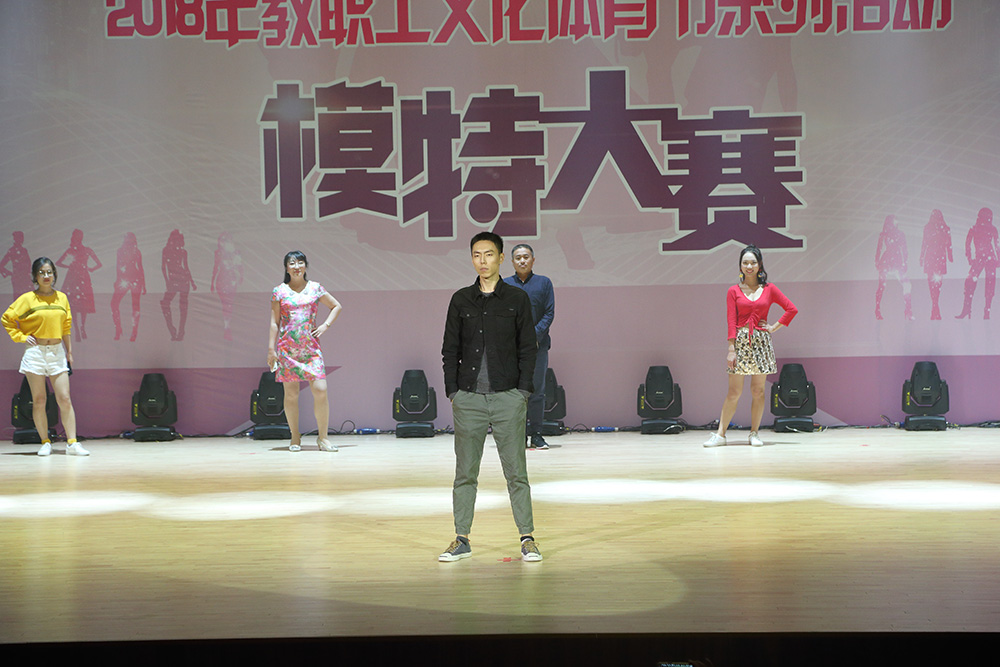 The school leaders presented awards to the winners.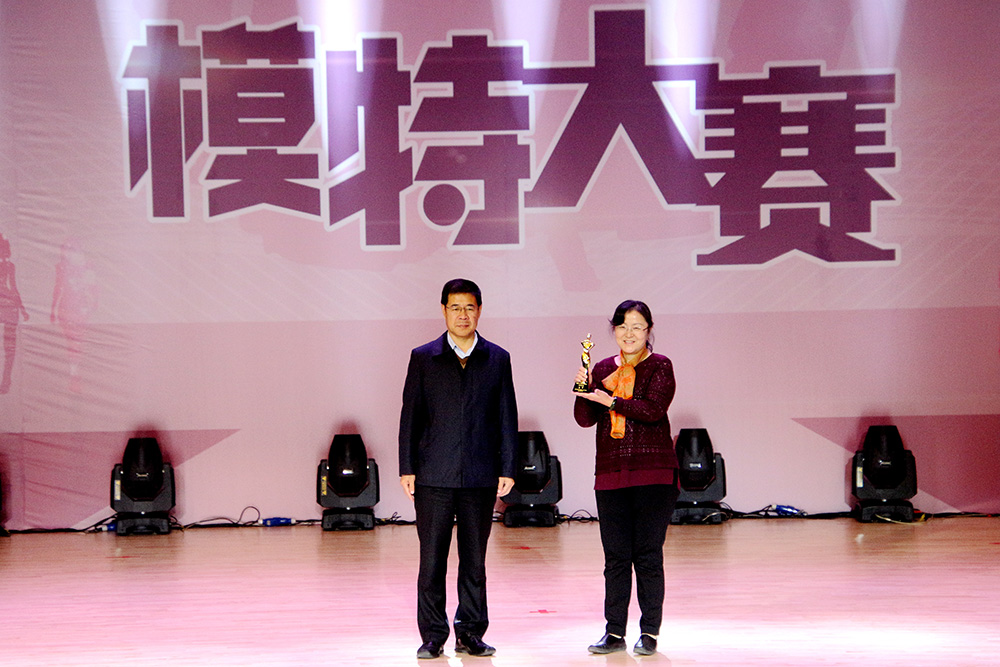 This competition enriched the faculty's spare time, and improved their artistic knowledge, bringing a visual feast to the teachers and students.