150-odd CUEB Students Attend "Fly Dream"Youth Concert
Author:Translated by Zhang Juan,Proofread by Li Bing
Editor:Wan Chenfang
Publish:2018-05-21
Size:TTT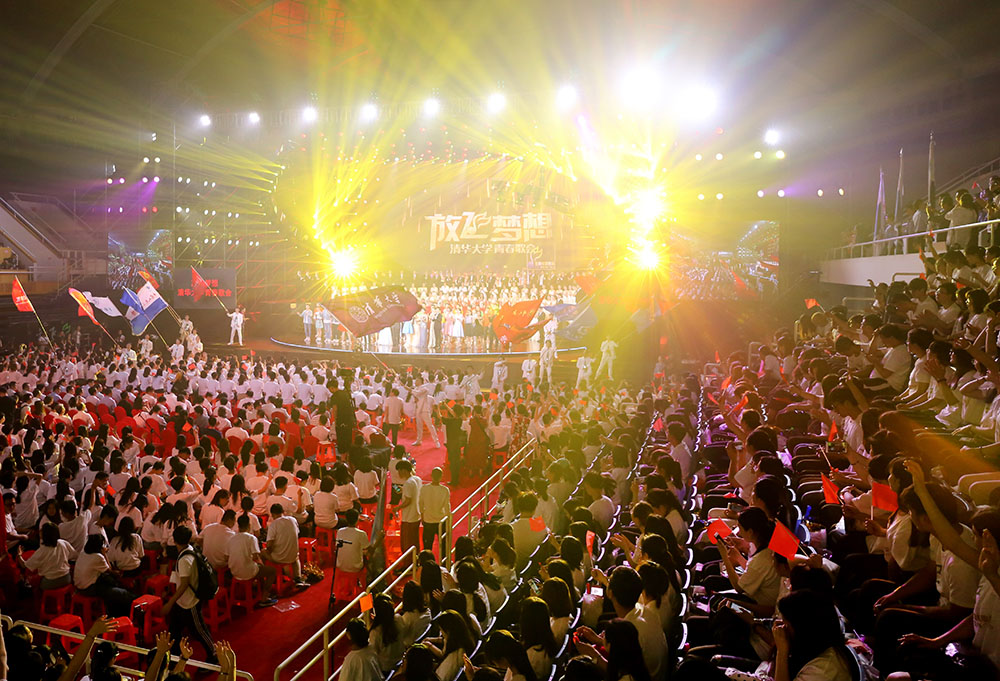 On May 13th, the "Fly Dream" youth concert was held in the Comprehensive Gymnasium of Tsinghua University. At the invitation of CETV, more than 150 students from CUEB, along with students from 16 universities in Beijing, including Tsinghua University, Peking University, Renmin University of China, Beijing Normal University etc., represented university students and sang in antiphonal style with a medley of songs. Eight original campus songs composed by undergraduates made their debut on this event, such as Voice of Future , No Fear , What You've Once Been, etc.
Bai Yansong and Sa Beining, hosts of CCTV, Gu Jianfen, the famous composer, Li Guyi and Yang Hongji, the well-known singers, Wang Dazhao, the beholder of the birth of the slogan "Rejuvenate China through Unity", and Wu Dajing, champion of the short-track speed skating men's 500 meters at Pyeongchang Winter Olympic Games, attended the concert to voice their own campus songs.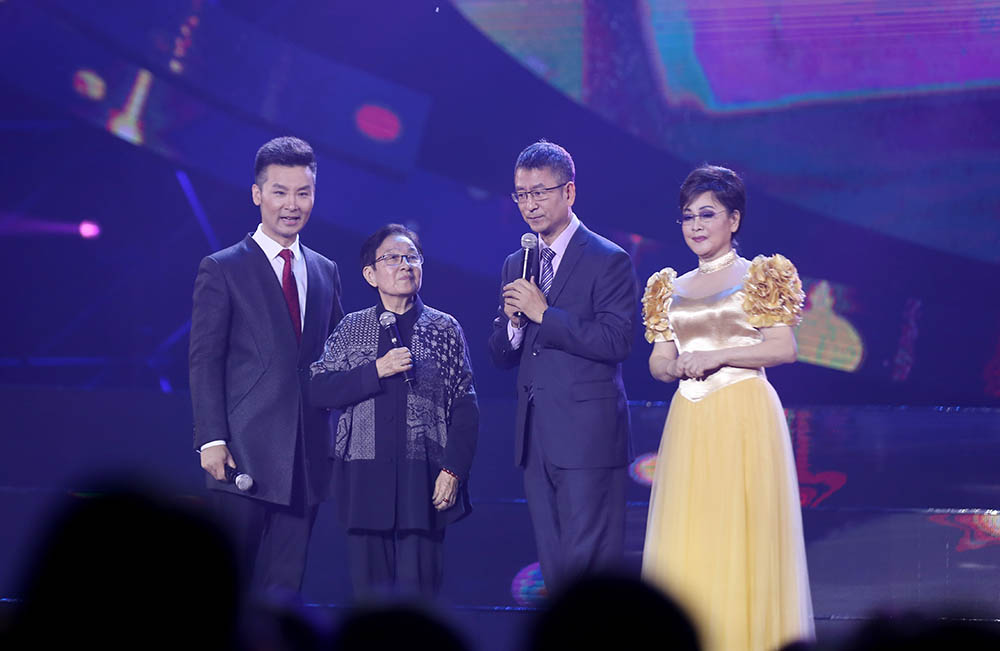 During the antiphonal chant, the CUEB chorus sang the university anthem Voyage , which reflects CUEB's rich campus culture. The student representative Song Yiping from CUEB, with a speech of "walk the talk", appealed to the undergraduates in the new era to pursue their dreams in the enabling environment.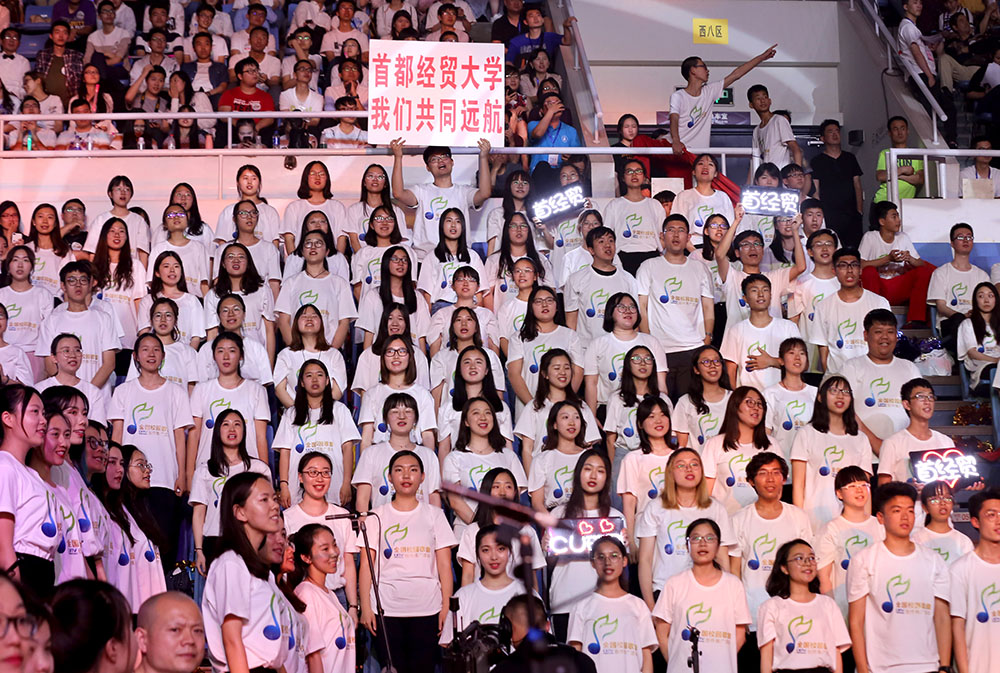 This event was reported on CCTV news and will be broadcast on CETV1 at 7:30, May 20th.