2018 Opening Ceremony for New Postgraduates
Author:Translated by Zhang Juan,Proofread by Li Bing
Editor:Wan Chenfang
Publish:2018-09-10
Size:TTT
The opening ceremony for new postgraduate students was held on September 5th. Feng Pei, Party Secretary of CUEB, Fu Zhifeng, President of CUEB, Ding Lihong, Wang Chuansheng and Yang Kaizhong, Vice Presidents of CUEB, Tang Xingan, Secretary of Discipline Inspection Committee, Xing Qi, member of Party standing Committee, and Director of United Front Work Division, leadership of all Schools, postgraduate tutor representatives and all new postgraduates attended the opening ceremony, which was presided over by Yang Kaizhong.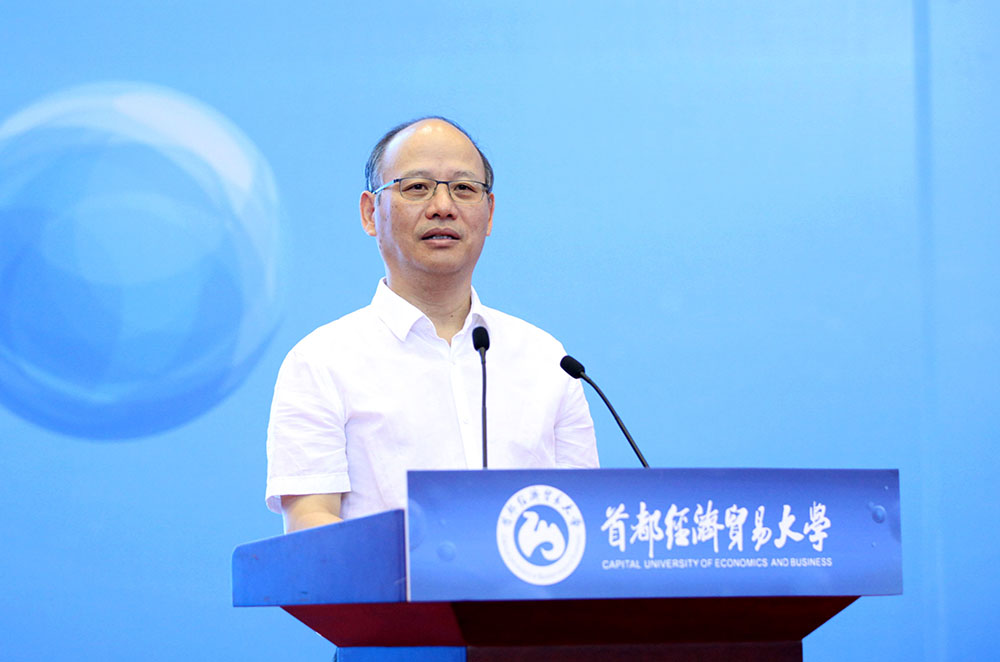 Starting with the solemn national anthem, on behalf of all students and faculty members, Fu Zhifeng extended welcome to the 1,396 new postgraduates, and suggested them dream big, work hard and keep fit. He hoped them would take advantage of CUEB resources, keep exercising, read more books and attend more activities, striving to be responsible and ambitious students with global vision.
After expressing warm welcome, Professor Mi Xinli from the School of Law encouraged the students to think in an objective way to enhance the ability of dialectical analysis and independent thinking.
On behalf of all CUEB postgraduates and members of Postgraduate Union, Zhu Zhiqi, President of CUEB Postgraduate Union, extended warm welcome to all the new postgraduates. He introduced the academic researches and other projects of CUEB, and called on them to build on the past achievements and open up a brighter future.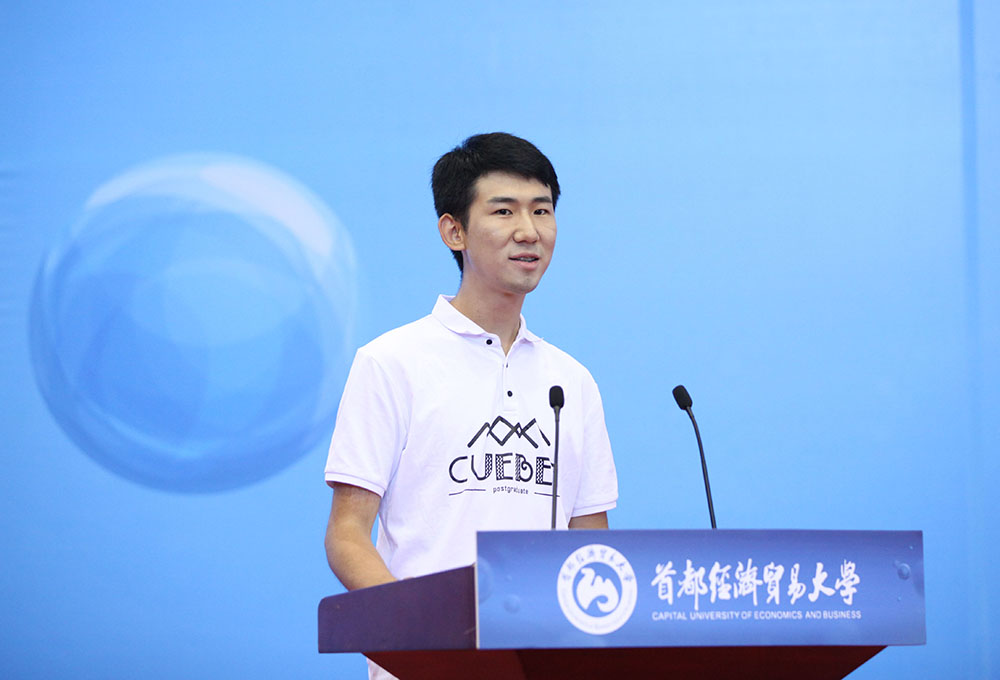 Xu Fang put on the CUEB university badge for Gao Jingnan, a new postgraduate from the School of Accounting. As a postgradaute, Gao said that she was more sure about her goals and would work hard to make contributions to the country. After leading the oath of all new postgraduates, she signed on the oath card.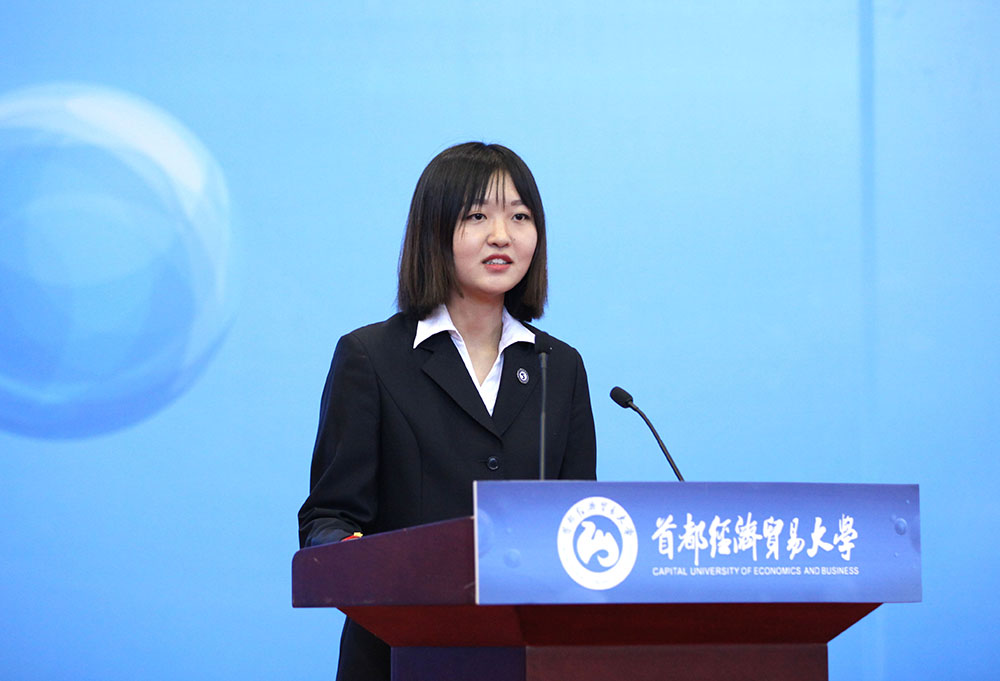 In the end, the opening ceremony closed with the beautiful melody of the university anthem Voyage.