Military Training of 2018 CUEB Undergraduates Kicks Off
Author:Translated by Zhang Juan,Proofread by Li Bing
Editor:Wan Chenfang
Publish:2018-09-17
Size:TTT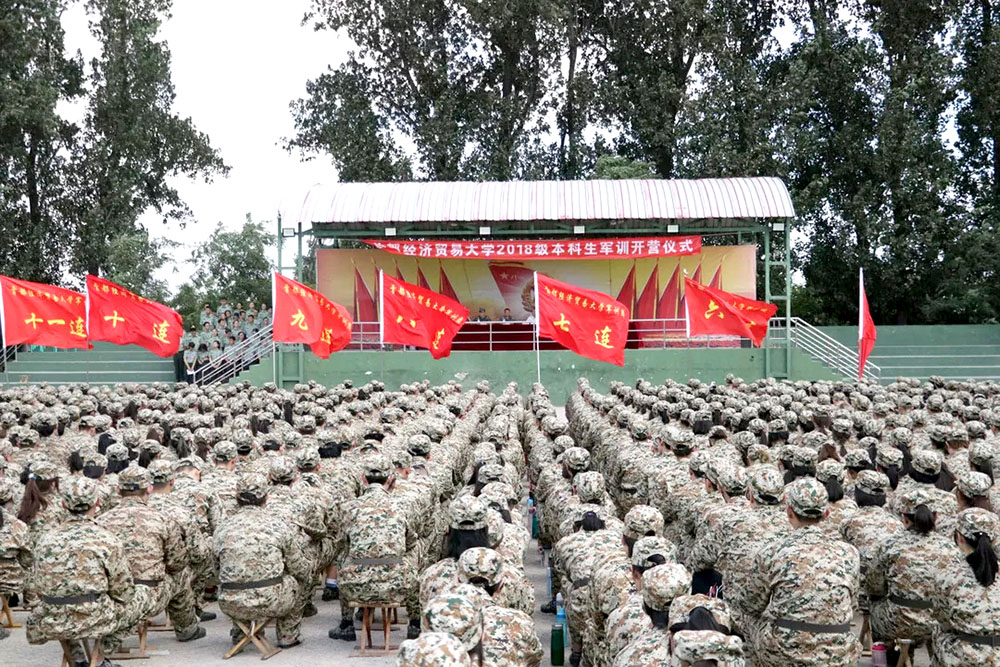 On September 7th, the military training of 2018 CUEB undergraduates kicked off at Beijing Shenghua military training base. Feng Pei, Party Secretary of CUEB, Wen Jun, Executive Director of the Base, all the leading teachers and 2,323 CUEB new undergraduates attended the opening ceremony.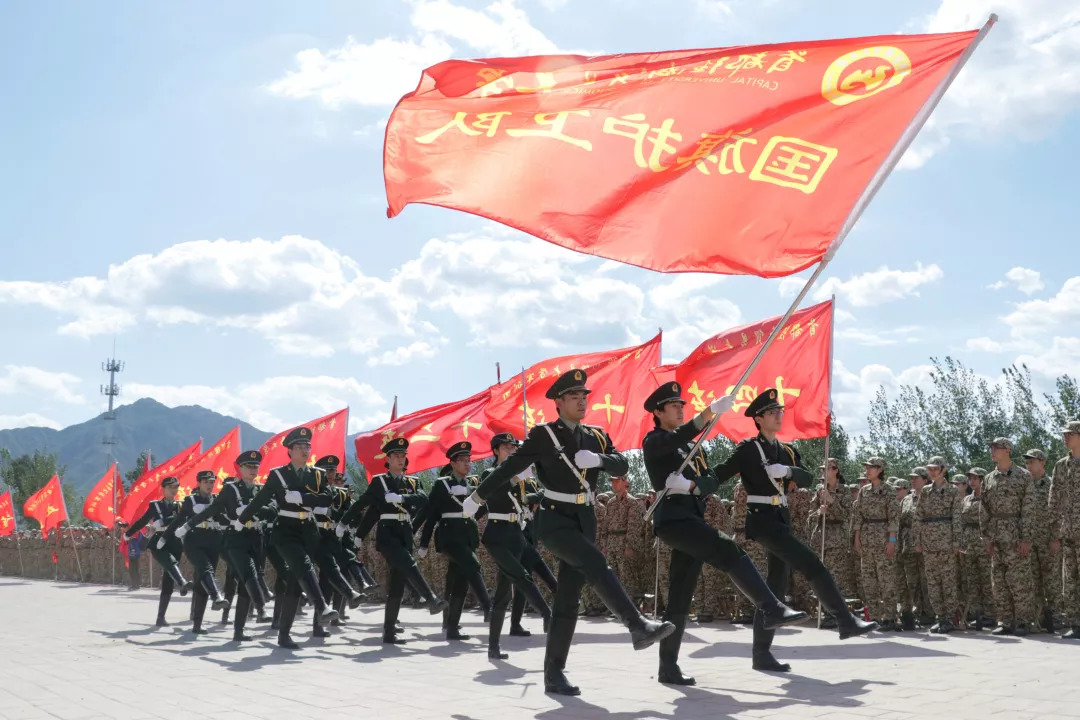 Ma Li, Director of the Office of Student Affairs and Head of the Armed Force Department, declared the opening of military training camp on the ceremony. On behalf of CUEB, Feng Pei conferred the military training flag to the training instructors.
Feng Pei noted that participating in military training is the basic form for university students to fulfill their duty of serving the army, and receive national defense education. It is also an important means for our nation and army to train and reserve back-up personnel, and strengthen national defense forces, as well as an important measure for universities to comprehensively promote well-rounded education, and improve the competency of students.
Feng Pei said 13 CUEB students will join the army this year, and more than 20 CUEB students are serving the army in different positions to make contributions to China. He hoped the students would learn from the instructors and role models around them, cultivate patriotism thinking, develop team spirit, and foster collective sense, making contributions to China and writing a splendid chapter in their youth time.
Yang Haoyu, a new undergraduate from the School of Economics, spoke on behalf of all new undergraduates.
The military training will last till September 20th, during which military skills and military theory will be learned with various educational, recreational and sports activities.