Closing Ceremony of Military Training for 2018 CUEB New Undergraduates
Author:Translated by Zhang Juan,Proofread by Li Bing
Editor:Wan Chenfang
Publish:2018-09-25
Size:TTT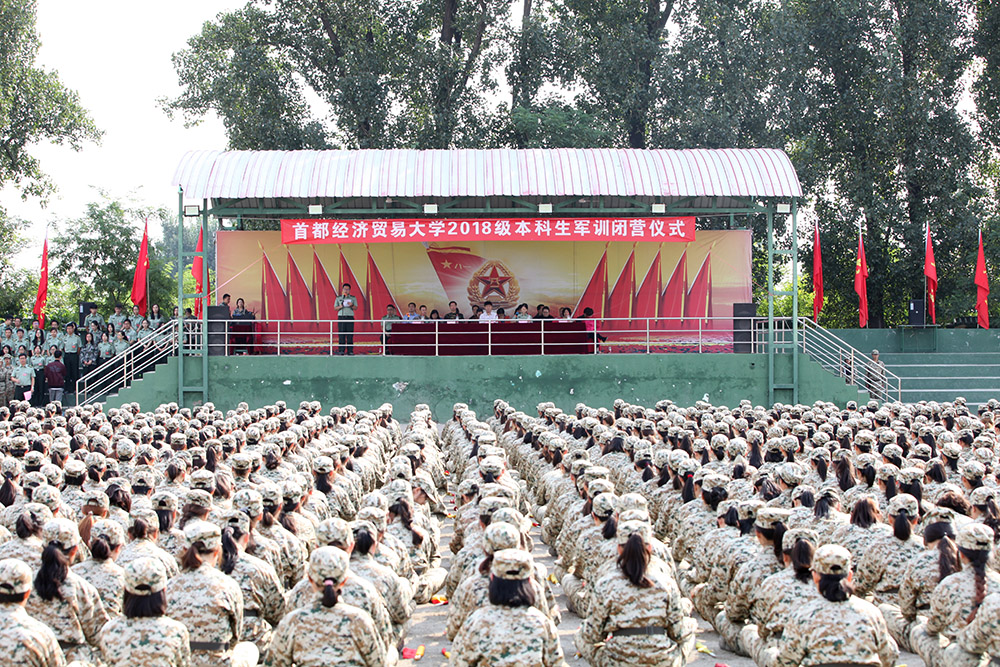 On September 20th, the performance and closing ceremony of military training of the 2018 CUEB new undergraduates was held at Shenghua military training base. Fu Zhifeng, President of CUEB, and Zhang Bing, Consultant of the Sport and Art Department of Beijing Municipal Education Commission, attended the ceremony. Ma Li, Director of the Office of Student Affairs and Head of the Armed Force Department, presided over the ceremony.
At 9 a.m., the ceremony started with the rising five-starred red flag and sonorous national anthem.
On the march-past, the formation that consists of 14 companies strode to the podium. The students' perfectly uniform movement, stern look and resonant slogans showed their overwhelming spirit and determination to guard the country. This impressive performance, which is attributable to the hard work of the military instructors and the striving of the students, represented the training success and positive attitudes of CUEB new undergraduates.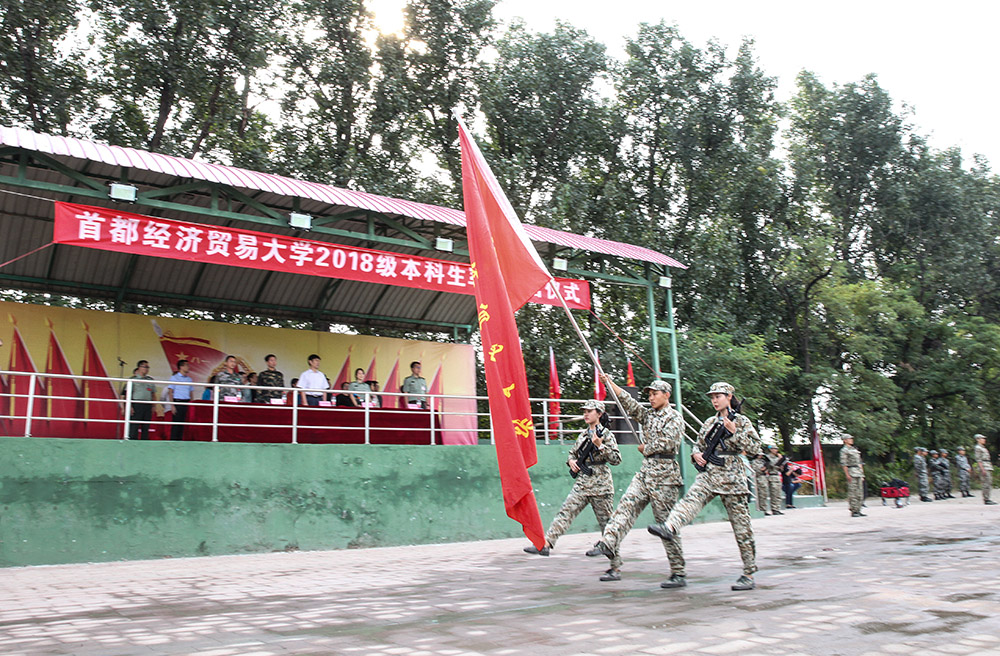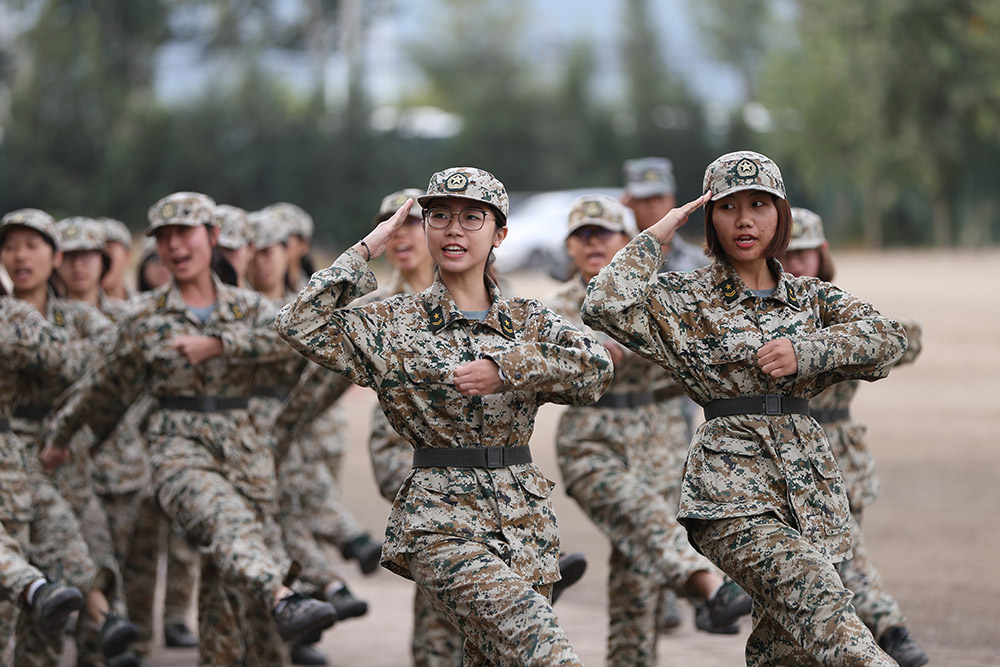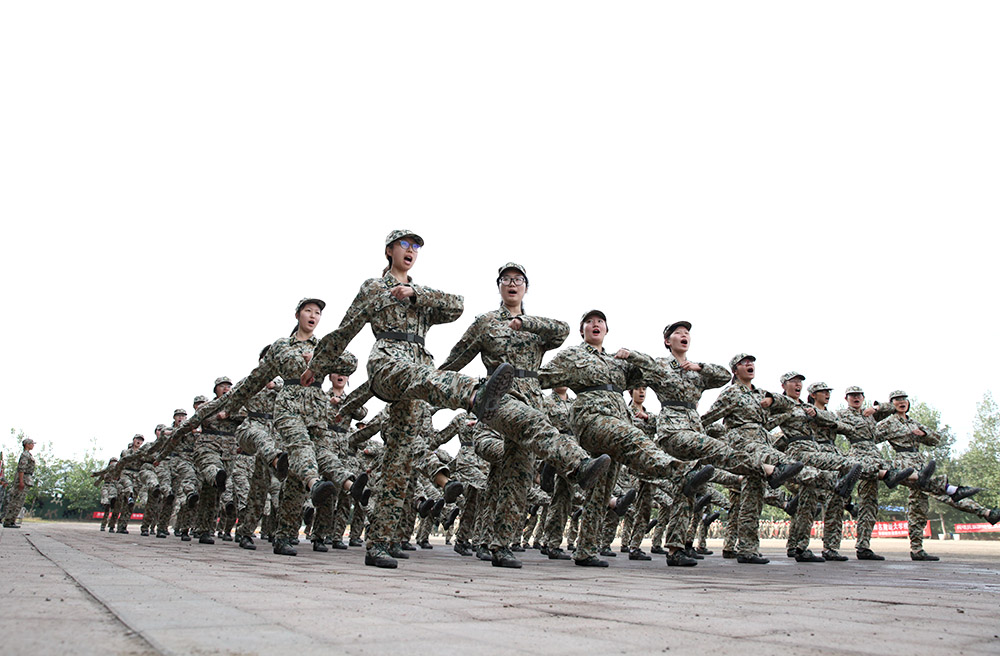 After the march-past, the military performances of formations, including male arrest boxing, female self-defense, navy semaphore and anti-riot drill, showed their unique characteristics and high military competency.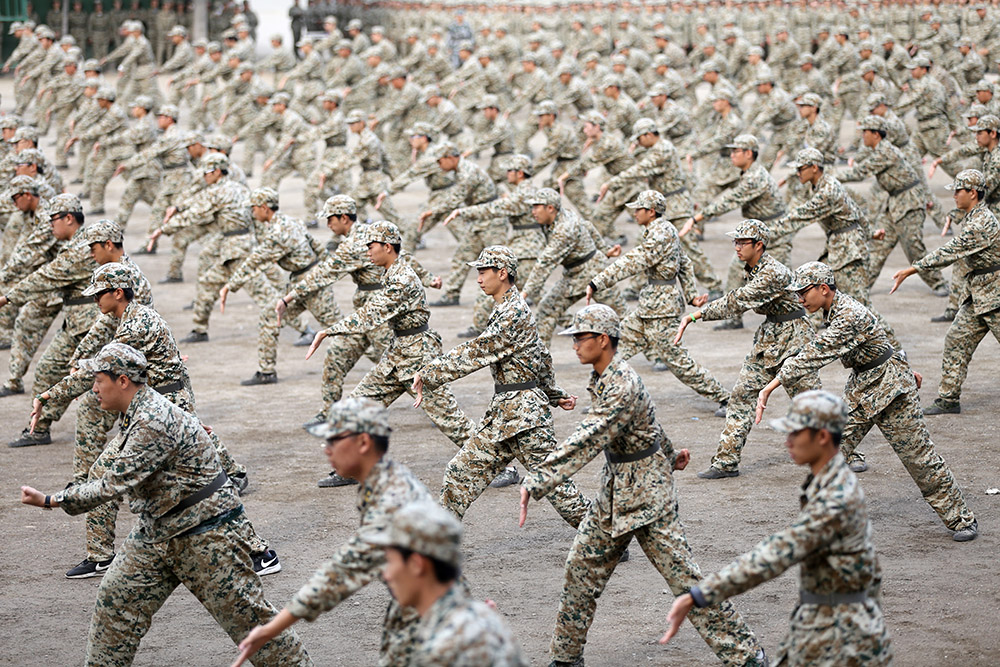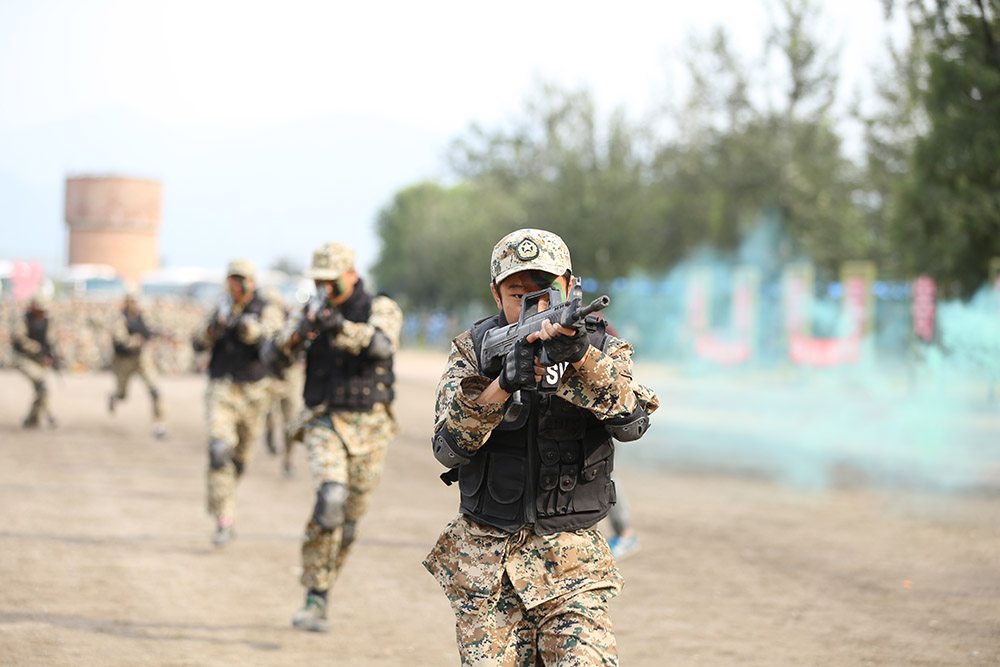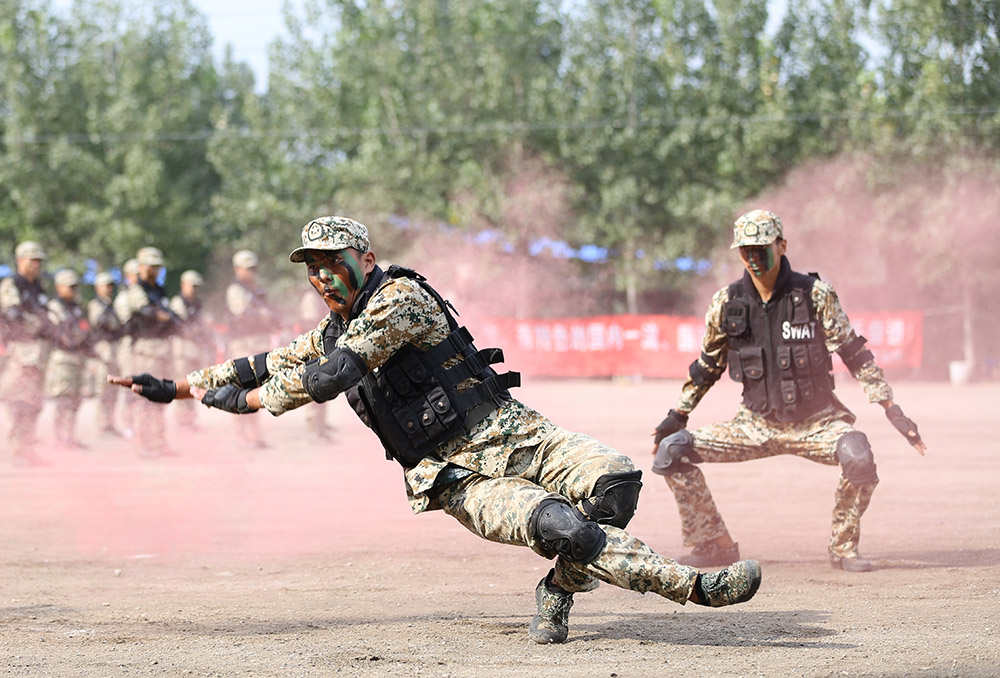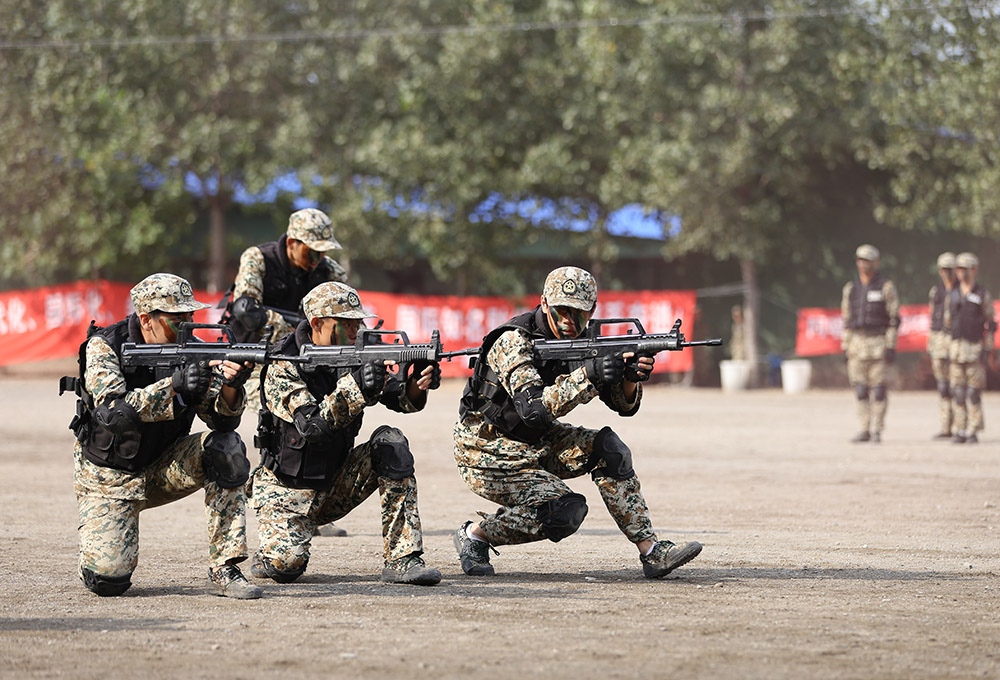 Feng Junpeng, Political Commissar of the military training camp, made closing remarks. Wen Jun, Executive Director of the military training base and the Colonel of the camp, read the awarding decision, and leaders issued Certificates of Honor to the awarded students.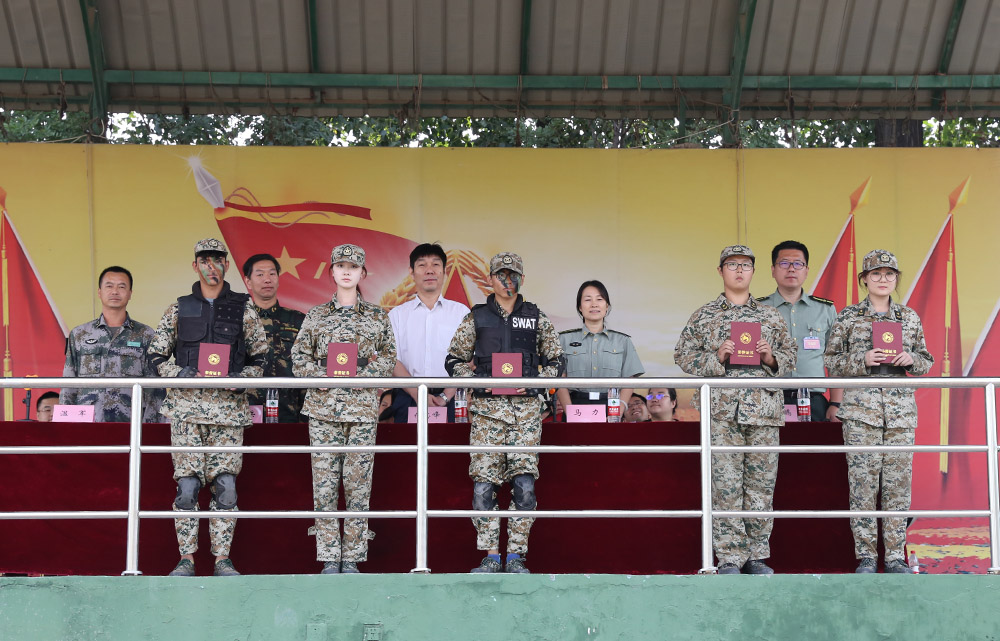 On behalf of CUEB, President Fu Zhifeng presented a banner to Shenghua military training base to express gratitude for their hard work.
In the end, all the new undergraduates bade farewell to the base, and went back to the university where they would learn military theories and open a new chapter of their life.