MBA Students, Teachers of Griffith University Visit CUEB for a Study Tour
Author:Translated by Meng SH,Proofread by Li Bing
Editor:Wan Chenfang
Publish:2018-09-25
Size:TTT
From September 10th to September 14th, at the invitation of MBA Education Center of College of Business Administration (CBA), a delegation of 19 people from Australia Griffith University (GU) including Prof. Christopher Fleming, Director of MBA Center, and GU students visited CUEB for a study tour. This tour, sponsored by the MBA Center of CBA, was a five-day journey including two English academic lectures, four company visits and a series of culture experiences activities.
On the morning of September 10th, the MBA tour group arrived at CUEB. Liu Xuexin, Dean of CBA, Huang Liwei, Deputy Director of the Office of International Cooperation and Exchanges, Xu Wei, Deputy Dean of CBA and Director of MBA Education Center, Wang Kai, Director of the Center of International Exchanges, and Cheng Cheng, Director of the Department of International Affairs, met with the guests in Boyuan Building and attended the welcome & opening ceremony of MBA tour group.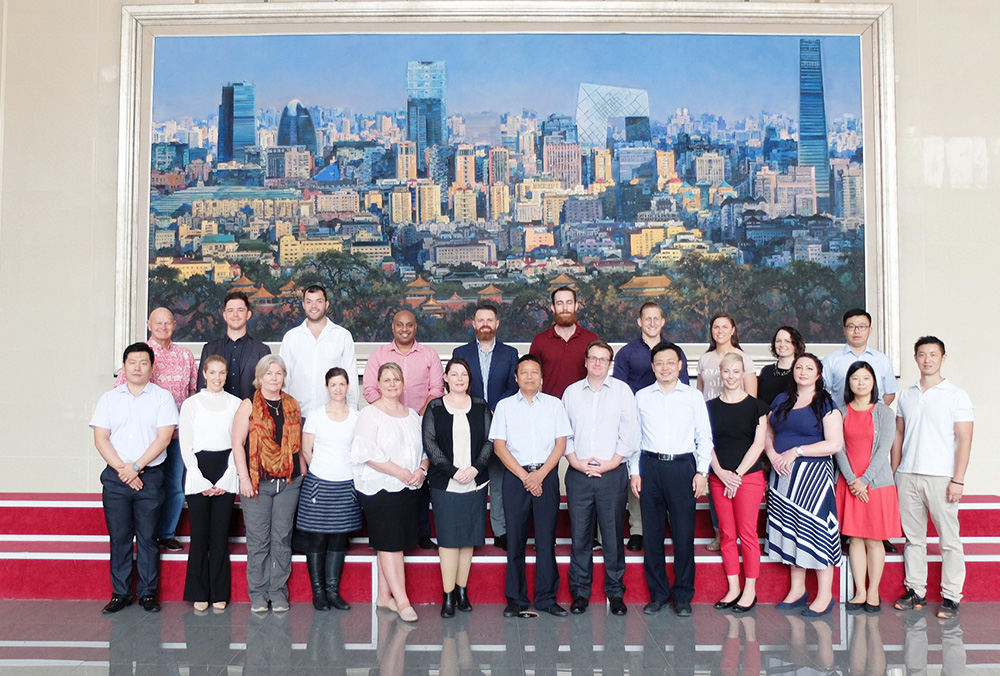 On the welcome ceremony, Huang Liwei welcomed the MBA delegation of GU, and introduced the achievements between the two universities in international exchanges and cooperation. He hoped that this visit would further the exchange between the students in GU and CUEB, and help the MBA tour group have a deeper understanding of Chinese enterprises. In addition, he wished this visit a great success.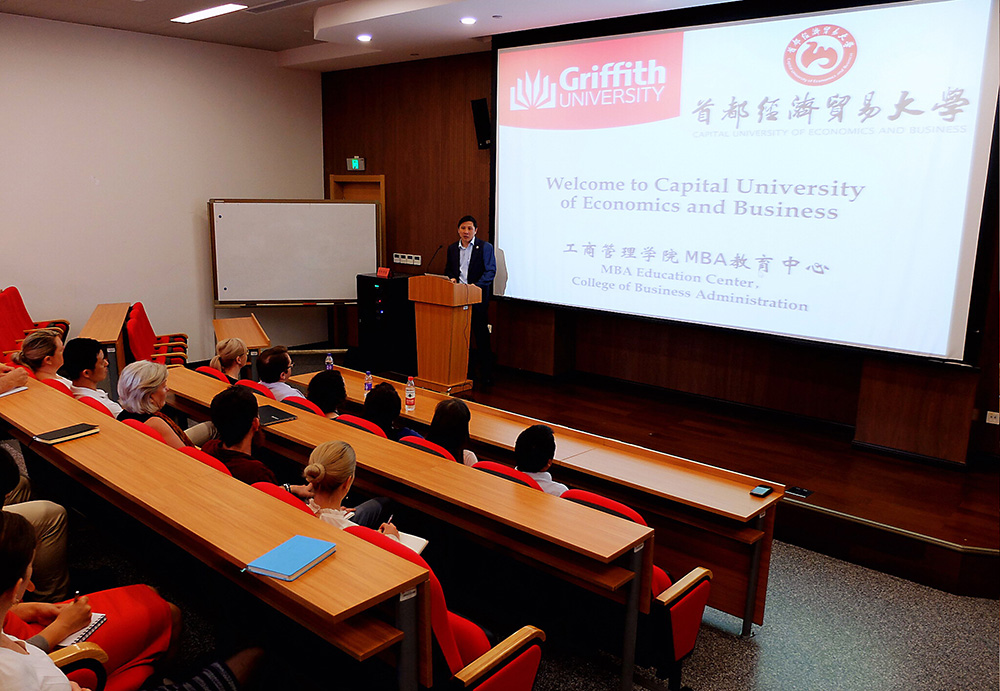 In his speech, Liu Xuexin reviewed the MBA cooperation between the two universities. Since GU and CUEB signed a memorandum of understanding on September 23rd, 2012, the two universities have established multilevel and in-depth cooperation. MBA Education Center of CBA has sent out MBA students to exchange at GU, visited Australian well-known enterprises, and shared learning experience with Australian businessmen for three consecutive years, and students have gained a lot from all these activities. Liu hoped that the two universities would promote the nurturing of high-level talents in the business field to achieve mutual benefit and win-win results.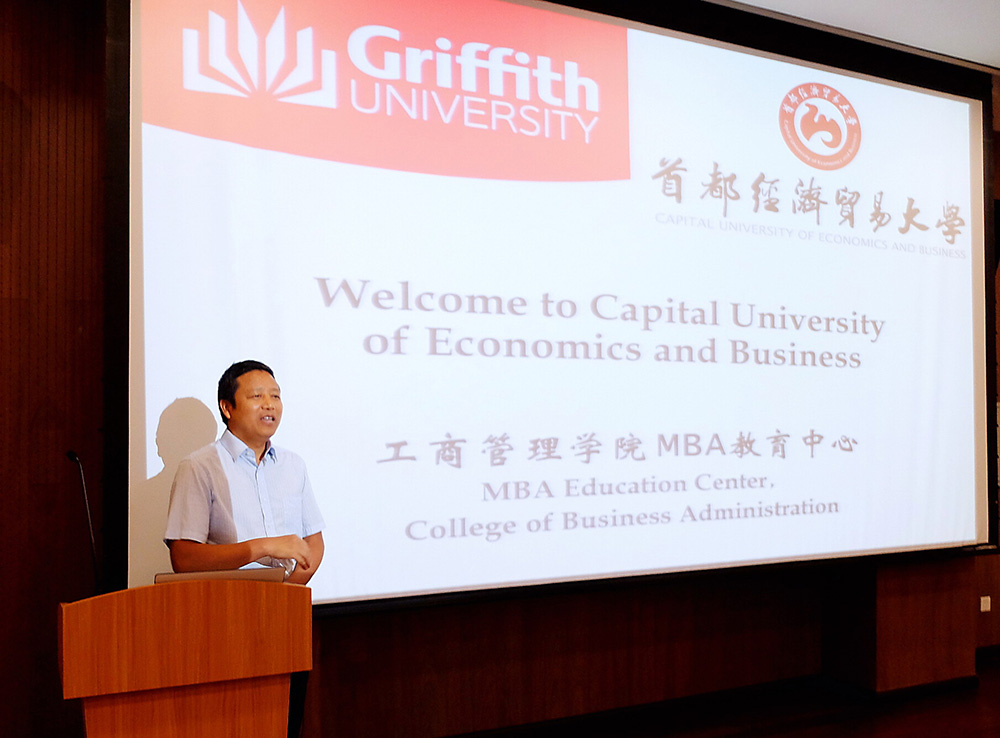 In the five-day journey, the MBA tour group of GU visited Hanergy, Beijing Strong Biotechnologies,Inc., Beijing Cultural Investment Development Group Co., Ltd. and Beijing Research Institute of Huawei. The MBA tour group had a deeper understanding of China's energy, biological medicine, culture investment and intelligent terminal. In-depth exchanges and discussions were held with Chinese corporate executives on issues such as marketing models and product applications of Chinese companies, China's healthcare system reform, China's marketing channel management and overseas marketing strategies. The tour group were amazed at the changes in consumers, enterprises, cities and the world that was brought by China's rapid development, and also felt China's long history, the profound culture and the rapid development.