7th International Forum on New Development of Valuation Kicks Off in CUEB
Author:Translated by Chen Shuyi,Proofread by Li Bing
Editor:Yang Jun
Publish:2017-12-11
Size:TTT
The 7th International Forum on New Development of Valuation (hereinafter referred to as
"
the forum
"
) kicked off in CUEB Zhuoyu Hallon December 3rd. With support of
the
China Appraisal Society (CAS),the forum was co-organized by CUEB, American Society of Appraisal (ASA), Enterprise Value Research Center of Zhongnan University of Economics and Law, Valuation Research Center of Xiamen University, International Association of Consultants, Valuators and Analysts (IACVA). Over 300 people including guests from the US, Russia and Japan etc., leaders, experts and scholars in Chinese assets appraisal attended the forum.
The opening was honored by the presence of Yang Kaizhong, CUEB Vice President, Zhang Guochun, CAS Secretary General, Wang Chengjun, Co-Chair of ASA in China and Liu Dengqing, CEO of China Enterprise Appraisals ConsultationCo., Ltd.(CEA). They addressed the opening and Yao Dongxu, Dean of CUEB School of Public Finance and Taxation, presided over it.
Zhang Guochun, Paul A. Bauman, Chairman of Bauman Moreau, Lopatnikov Alexander,President of InternationalCommittee of the Valuation of Plant,Machinery andEquipment and Wang Haisu, ZUEL Professor, delivered keynote speeches.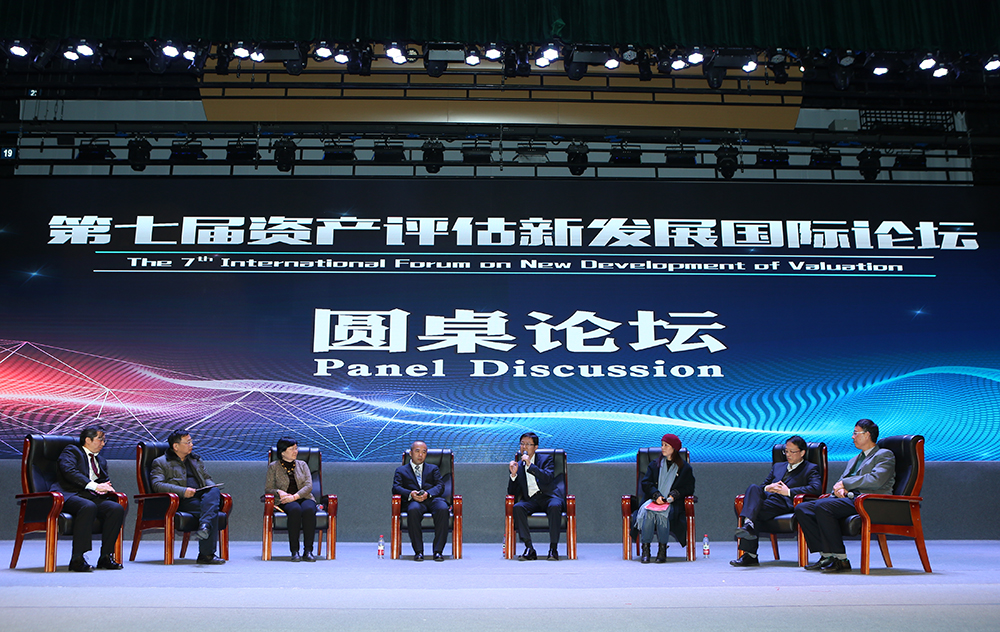 Parallel forums with different themes were held in Zhuoyu Hall and the 3rd Lecture Hall, Boyuan Building.
Since its success in 2011, the forum has served as a high-end platform for experts and scholars both at home and abroad to communicate and cooperate. Revolving around the opportunities and challenges created by Chinese assets appraisal development in the new era, the 7th forum invited experts and scholars and the fruits of their discussion promised benefits for Chinese assets appraisal development and international exchanges. Some 30 papers collected in the forum were expected to be published after the forum. The forum was patronized by China Enterprise Appraisals ConsultationCo., Ltd.