Undergraduate Freshmen Opening Ceremony Kicks Off
Author:Translated by Wang Qi,Proofread by Li Bing
Editor:Wan Chenfang
Publish:2018-09-10
Size:TTT
On the morning of September 5th, undergraduate freshmen opening ceremony was held at the gymnasium of CUEB. Feng Pei, Party Committee Secretary of CUEB, Fu Zhifeng, President of CUEB, Xu Fang, Deputy Secretary of Party Committee, Ding Lihong and Yang Kaizhong, Vice Presidents of CUEB, Tang Xing'an, Discipline Committee Secretary, and Deans of various Schools, Party Committee (Party Branch) Secretaries, Deputy Secretaries, Counselors and head teachers attended the ceremony. Wang Chuansheng, Vice President of CUEB, presided over the ceremony.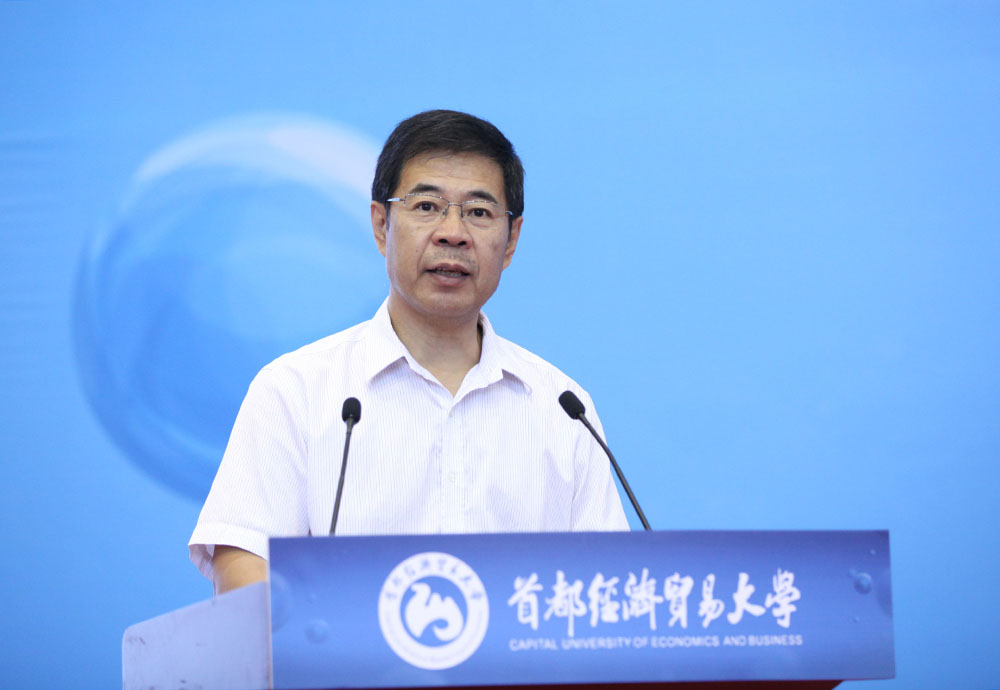 The ceremony kicked off in the chorus of national anthem with all the participants.
In the warm applause, President Fu Zhifeng delivered a speech. On behalf of all the staff and students in CUEB, Fu firstly expressed warm welcome to the new students. He said that the proportion of students born after 2000 among the 2018 freshmen has reached 75%, and the freshmen have injected new vitality into the university.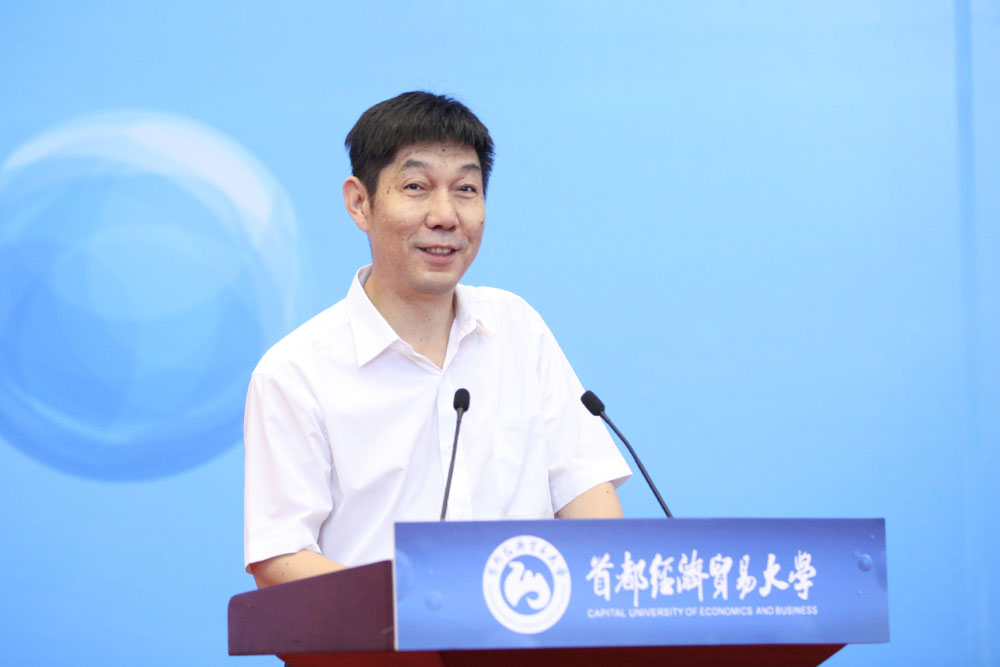 Fu Zhifeng said that university was different from high school, because it required more independent study. He hoped that the students would be down-to-earth, well-prepared for university life, and diligent to create a youthful plot with no regrets in university, hoping to truly realize the "Center-debuting" later in graduation.
Fu Zhifeng finally wished the students would have a wonderful university journey in CUEB, and then have a life without regrets in the future.
Prof. Yin Zhichao, Dean of the School of Finance, on behalf of all the teachers, made a welcome speech. He introduced the origin of the buildings' names in CUEB which embodied CUEB's expectations for its students.
On behalf of all the undergraduates, Wu Shangheng, student of the International School of Economics and Management, delivered a speech. He suggested that freshmen should bravely try new things, constantly explore their interests, and have the responsibility of being a student in a finance and economics university. While studying hard, they should actively contribute to the development of university and national economic construction.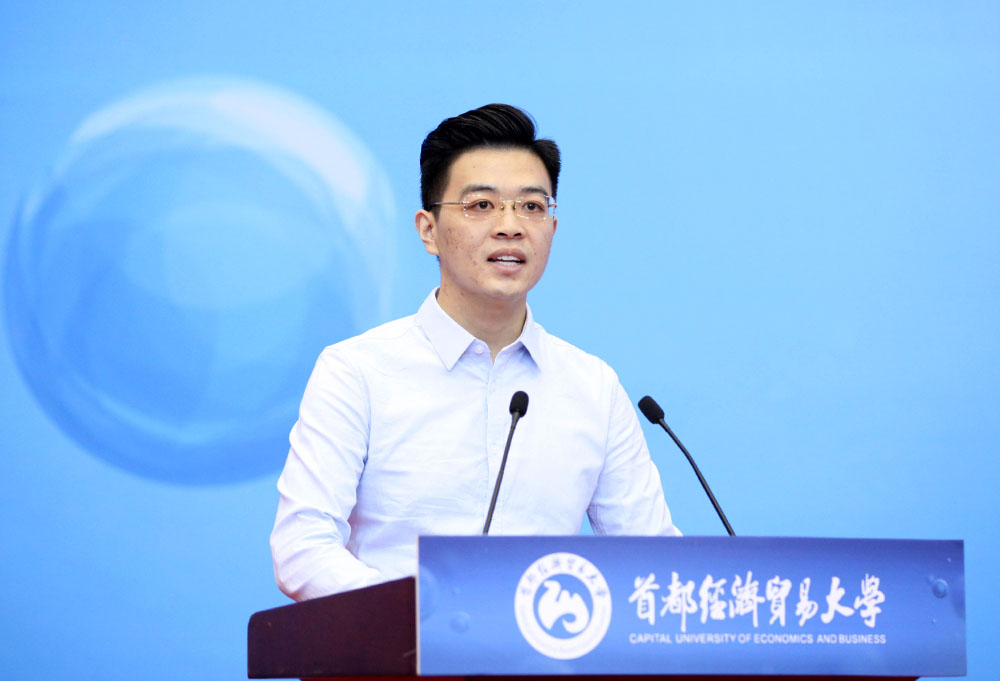 On behalf of all the freshmen, Zhu Runying, student of the School of Accounting made a speech. She shared her own stories with CUEB. She said that the 2018 freshmen were the "millennials" at their best time. As the new students of CUEB, they would follow the examples of outstanding alumuni and strive to realize their dreams.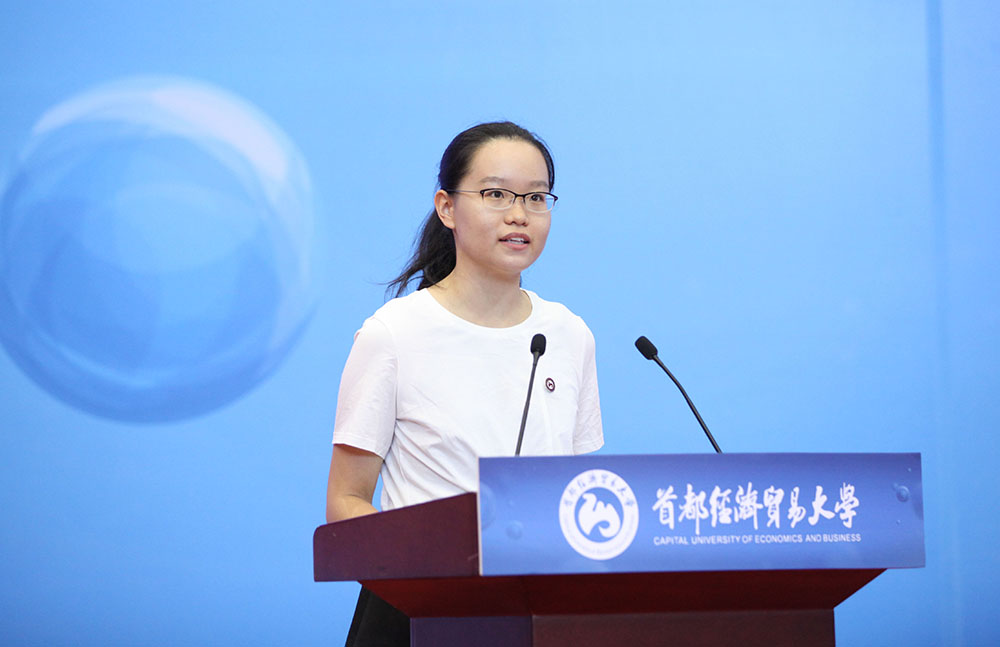 Facing the university flag, all the freshmen made a solemn oath and Feng Pei, on behalf of the university, accepted the long banner with signatures of all new students.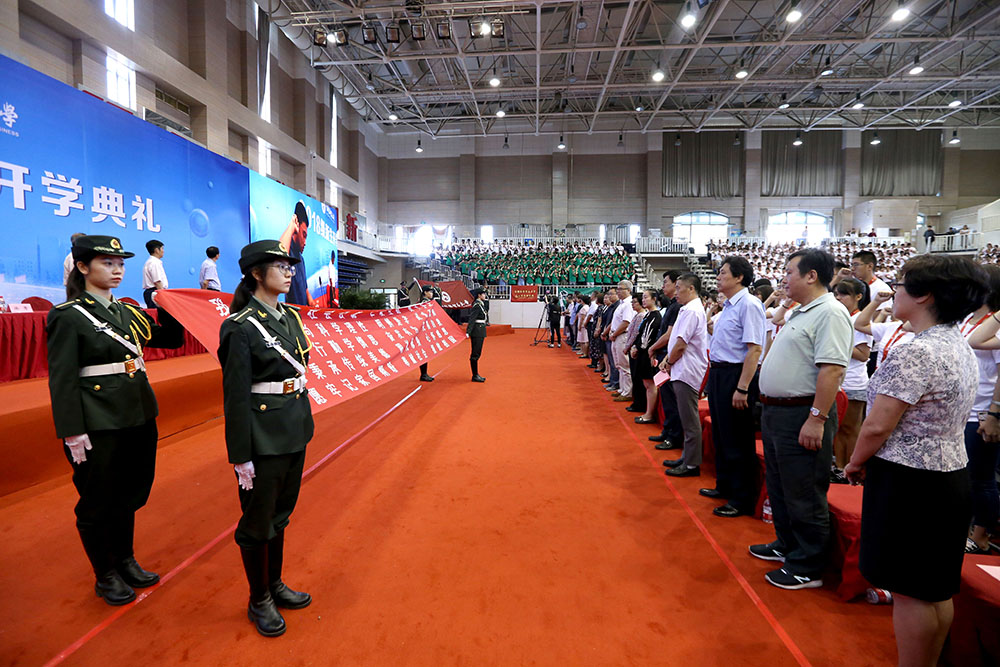 Later, the leaders presented seven gifts of red, orange, yellow, green, blue, indigo and purple for the freshmen, and hoped that the freshmen would appreciate the fun of learning in the classroom and constantly seeking truth in practice, building a strong physique to live a colorful life in CUEB.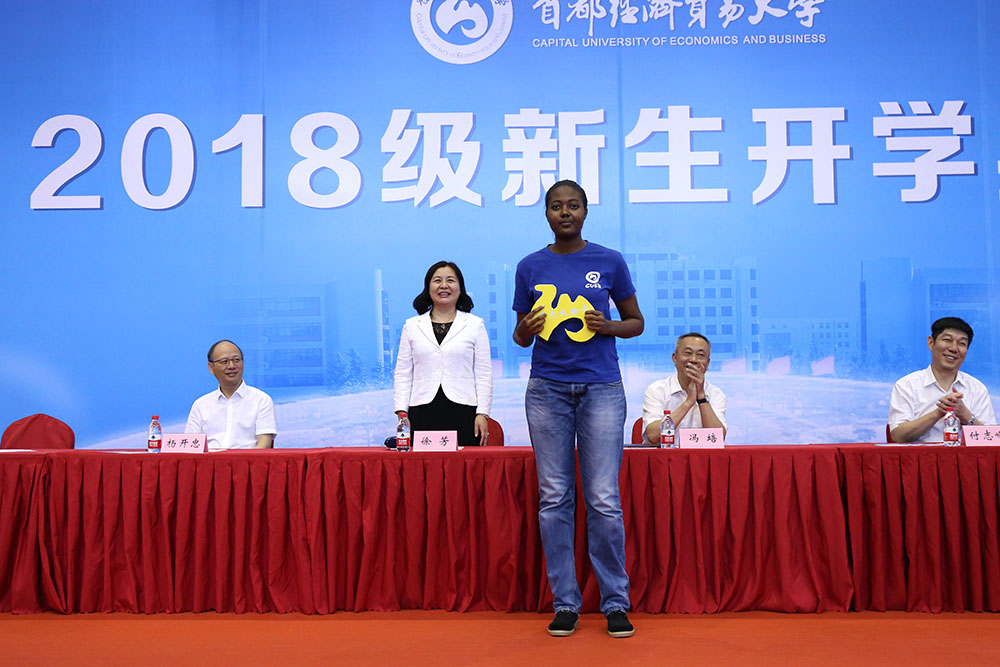 The opening ceremony drew to a successful end in the chorus of school anthem of all the teachers and students.