Deputy Party Secretary Sun Shanxue Leads Delegation to 4 British and Irish Universities
Author:Translated by Liang Jue,Proofread by Li Bing
Editor:Yang Jun
Publish:2017-07-10
Size:TTT
From June 18th to 25th, a CUEB delegation led by Deputy Party Secretary Sun Shanxue visited Britain and Ireland. The trip is made to further collaboration with high-level European universities in international student education, academic exchanges, joint research, etc.
The delegation visited the University of Southampton as the first stop. The Pro Vice-Chancellor Prof. Peter Smith, extended warm welcome to the delegation. Sun Shanxue said that the two sides established inter-university cooperation in 2014, many professors of the University had visited CUEB several times for academic exchanges. The two sides established undergraduate exchanges and a double-degree cooperation program for postgraduates in human resources, yielding fruitful results in the discipline of Labor Economics. CUEB looks forward to further cooperation in Finance, Economics, Business Administration, to upgrade and extend cooperation. After the talks, delegation member Feng Xiliang, Dean of School of Labor Economics, attended Humanities Society and Mathematics Academic Symposium hosted by the university, and reported on the theme of China 's urban pension services development.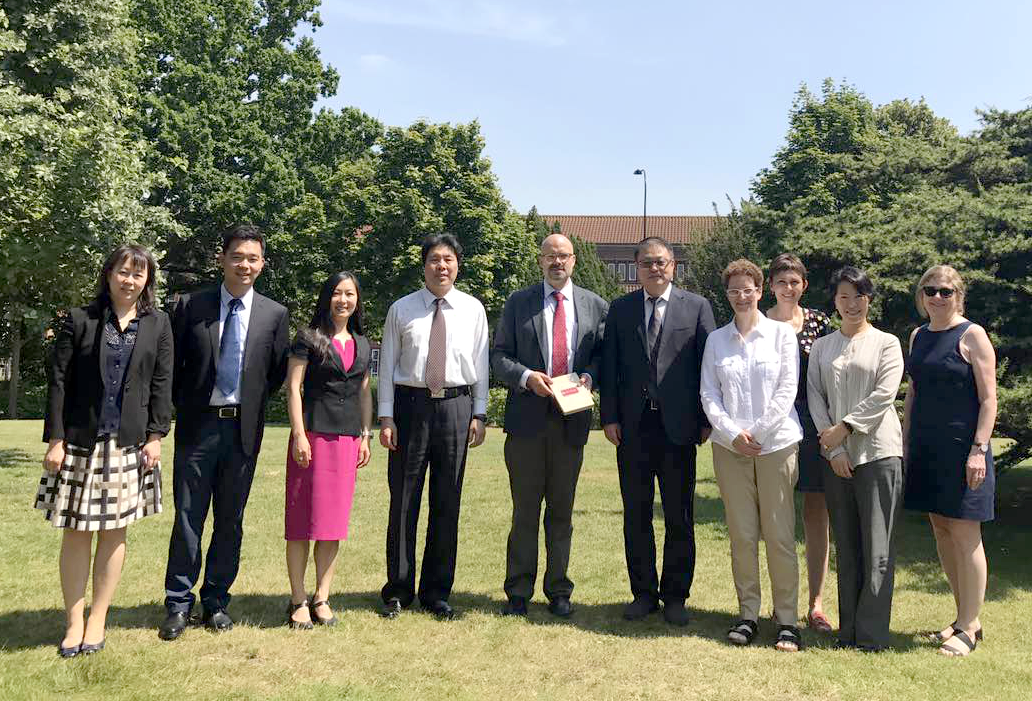 Afterwards, the delegation visited the University of Westminster. On behalf of CUEB, Sun Shanxue signed a MoU with Pro Vice-Chancellor and Dean Prof. Malcolm Kirkup. The two sides formally established inter-university cooperation. Sun Shanxue invited the students who minored in Business Chinese of Westminster Business School to exchange in Beijing, as well as take selective courses in English. During the meeting, the two sides formally signed inter-university exchange program agreement, which is open to all students of CUEB.


University of Westminster
In Ireland, the delegation visited Dublin City University. Vice President Prof. Eithne Guilfoyle, COO Dr. Declan Raftery, and Executive Dean Prof. Anne Sinnott attended the meeting. On behalf of CUEB, Sun Shanxue renewed a MoU with Dublin City University, and signed a student exchange program with DCU Business School.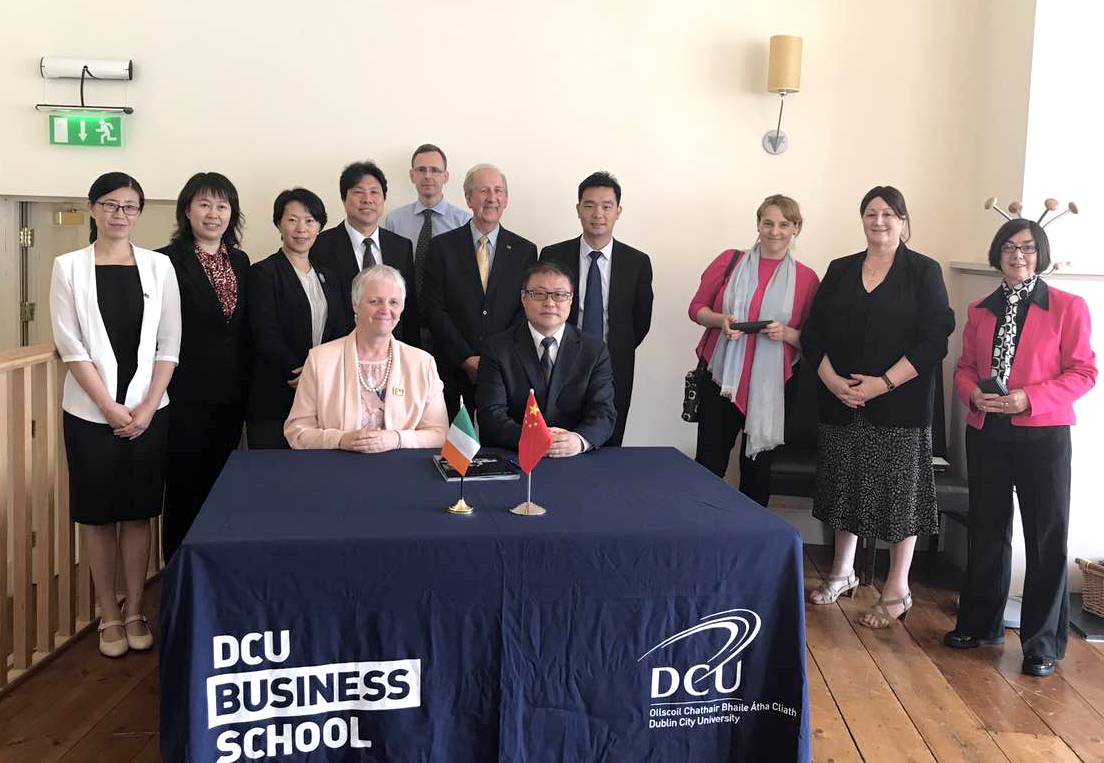 Dublin City University
CUEB delegation then visited Athlone Institute of Technology in Ireland, and held talks with Vice President Prof. Niall Seery. Director Mary Simpson introduced campus life and study of exchange students from CUEB School of Labor Economics to the delegation.