CUEB Advertising Students & Teachers Take Home Prizes in 10th National Advertisement Art Competition
Author:Translated by Xin Yue,Proofread by Li Bing
Editor:Wan Chenfang
Publish:2018-12-10
Size:TTT
On Nov. 24th, teachers and students of the advertisement department, School of Culture and Communication, won multiple awards in the national final of the 10th China College Student Advertising Art Competition.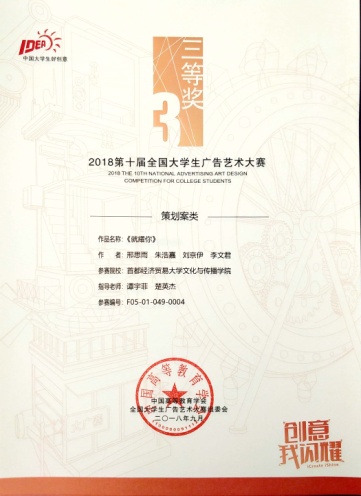 Jiang Xiaoqiu's work Thin and Sun Yue's work Good Things Come in Small Packages won the first prize and third prize respectively in the category of graphic design. Both Jiang and Sun are advertisement majors from the Class of Excellence of 2018 and are mentored by Li Jiawei. I Shin U , created by Xing Siyu, Zhu Haojia, Liu Jingyi and Li Wenjun, all of whom are advertisement students from the Class of Excellence of 2019, were awarded the third prize for ads planning under the guidance of Tan Yufei. The competition also saw Li Jiawei and Tan Yufei honored as Outstanding Instructors, and CUEB took home the Best Organization Award.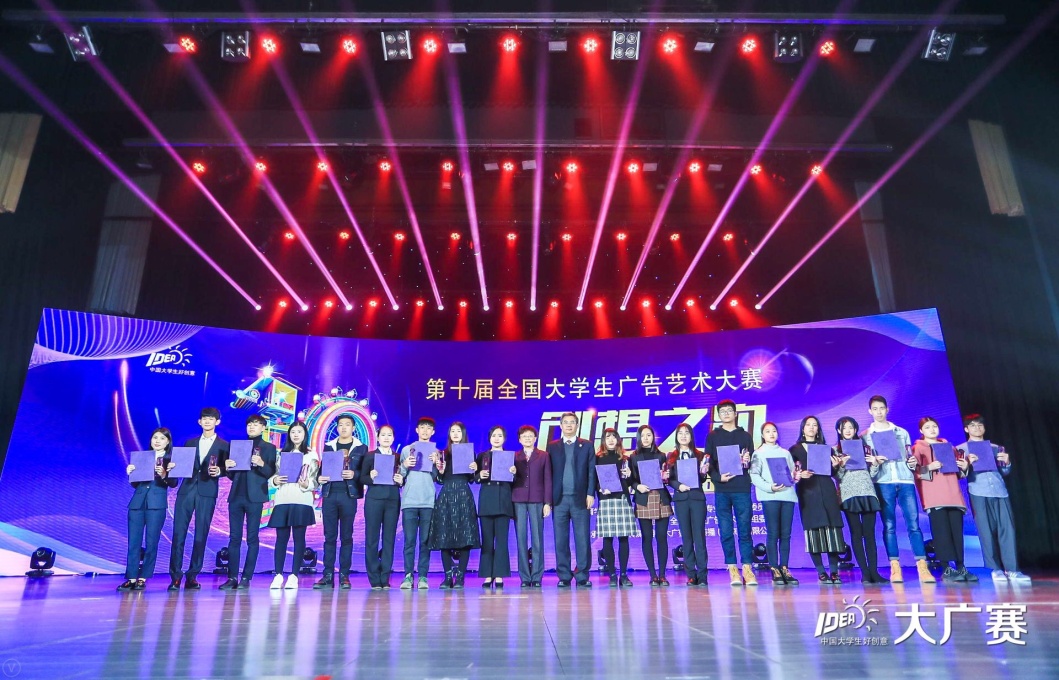 The brainchild of the students from the School of Culture and Communication swept 6 national excellence awards and 1 first prize, 10 second prizes, 7 third prizes and 23 excellence awards in Beijing, thanks to advisers Yang Tongqing, Mu Xiaowen, Xu Minyu and Liu Junsheng.