School of Labor Economics, CIIC Sign Strategic Partnership Agreement & Establish China Intellectech Class
Author:Translated by Meng SH,Proofread by Li Bing
Editor:Wan Chenfang
Publish:2018-10-08
Size:TTT
On September 26th, CUEB held an inauguration ceremony to celebrate the school-enterprise cooperation between the School of Labor Economics and Foreign Enterprises Service Branch of China International Intellectech Co., Ltd.(CIIC), as well as the launch of the China Intellectech Class. Wang Chuansheng, Vice President of CUEB and Li Yunfeng, Deputy General Manager of CIIC, attended the ceremony, which was presided over by Wang Minghui, Party Secretary of the School of Labor Economics.
Wang Chuansheng said that it was a beneficial attempt for the School of Labor Economics to develop the idea of the "three integrations" talents nurturing through the cooperation. He hoped that the university and enterprise could bring their advantages into full play to promote the reform of talents nurturing mode, bringing new ideas to the educating scheme so as to build a first-class talent nurturing system.
Li Yunfeng noted that he would further promote the strategic partnership between CIIC and the School of Labor Economics to dovetail talents nurturing with practice, so as to realize talent value.
Feng Xiliang, Dean of the School of Labor Economics, hoped that the school-enterprise cooperation would upgrade the mechanism of talents nurturing, prioritize the selection of human resources, and improve the synergy between talents and enterprises. The objective is to realize the coordinated development and improvement of talents and enterprises and jointly help talents and enterprises make greater contribution to the society.
Afterwards, the signing, plaque-presenting and appointment ceremony began. As the representatives of the enterprise and university respectively, Lu Xin, General Manager Assistant of CIIC, and Fan Wei, Deputy Dean of the School of Labor Economics, signed a school-enterprise cooperation agreement. Zhang Guofeng, General Manager of the Talent Assessment Center of CIIC issued a letter of employment intent and granted the company badge to the student representative. Wang Chuansheng and Li Yunfeng jointly unveiled the plaque of the Fieldwork Base of CUEB School of Labor Economics for the school-enterprise cooperation. Wang Xiaohui, Deputy General Managers of CIIC, and Feng Xiliang jointly unveiled the China Intellectech Class of CUEB School of Labor Economics.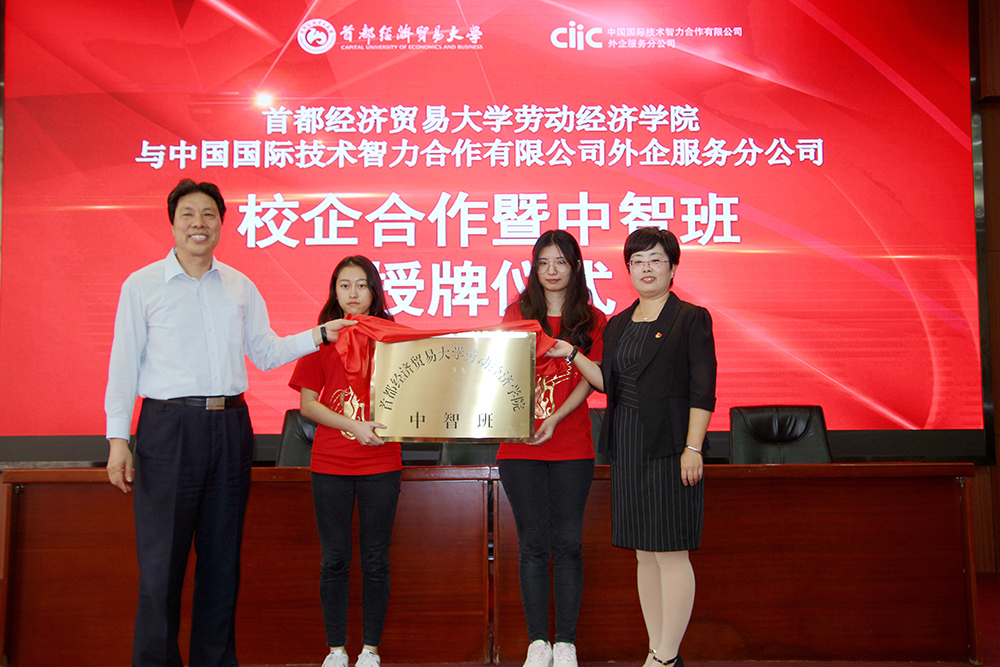 As the university representative, Feng Xiliang issued the honorary appointment letters of guest professors for Zheng Shaohu, Senior Vice President of Beijing Megvii Co., Ltd. and Fang Lei, General Manager of the human resource center of a renowned company.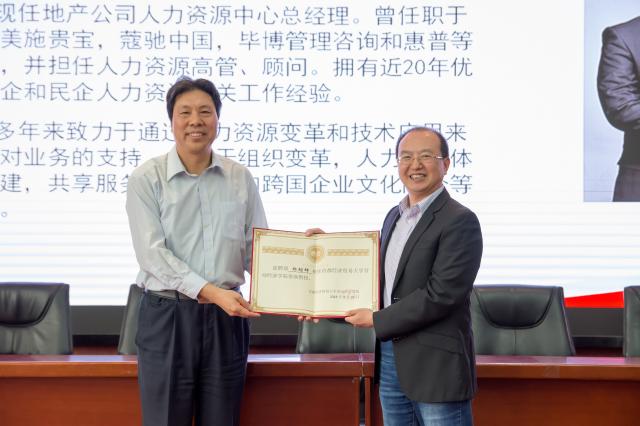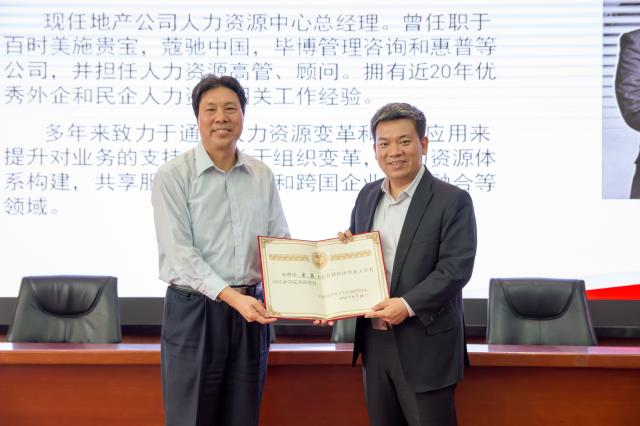 Han Yiran, Project Director of the school-enterprise cooperation, introduced the goal, content and achievement of the cooperation.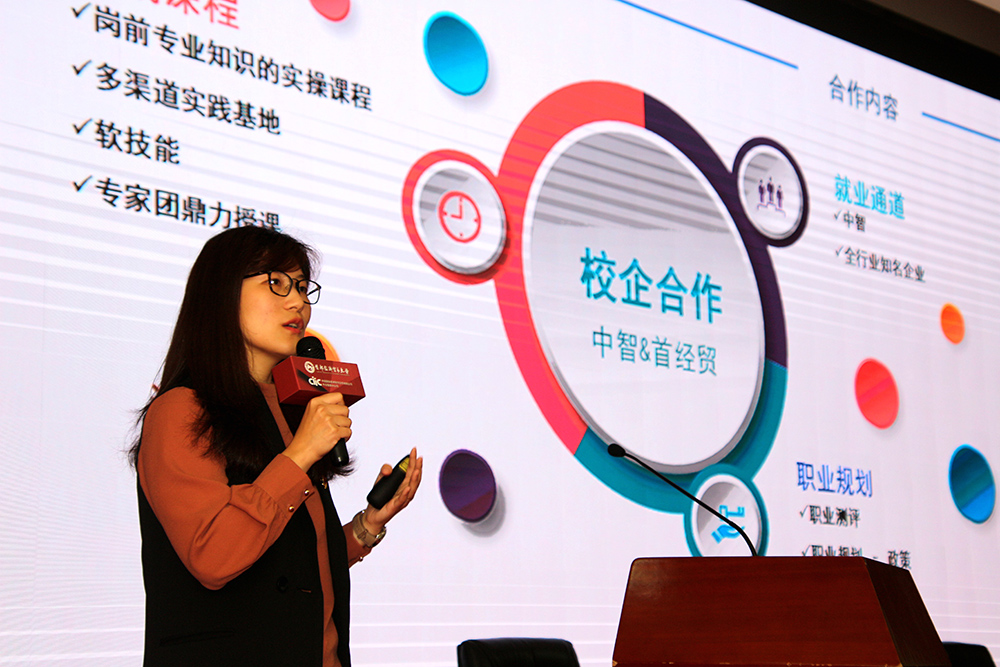 Zhang Guofeng shared his opinion on personal growth and working experience from the perspective of three keywords "wrong path, return and enhancement" through the data analysis regarding undergraduates' employment.