CUEB Holds 7th Role Models Award Ceremony
Author:Translated by Wang TY,Proofread by Li Bing
Editor:Wan Chenfang
Publish:2018-12-24
Size:TTT
On 19th December, the 7th Role Models Award Ceremony of CUEB titled Stay Young, Keep Fighting kicked off at Zhuoyu Lecture Hall in Boyuan Building. It is to commend group & individual winners of scholarships and honorary titles. Feng Pei, Party Secretary of CUEB, Fu Zhifeng, President of CUEB, Ding Lihong, Wang Chuansheng, Yang Kaizhong, Vice Presidents of CUEB, Tang Xing'an, Secretary of the Discipline Inspection Commission and Xing Qi, member of the Party Standing Committee and Director of United Front Work Division, attended the ceremony. The event was presided over by Ma Li, Director of the Office of Student Affairs.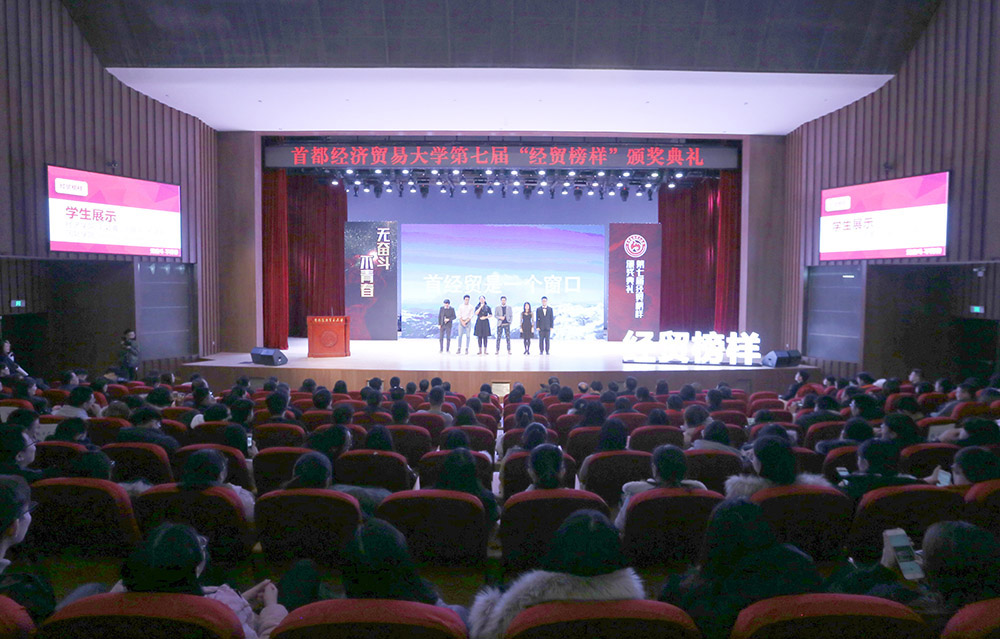 Liu Yingxuan, student from the School of Economics, and her friends shared their stories of studying abroad. CUEB students enjoy the chance to enjoy the possibilities of the world overseas while foreign students come to CUEB to understand China's charm and dynamism. As envoys of Chinese culture, they act as a bridge between China and the world, enabling people around the world to know China and fall in love with China.
Individual scholarships were presented by Xing Qi and Yang Kaizhong as the first award.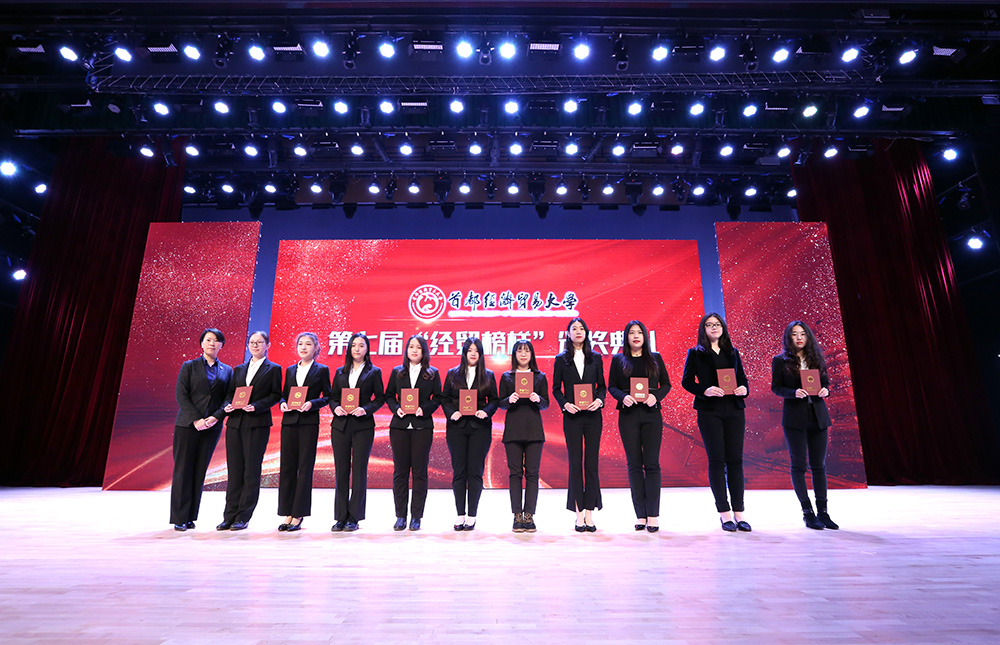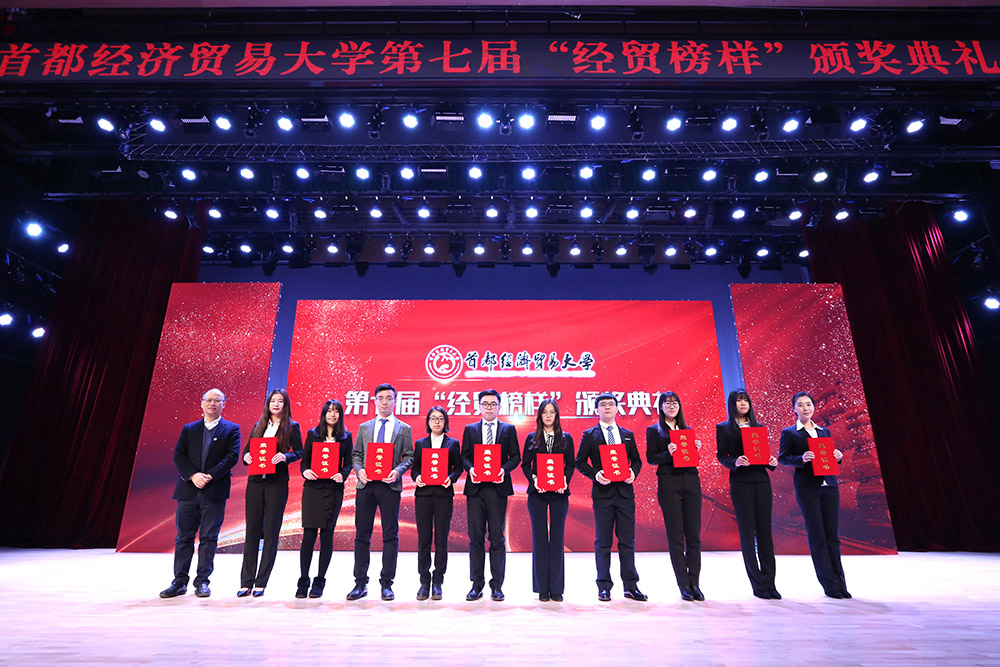 Yan Zhiyi, head of CUEB Art Troupe, shared the experiences both on and off the stage.
What came next were honorary titles for groups and individuals, which were granted by Ding Lihong, Wang Chuansheng and Tang Xing'an.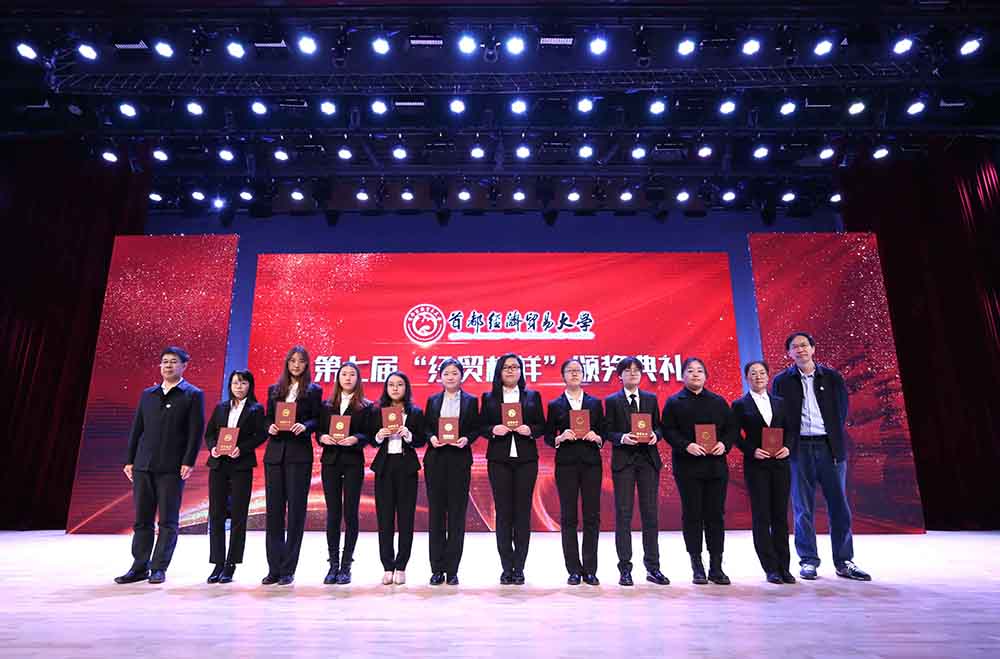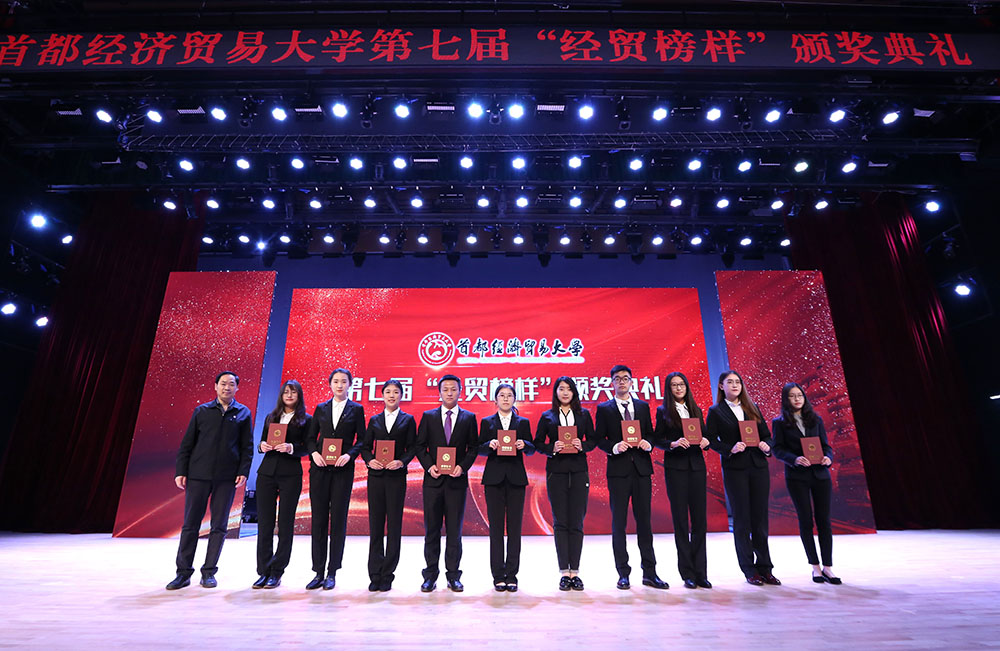 Zhang Long, student of the School of Culture and Communication and nominee of College Students of the Year, delivered a keynote speech on Meaningful Youth Life Comes Through Hardships. He described his life in the army and how he set up his own business.
National Scholarship and National Encouragement Scholarship were presented in the third round by Feng Pei.
In the last round, President Fu presented President's Scholarship to representatives.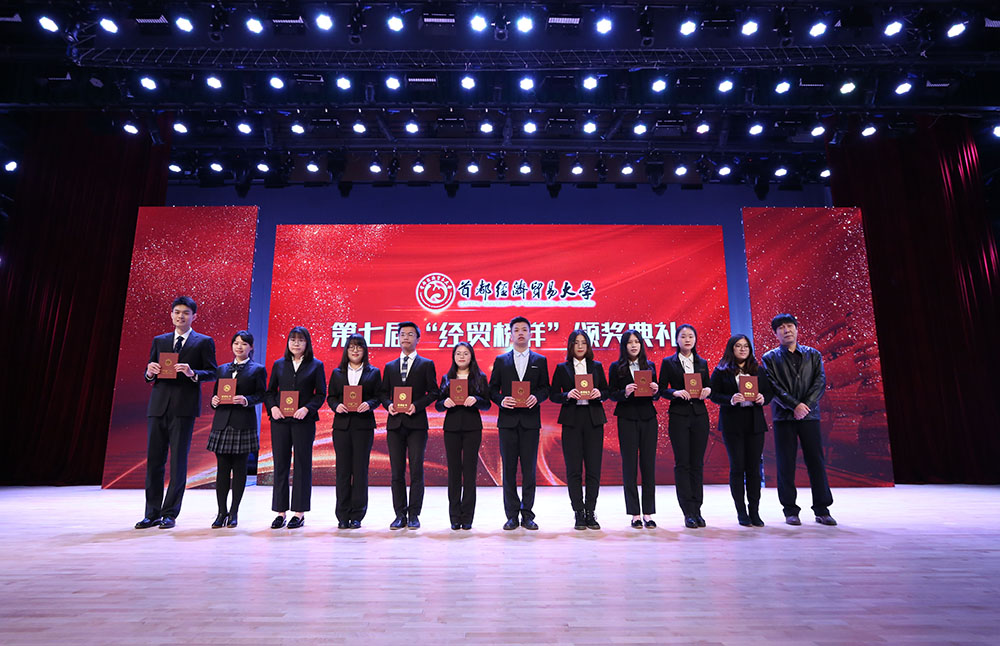 Xi Zongzheng, student from the School of Information and one of the winners of President's Award, shared his stories about perseverance and dedication in studying.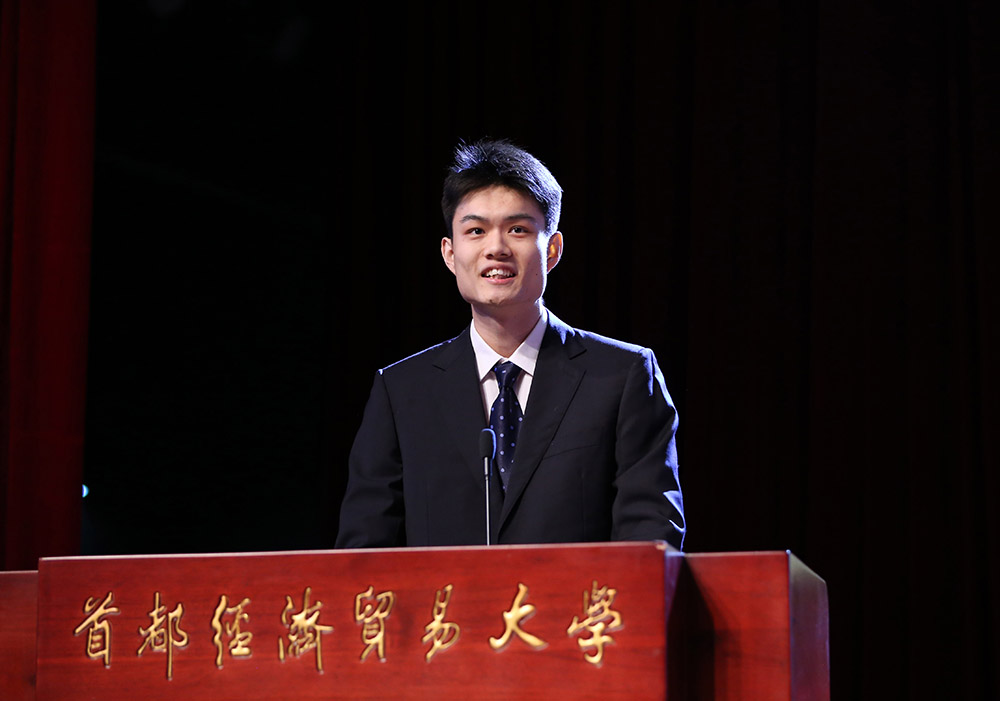 Afterwards, these representatives struck a chord with teachers & students by reciting I Fight Together with My Motherland.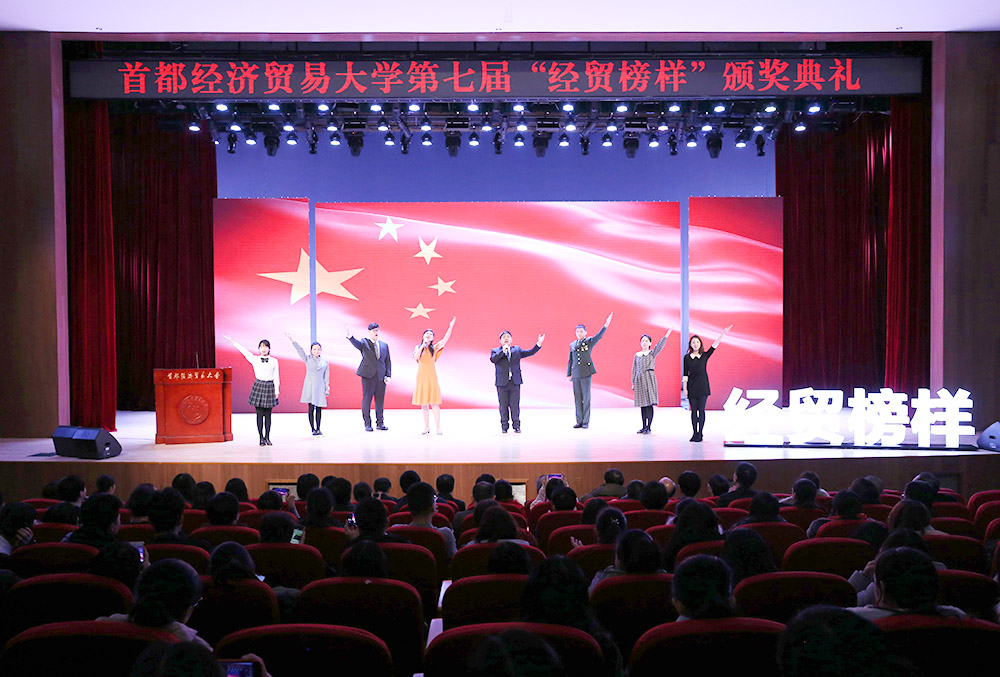 In the end, Feng Pei pointed out that we must value the power in role models under the background of "Resolutely Carry Out Reform" . The reason to select Stay Young Keep Fighting as the theme of the ceremony is to tell students to respect past fighters, support current fighters and encourage future fights. After that, he also noted that success is no fluke and it comes from hard work.