CUEB Holds 2019 New Year Gala
Author:Translated by Wang TY,Proofread by Li Bing
Editor:Wan Chenfang
Publish:2019-01-07
Size:TTT
The night of December 28th witnessed the 2019 New Year Gala of CUEB entitled "Night at the Museum" at Zhuoyu Lecture Hall. Inspired by the historical relics, CUEB Art Troupe introduced the long history of traditional Chinese culture and opened a new chapter of 2019. More than 700 teachers, students, alumni, and parents watched the performance.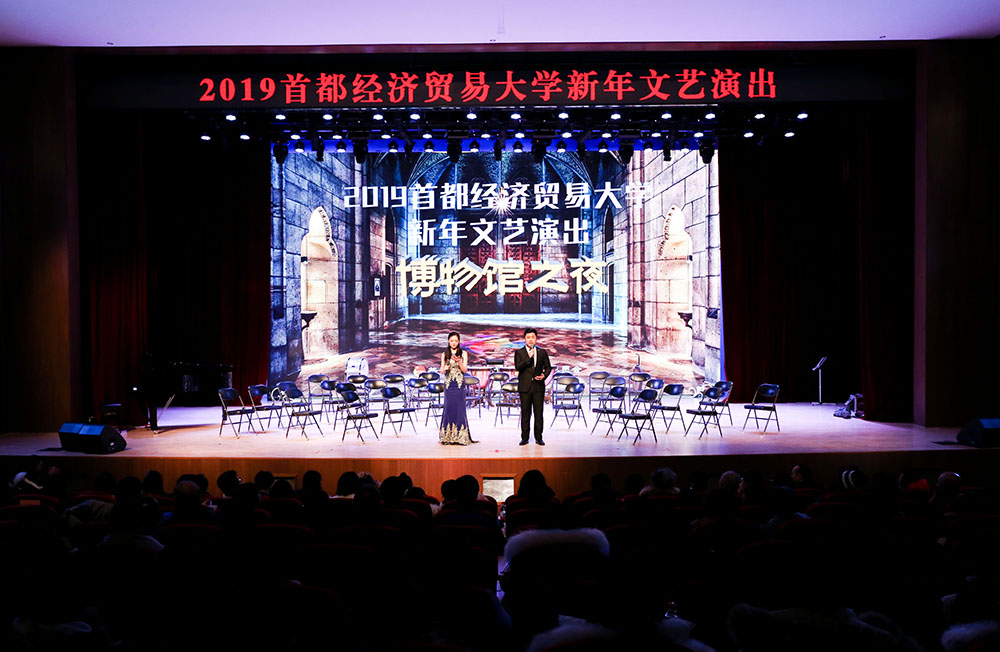 The New Year's Gala was unveiled with the music Sonata by the CUEB orchestra, which made people immersed in the history of western music with the charm of classical rhythm and romantic beauty.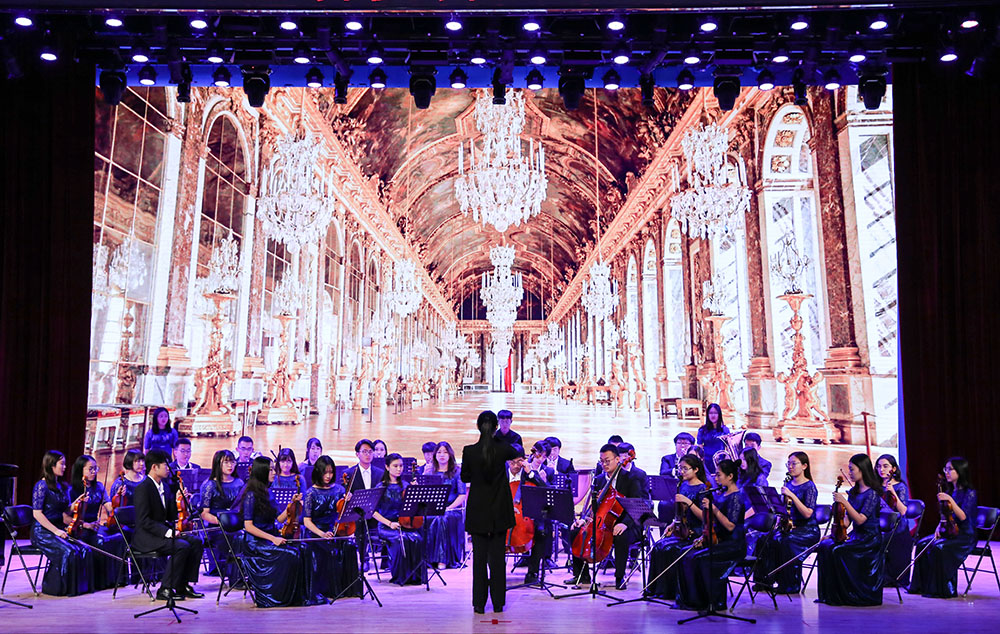 Spring Outing Dance by CUEB dance troupe showed graceful movements of performers, which brought the audience back to the Han & Tang Dynasties. The performance won sustained applause from the audience.
With the vocal ascending from a soft opening to a thunderous climax , the song When You Believe by the CUEB chorus told a story about how Egypt Prince overcame all the difficulties and succeeded in leading Israelites to go across the Red Sea with firm determination.
Tropic Thunder by the drama troupe demonstrated the value of lasting peace through their humorous performance.
The Silk Road by the Chinese orchestra was a combination of melodious, lively, soothing and exciting segments, representing the historic Silk Road that links China and the West.
Dancing to Talinhuheng, music with Mongolian characteristics, the dance troupe were dressed in gorgeous costumes and brought people a different experience through their eye-catching movements.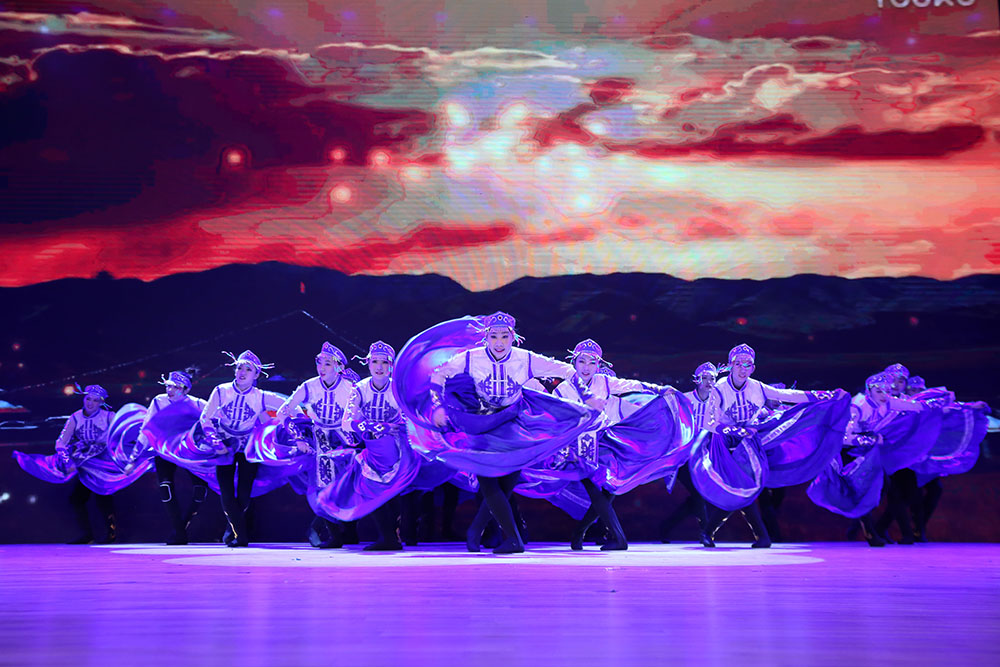 Mystery by the magic troupe made a hit by showing an amazing magic world which surprised the audience and won the applause.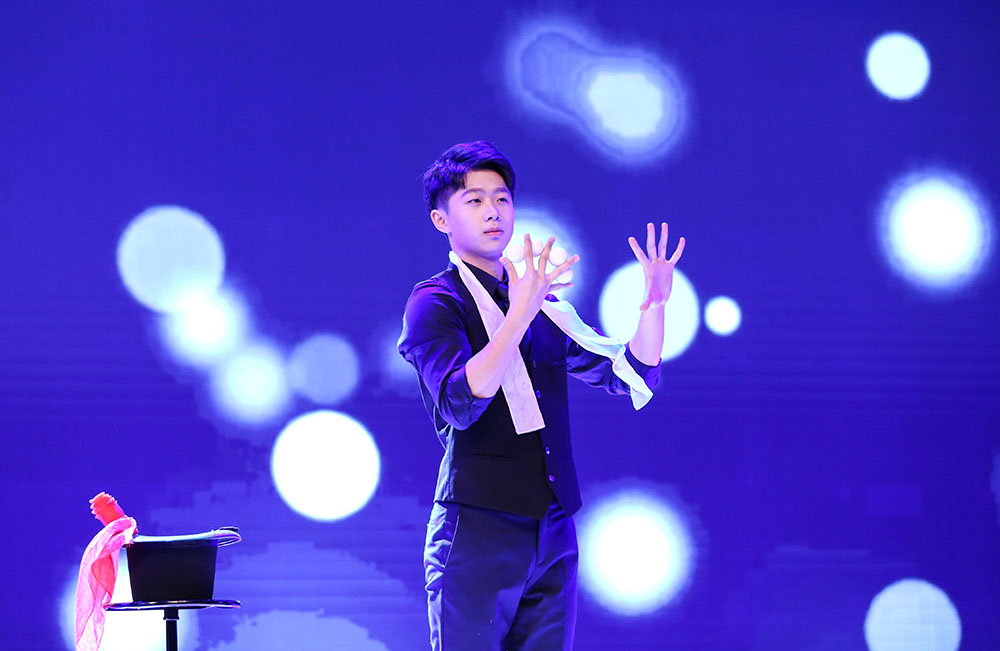 A small ensemble Libertango by the orchestra was a glimpse into Piazzola's art life of tango.
And Great Voices Rebound, a traditional Dunhuang dance, by the dance troupe captivated the audience with dazzling music and dance scenes.
In the end, Stay True to the Original Aspiration by the chorus was overwhelming and beautiful. It conveyed CUEBer's blessings to the 40th anniversary of reform and opening up and the confidence in the future generations.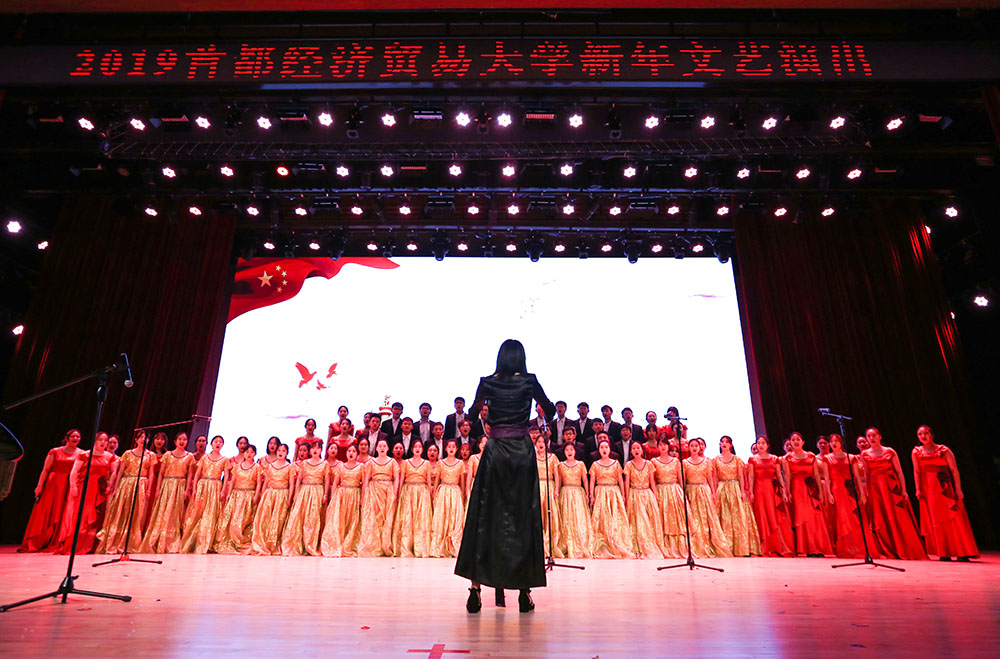 The performance drew to an end with the university anthem Voyage.